Watch as the Van Buren Class of 2022 walked through the halls of the elementary and high school buildings for the annual "Senior Clap Out" at
https://youtu.be/d73Ezc-g9x0
Congratulations seniors! We applaud your accomplishment of graduating high school! #BeABlackKnight

The Van Buren Local Schools Special Education Department is still accepting applications for a 1 on 1 Classroom Aide (part-time/full time). If you are interested in making a difference in the lives of students with multiple disabilities but don't feel like you have the proper training, we will provide training and facilitate securing an educational aide permit. Follow the link for additional information:
https://bit.ly/VBspecedaide22
#BeABlackKnight

Congratulations to Greysen, Michael, Paxton, and Peyton on their Positive Behavior Referrals! #BeABlackKnight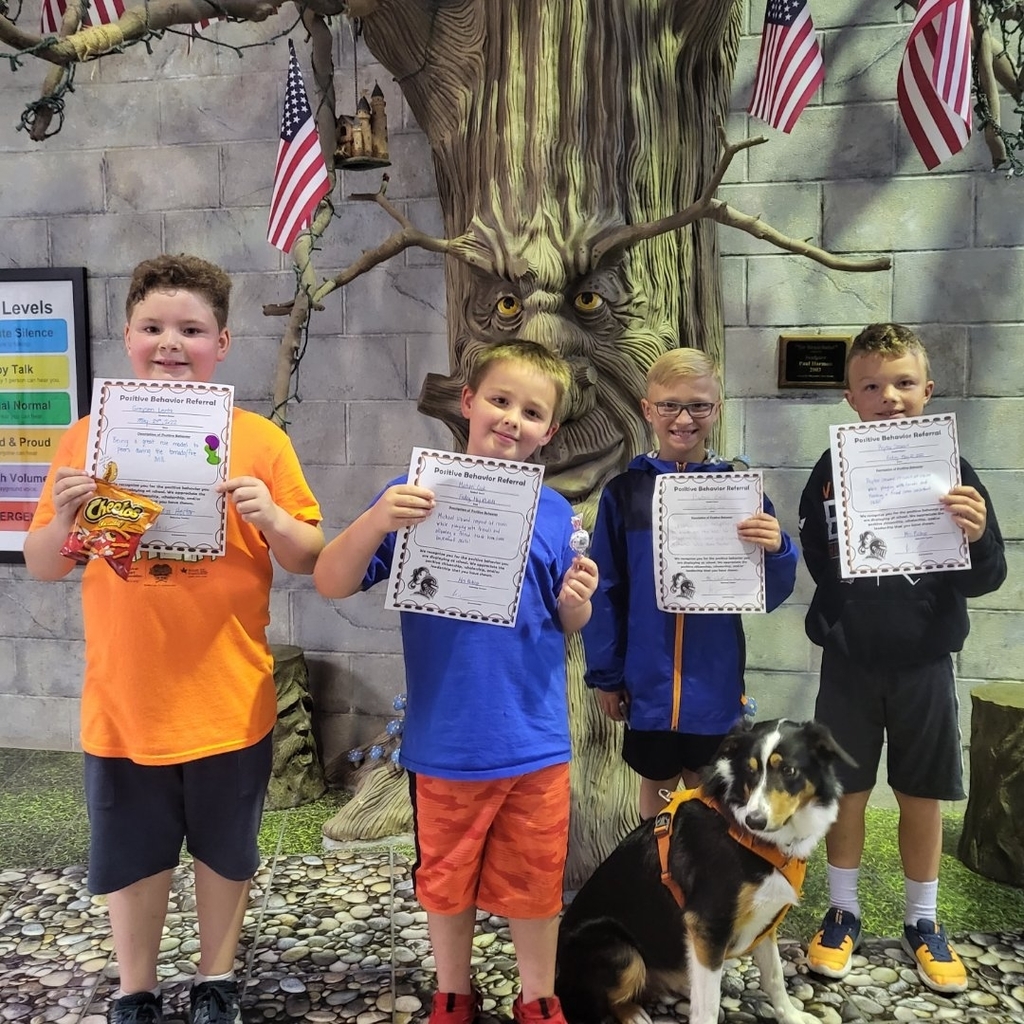 Congratulations to our very own 5th grade math teacher, Mrs. Erford, on her retirement after the school year! Thanks for all your hard work and dedication...we'll miss you but enjoy a well deserved retirement! #BeABlackKnight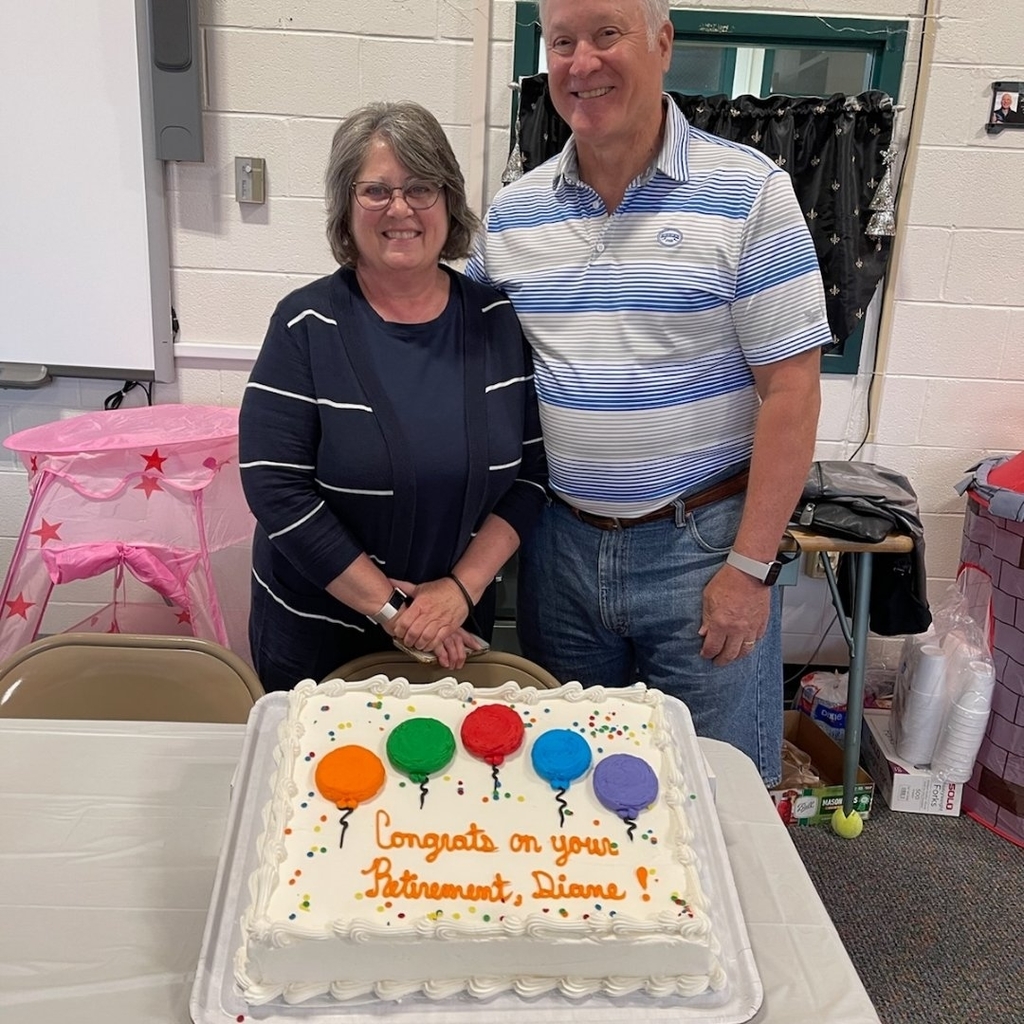 Last Friday we had our annual High School field day! Our students had so much fun participating in the different activities that our student council put together! We can't wait for next year! #BeABlackKnight

Our elementary library has exciting news to share! We will be hosting a Summer Read Program for current kindergarten through current 5th grade students. See the letter at
https://5il.co/1b3ot
for additional information. To gauge initial interest in the program, we are asking parents that are interested in participating to complete a form at
https://bit.ly/VBSummerRead
#BeABlackKnight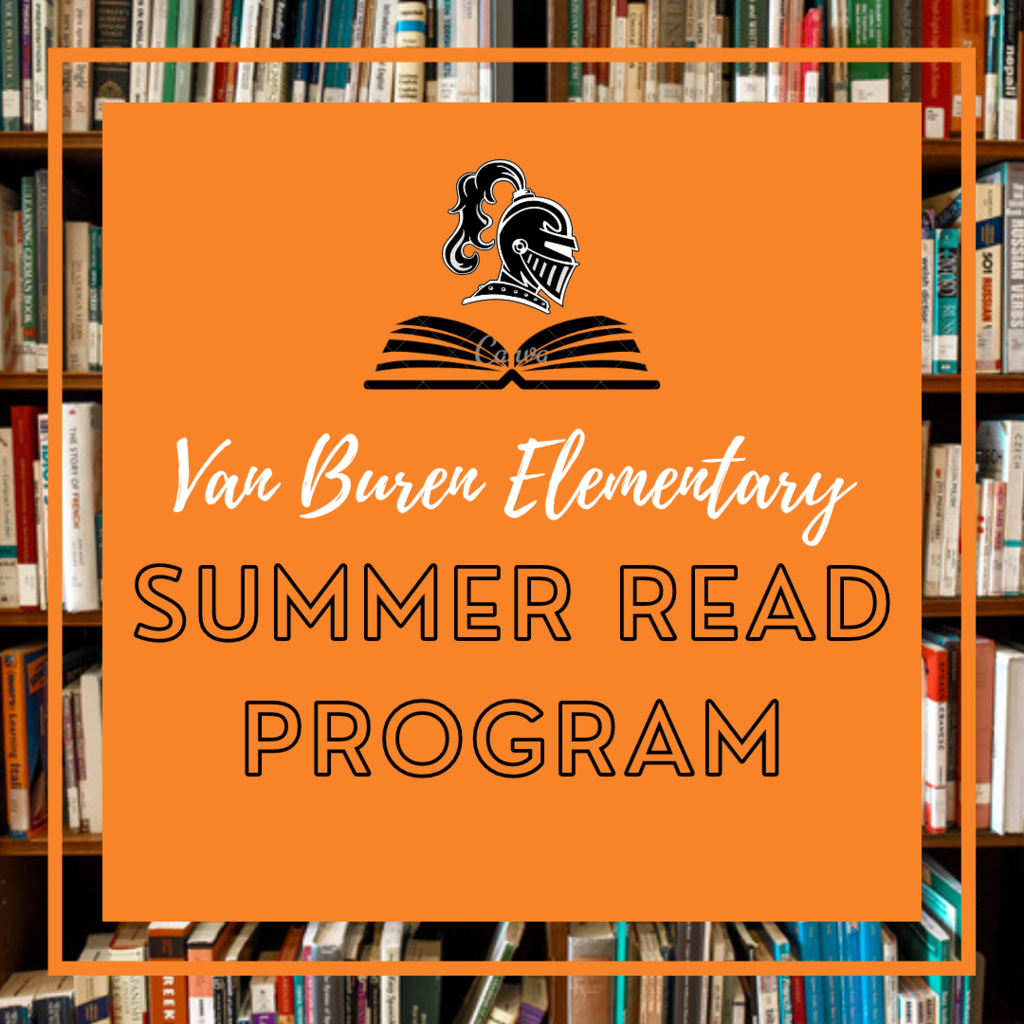 Here's another local job opportunity for students looking to gain work experience. We're Rolling Pretzel Company is now hiring part-time employees at their Findlay location in the mall. Go to
www.wererolling.com
to apply. If students need any assistance applying or just want to talk about their future career options, they can set up a meeting with career advisor Brian Bratt at bit.ly/VBCareerAdvising (URL is case-sensitive).

3 Piggy Opera featuring Mrs. Morey & Barger's K Classes! #BeABlackKnight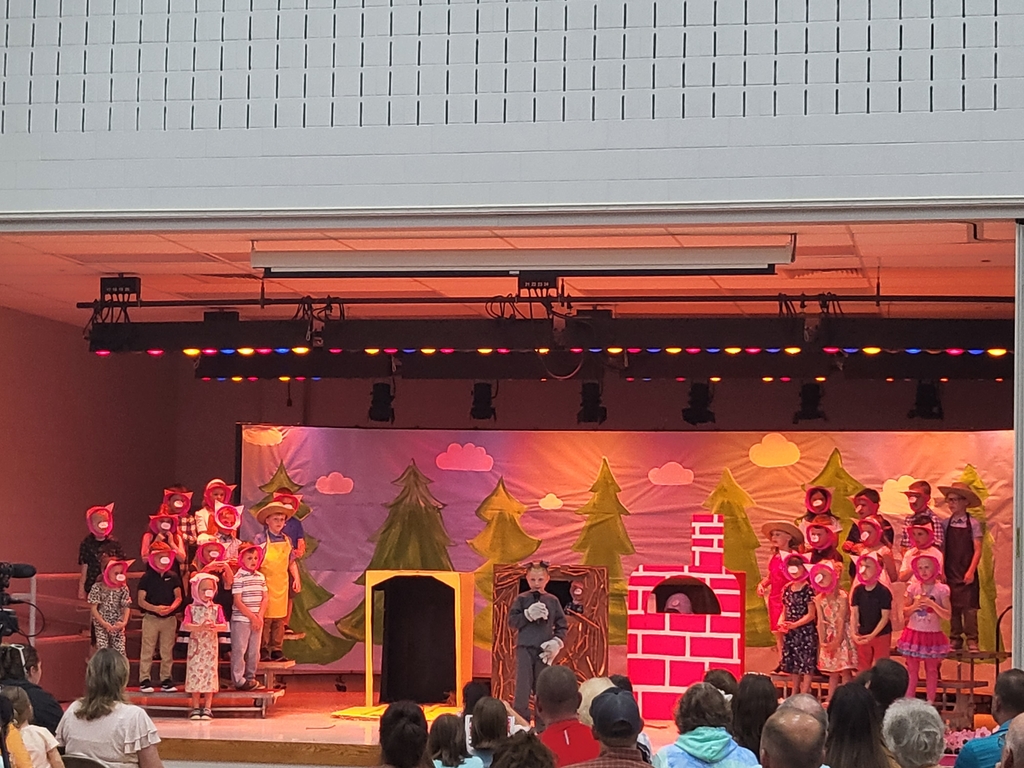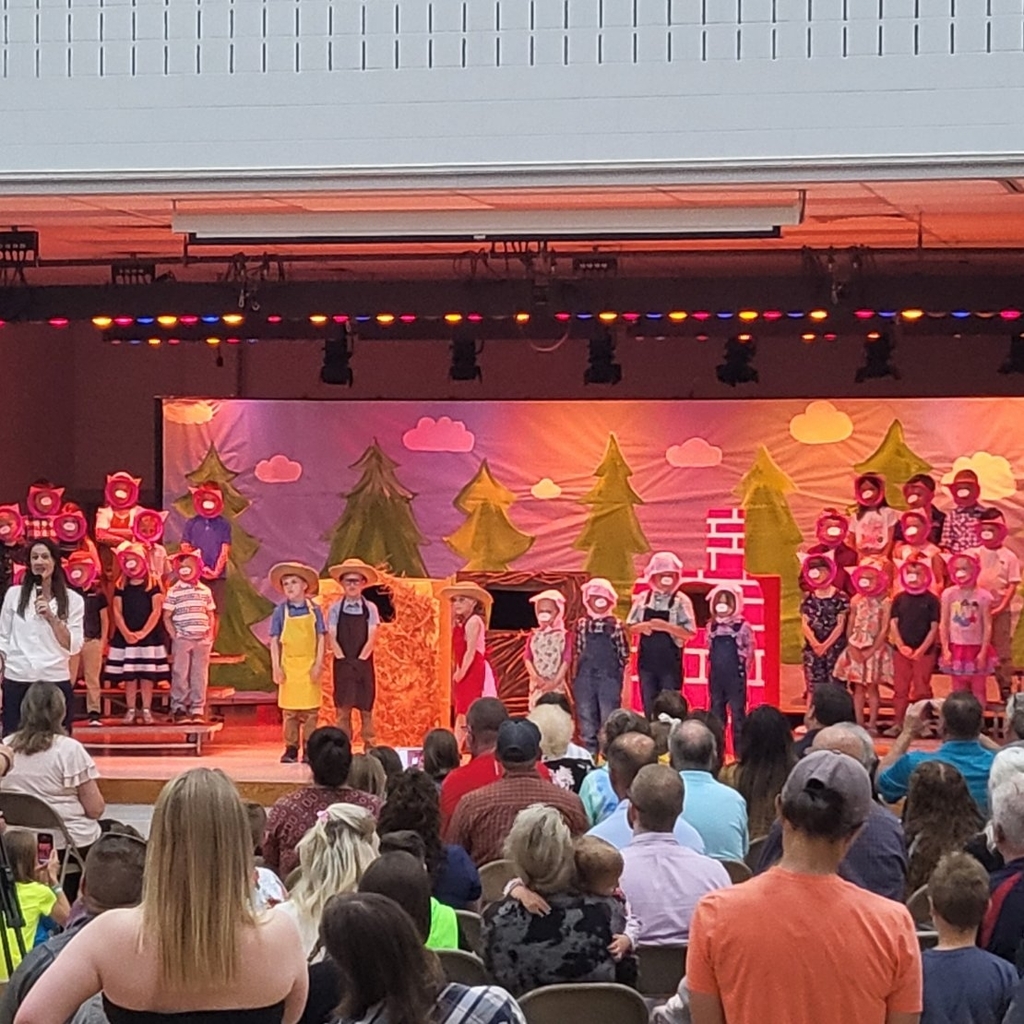 For this week's #VBTeamTuesday we are featuring Miss Jan; one of our amazing bus drivers! Miss Jan has been at Van Buren for 27 years and loves to decorate cookies and cakes! She also loves our small school atmosphere. #BeABlackKnight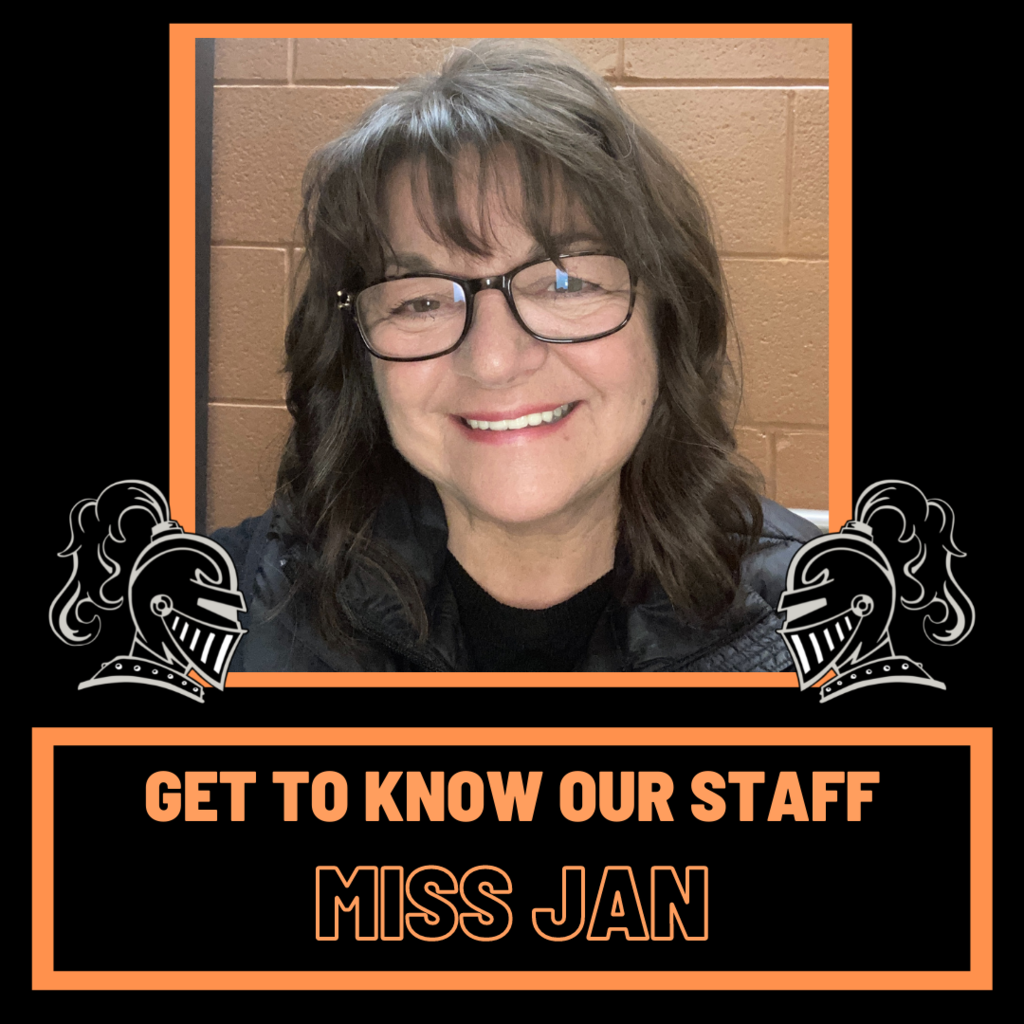 Happy Monday! The Interviewing People Careercast is back with the 10-minute highlights of the interview featuring Lauren Brown, a 2016 Van Buren High School graduate who is now a student at Capital University Law School after earning an undergraduate Political Science/Government degree from The Ohio State University. In the highlights, Lauren discusses how she originally went to school to become a pharmacist, how her experience as a law clerk with the Franklin County Prosecutor's Office has impacted her, and much more. Anyone interested in attending law school/becoming a lawyer will find information relevant to getting started down that path in this episode, and you can always go back to watch our full interview if you would like to learn more. To watch these highlights and other episodes, visit
www.bit.ly/InterviewingPeople
, and enjoy the show!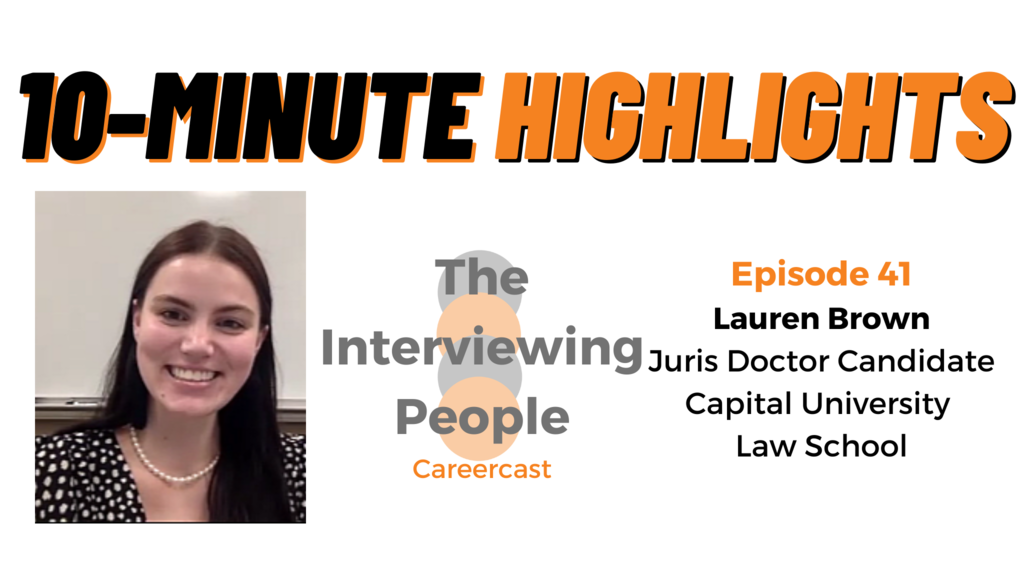 PBIS Bingo! #BeABlackKnight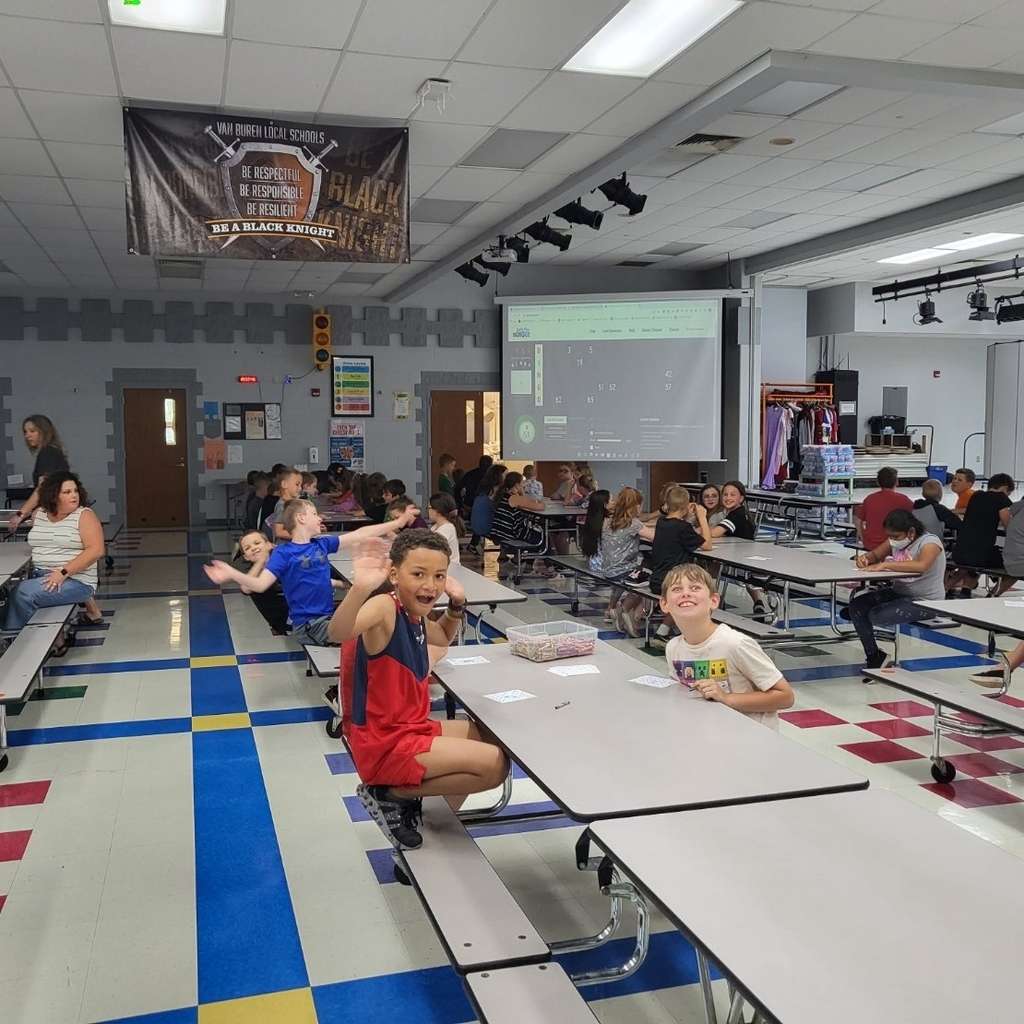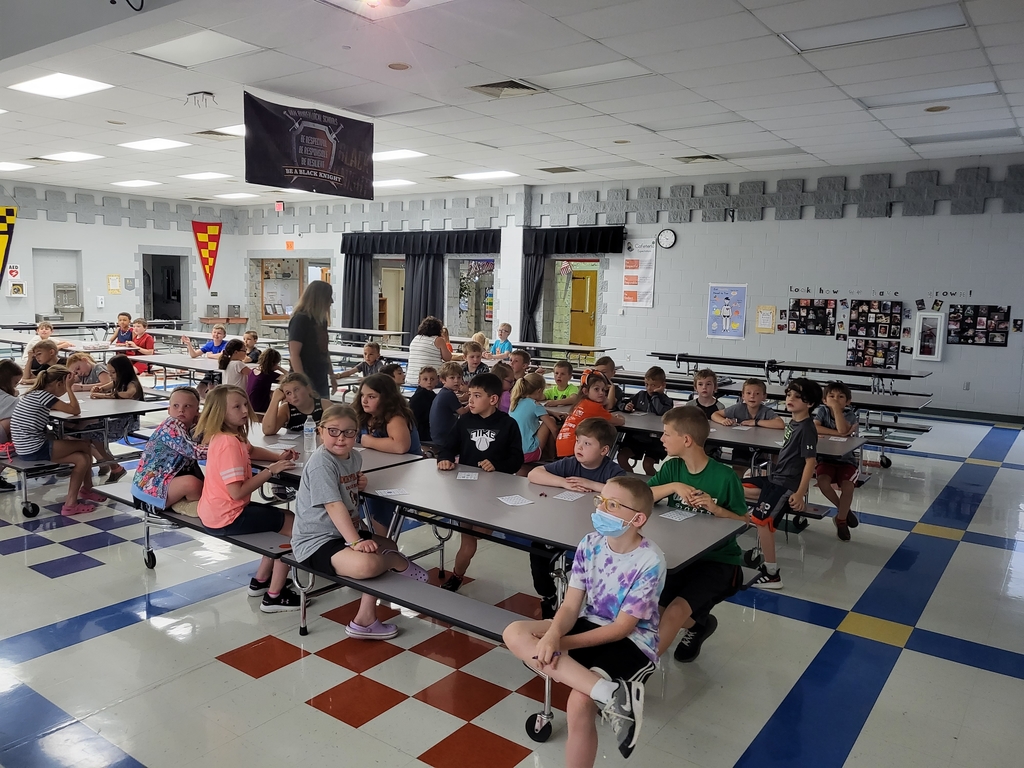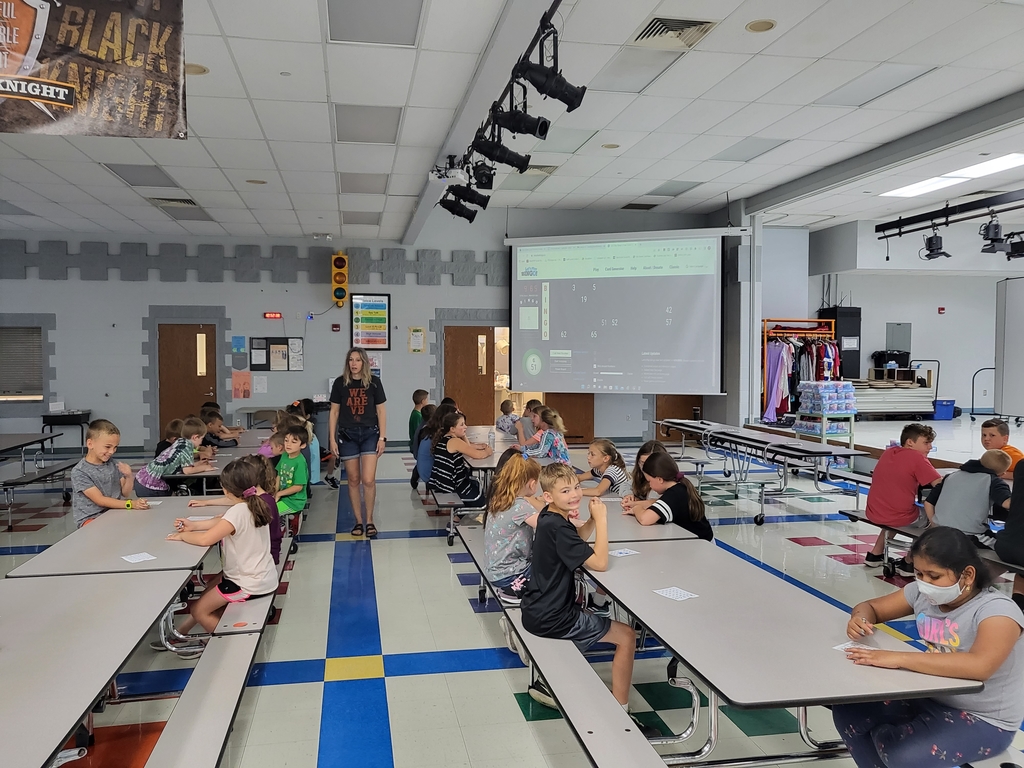 LAST VISIT OF THE SCHOOL YEAR! The Findlay-Hancock County Public Library Bookmobile will be at Van Buren on Monday, May 23, from 11:30 A.M. - 12:30 P.M. Middle and high school students can visit the bookmobile during their lunch periods, so if students have a FHCPL card, please be sure they have their cards so they can check out books. Students can also place holds on books using the FHCPL website (
www.findlaylibrary.org
) and pick those up on the bookmobile as long as they identify the bookmobile as the pick-up location (they still need to have their library cards with them). Students who don't have library cards can visit the library in Findlay (206 Broadway St.) to register for a card. Parents must be present with their children and have two forms of identification (one must be a photo ID). Students are encouraged to continue visiting the library and reading throughout the summer!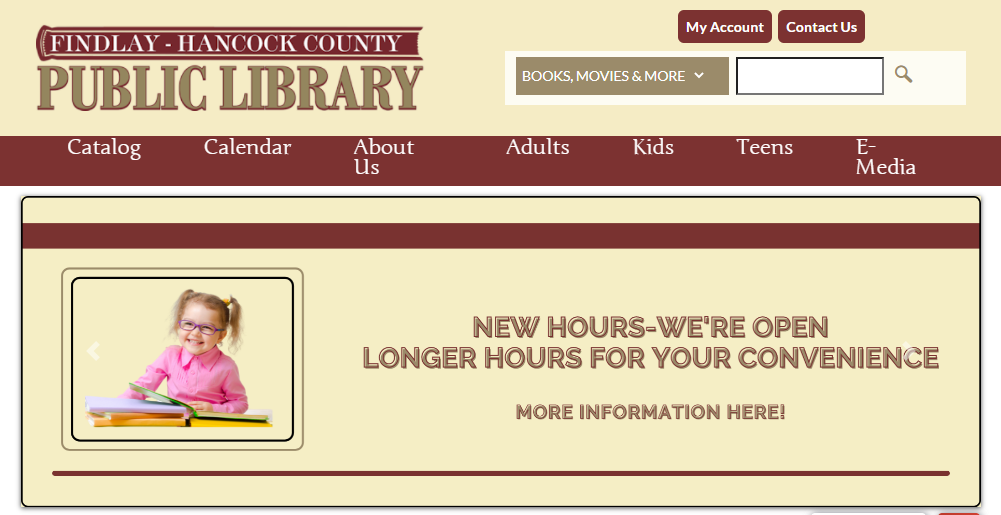 Congrats to Brianne and Karson for their Positive Behavior Referrals! #BeABlackKnight

Congrats to Jada for winning the 5LB chocolate bar from our candy bar sale! #BeABlackKnight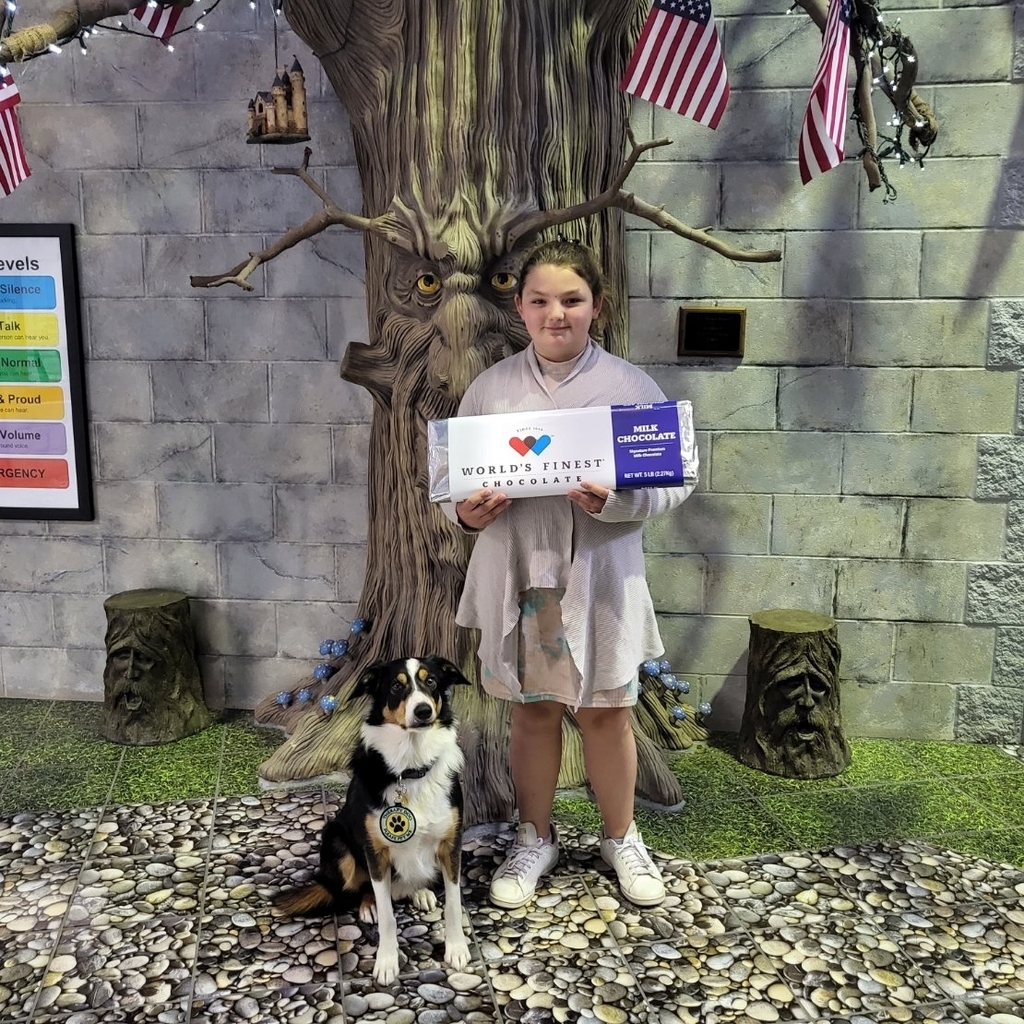 For this week's #TBT we're taking a look back at VB's 2010 Cabaret!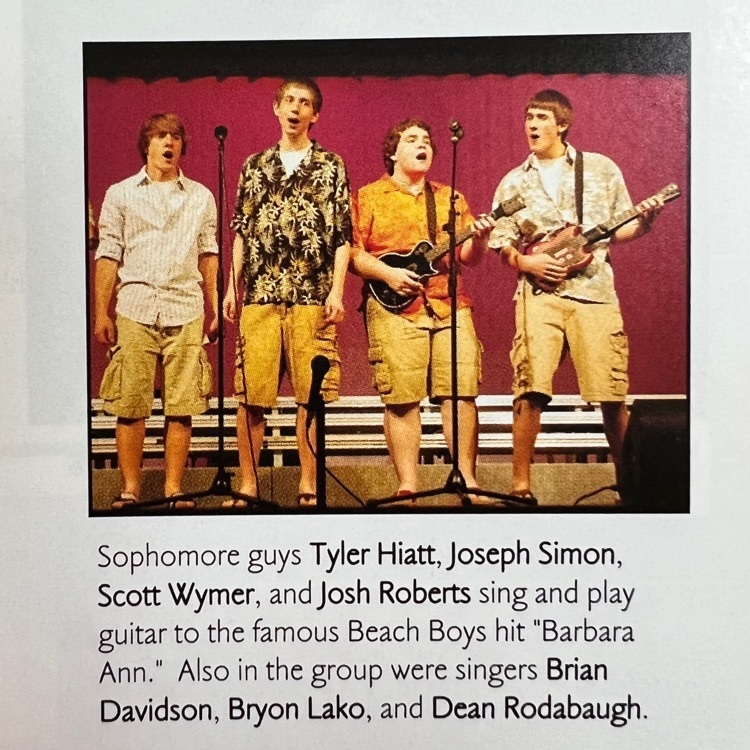 Congrats to Nolan & Emmett for their Positive Behavior Referrals! #BeABlackKnight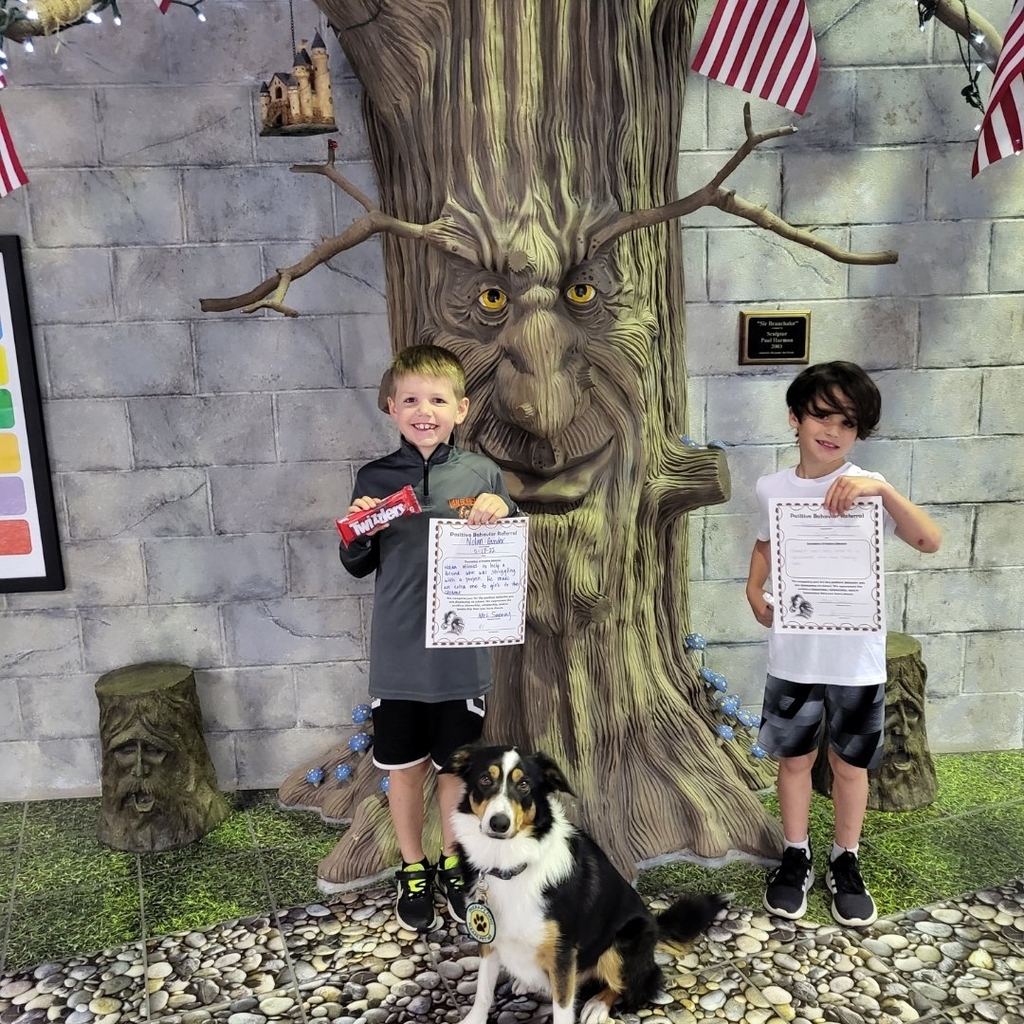 Job Opportunity - Full-time, Summer, or School Year Employment Seniors, if you are looking for a full-time or summer employment opportunity, Simos is hiring to work in the Lowe's Distribution Warehouse in Findlay. Work includes unloading trucks with heavy to light merchandise, stacking pallets, and wrapping, which all could require stooping, bending, standing, and walking. Salary is $18.22-$19.22 depending on which shift you work. Want to work full-time? Great. Want to work just for the summer before heading off to school? Outstanding. Want to work full-time all summer and then scale your hours back once school starts so you can still make some money while taking classes? Simos will work with you to make it happen. Feel free to contact Susan at 419-236-7600 for more information or use the flyer to learn how to apply online. If student have any questions or need assistance applying for this opportunity, they can set up a career advising appointment at bit.ly/VBCareerAdvising.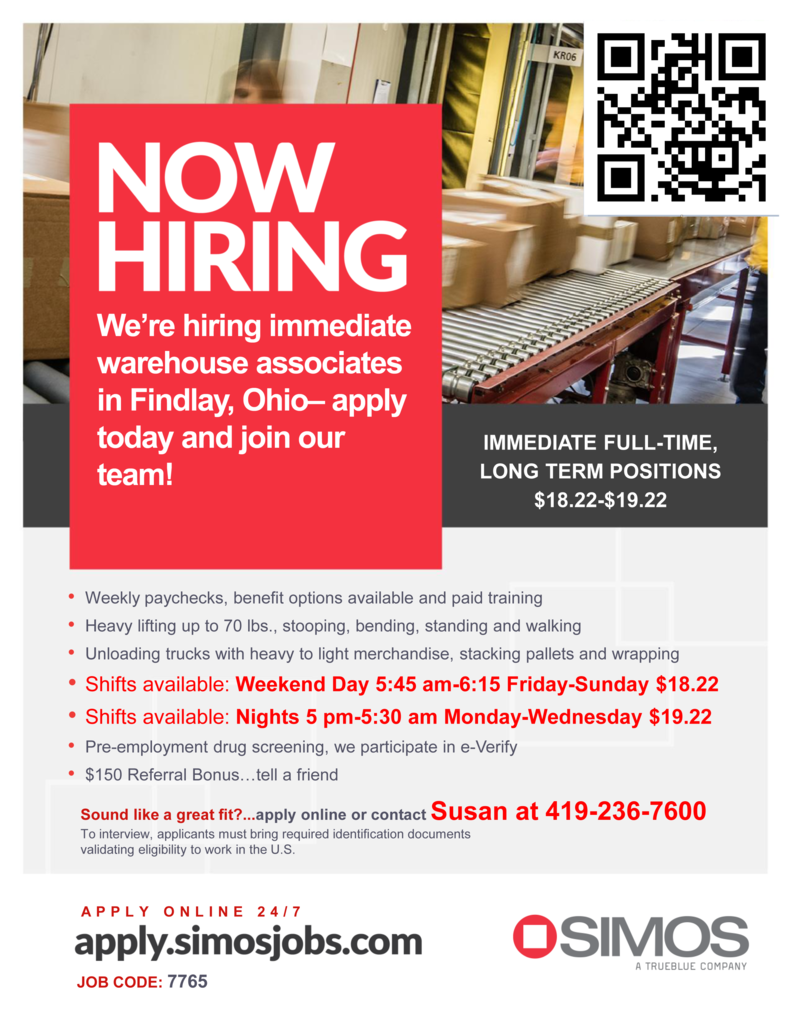 Thank you to VB graduate Jessica (Selders) Bankey MPH, MLS(ASCP)CM, Clinical Associate Professor and Medical Laboratory Science Program Director at Bowling Green State University, for speaking to the English 10 classes today about a relatively unknown career in the medical field: Medical Laboratory Science. Why is this career a great opportunity? First, 70% of a physician's diagnosis, prognosis, and treatment monitoring is based on accurate laboratory test results. Without medical labs, it becomes much harder for physicians to help their patients, and there is currently a shortage of people going into this field. Second, students who earn a bachelor's degree in this field and pass the necessary board examinations can expect to earn $60,000-$90,000 upon graduation. This career path is also a great example of how nuanced careers in the medical field are, which makes it that much more important for students to explore their career options (shadow days, Beyond VB Internships) before finishing high school so they can make informed post-high school decisions. If any students want to learn more about Medical Laboratory Science or talk about their potential career paths, they can set up a career advising appointment at bit.ly/VBCareerAdvising (case-sensitive).

Root beer floats and gorgeous weather! #BeABlackKnight