Howdy y'all! Tuesday was the second day of spirit week and our students and staff were having a blast dressing up for the western theme! Have a great day! #BeABlackKnight
Great job to all the seniors and juniors who participated in this year's powderpuff game! Also, a big thank you to all the supporters that came out to watch! Seniors won the game with a score of 14 to 0, and throughout the game great sportsmanship was showed! #BeABlackKnight

It's Homecoming Week! Students -- make sure you have your tickets purchased for the Homecoming Dance! We hope to see everyone at the Coronation Ceremony and football game this weekend! #BeABlackKnight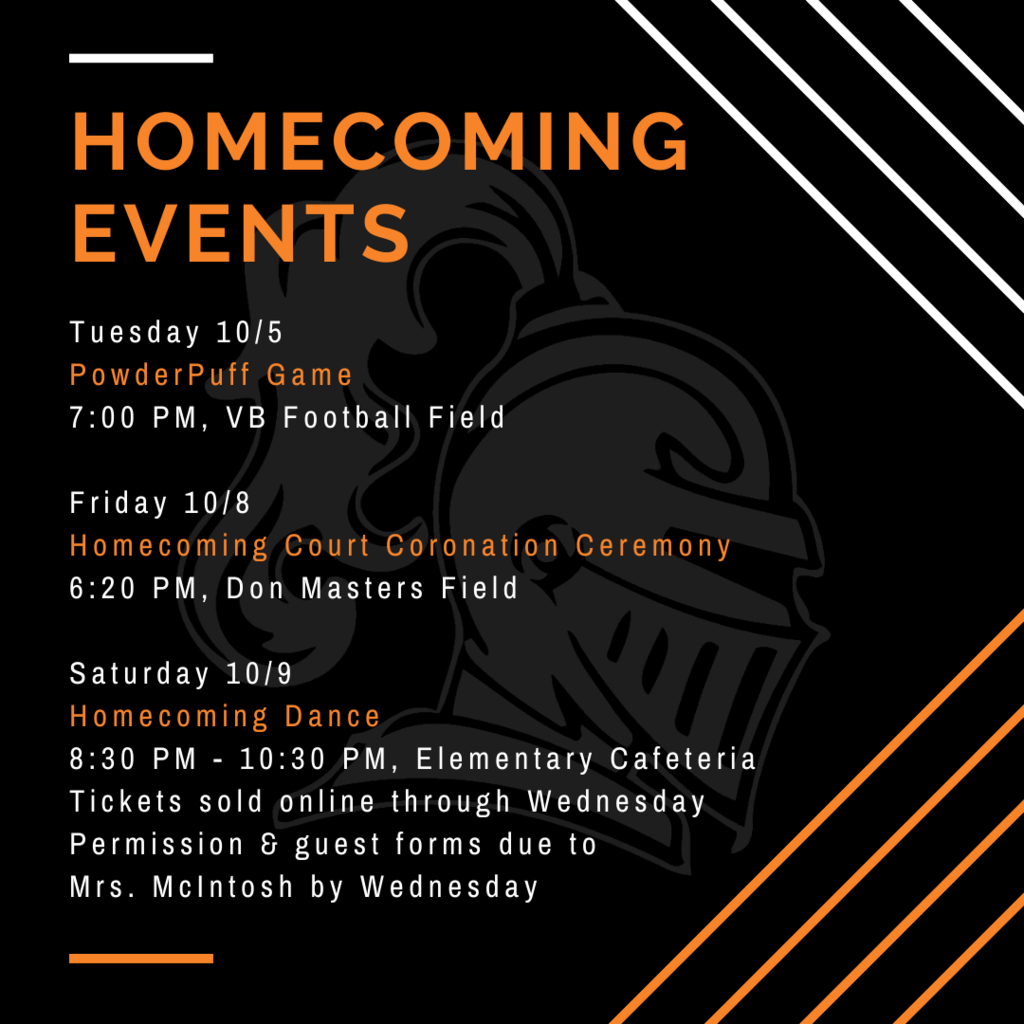 Congratulations to the VB Girls Golf Team for making it to State! They placed 2nd out of 15 teams at their district tournament! Good luck next week girls!

Van Buren Local Schools will be on a 2 Hour Delay due to dense fog today Tuesday, October 5th.

Follow us on Instagram @vbblackknights! #BeABlackKnight

We were "flocked" today by Cancer Patient Services! One of our VB students asked for his birthday to "flock" the school with flamingos in honor of all those who have fought a cancer diagnosis. He especially wanted to celebrate Mrs. Obenour and honor his grandma, who was recently diagnosed. What a fantastic way to also kick off October being Breast Cancer Awareness Month! #BeABlackKnight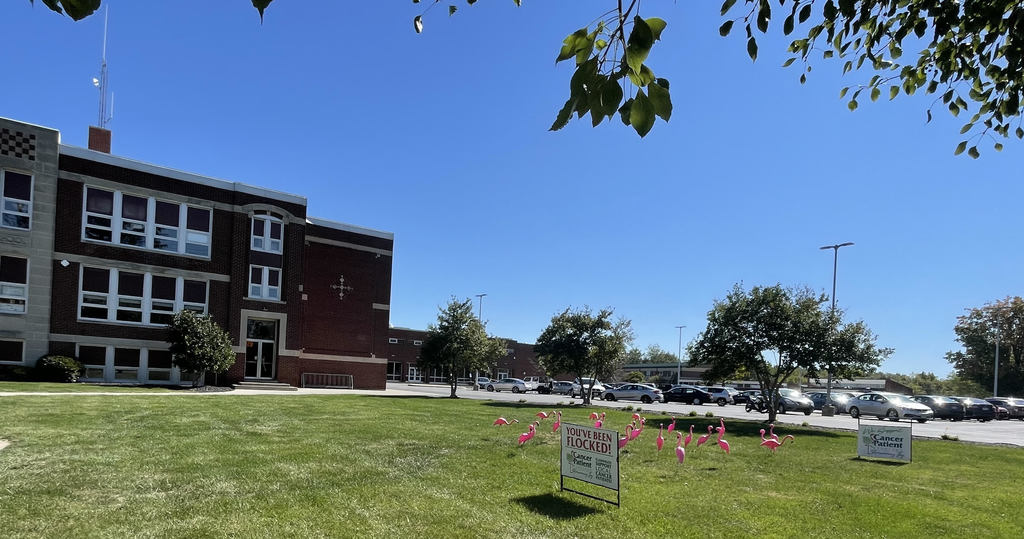 The Van Buren Local School District is hiring full time second shift custodians. Starting wage is $16.26 per hour or higher with school district experience. Paid vacation, accumulated sick leave, and 3 personal days per year. Great benefits and retirement package. Must be able to pass a pre-employment drug test and background check. If interested, contact Jon Kelley, Director of Operations, Van Buren Schools at 419 299 3052 or
jkelley@vbschools.net
.
The October issue of The Career Scoop, the career newsletter of Van Buren Schools, is now available. This issue contains information about apprenticeships, an upcoming LinkedIn workshop available to juniors and seniors, the Beyond VB internship opportunity for juniors and seniors, a job opportunity with North Star Bluescope Steel, and more. Visit bit.ly/CareerScoop to read the current and past issues.

It's #TBT! This week we are taking it back to 1989! #BeABlackKnight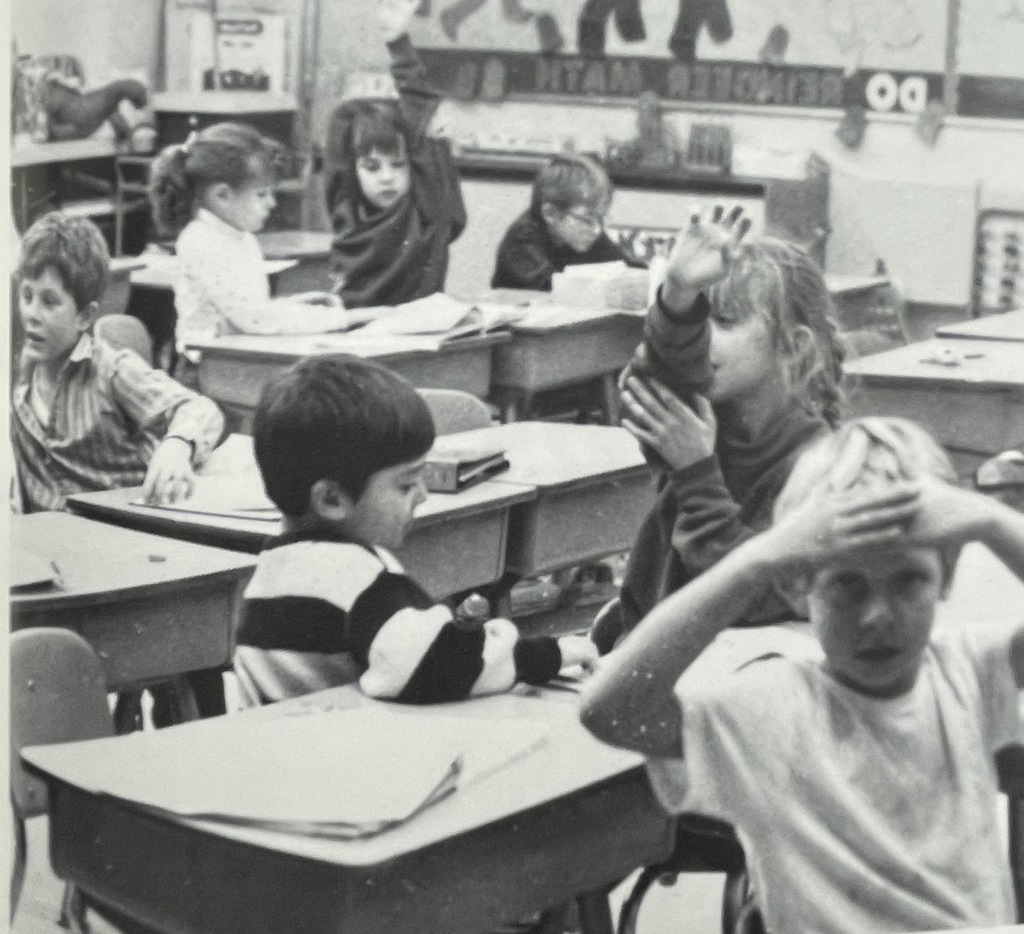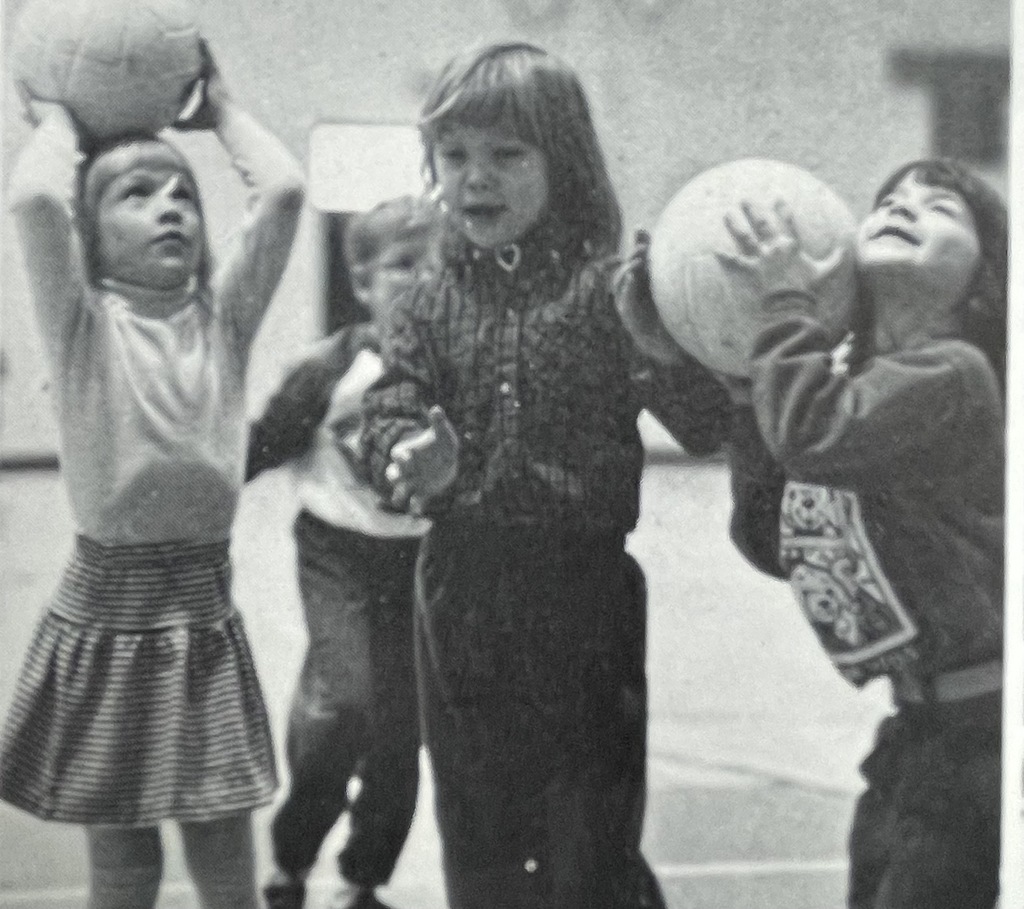 Congrats to Flynn, Serenity, and Liam for their positive behavior referrals! #BeABlackKnight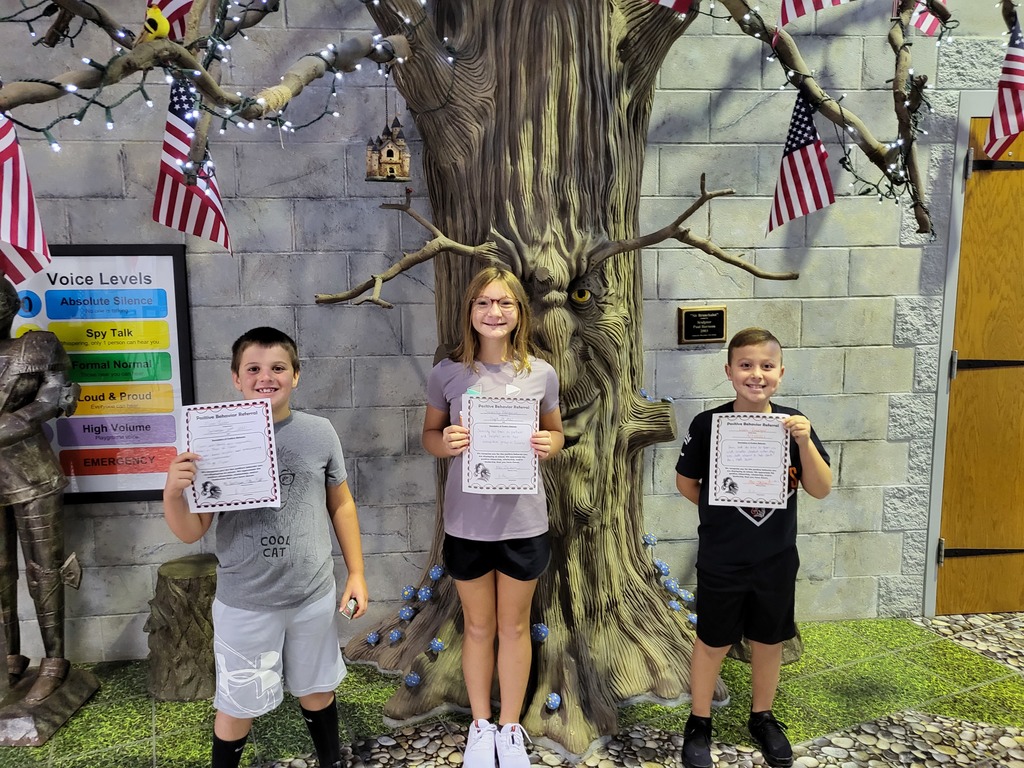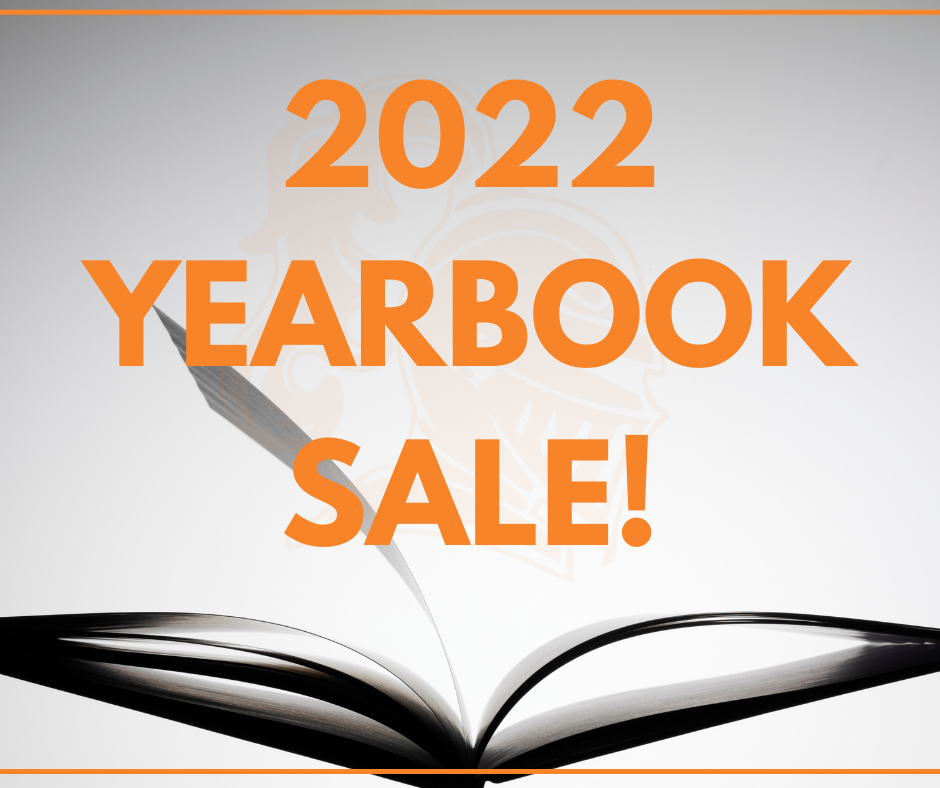 The Findlay-Hancock County Public Library Bookmobile will be at Van Buren on Monday, September 27, from 11:30 A.M. - 12:30 P.M. Middle and high school students can visit the bookmobile during their lunch periods, so if students have a FHCPL card, please be sure they have their cards September 27 so they can check out books. Students can also place holds on books using the FHCPL website (
www.findlaylibrary.org
) and pick those up on the bookmobile as long as they identify the bookmobile as the pick-up location (they still need to have their library cards with them). Students who don't have library cards can visit the library in Findlay (206 Broadway St.) to register for a card. Parents must be present with their children and have two forms of identification (one must be a photo ID). The bookmobile will also be making stops at the school from 11:30 A.M. - 12:30 P.M. on October 11 & 25, November 8 & 22, and December 6.

Congrats to Brianne for getting the 1st elementary school positive behavior referral of the year for helping a student with an injured leg in and out of school! #BeABlackKnight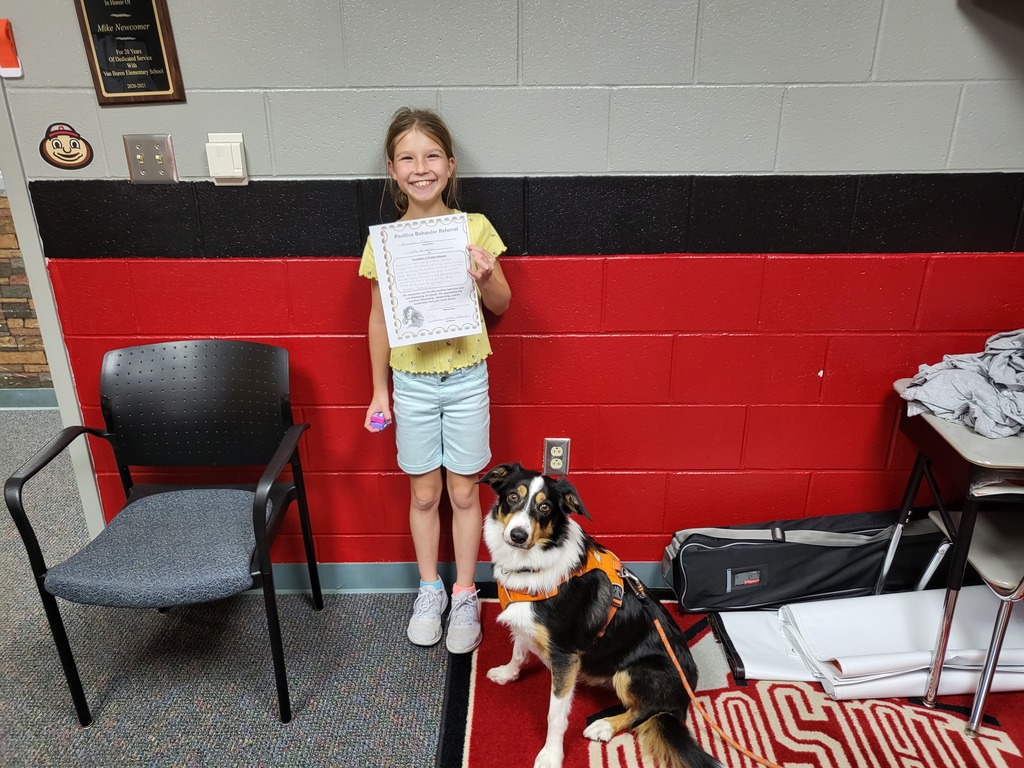 Bus #10 is being replaced by bus #20 for this afternoon and is running 20 minutes late.
There are still a few members of the Class of 2011 for whom Mr. Bratt needs addresses so he can send them the letters they wrote to themselves as seniors ten years ago. If you have a current address for any of these graduates, please send it to
bbratt@vbschools.net
: Brooke Barnhisel, Rose Brown, Aaron Edelbrock, Zach Fournier, Zac Hoehn, Jacob Huber, Meredith Keck, Lindsay Rinker, and Megan Stewart. Thank you for your help!
Happy Highlights Monday! The highlights of The Interviewing People Careercast episode featuring 2002 Van Buren graduate John Drerup, the Garment Wash and Fabric Manager for Target in Minneapolis, MN, are now available. In the highlights, John discusses what his job entails, the role travel plays in his career, what he has learned about relationships from his career, and more. If after watching the highlights you decide you want to learn more, check out John's full interview. To access these highlights and others, visit
www.bit.ly/InterviewingPeople
. Enjoy the show!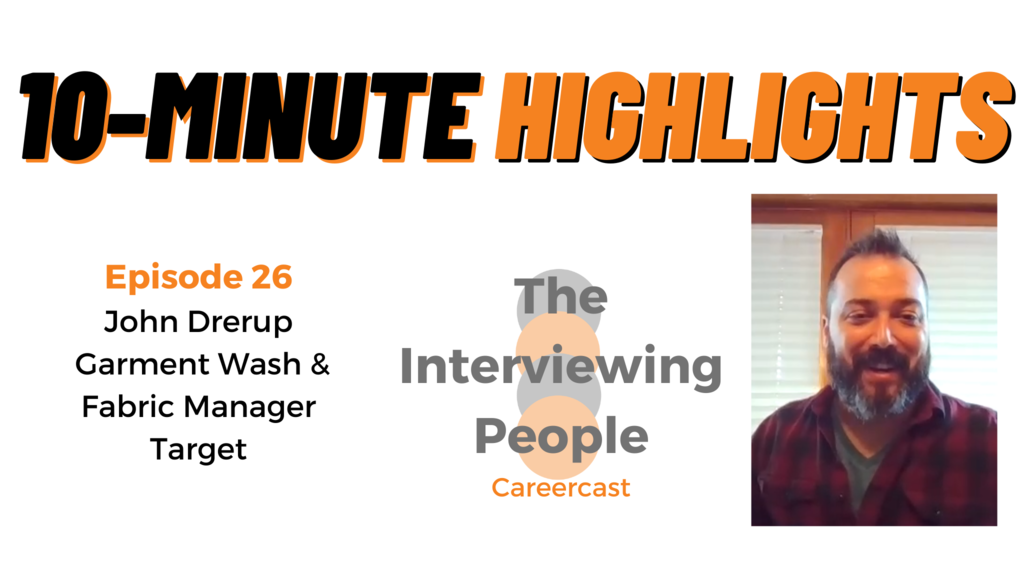 Our elementary students love to hang out during recess and make connections! #BeABlackKnight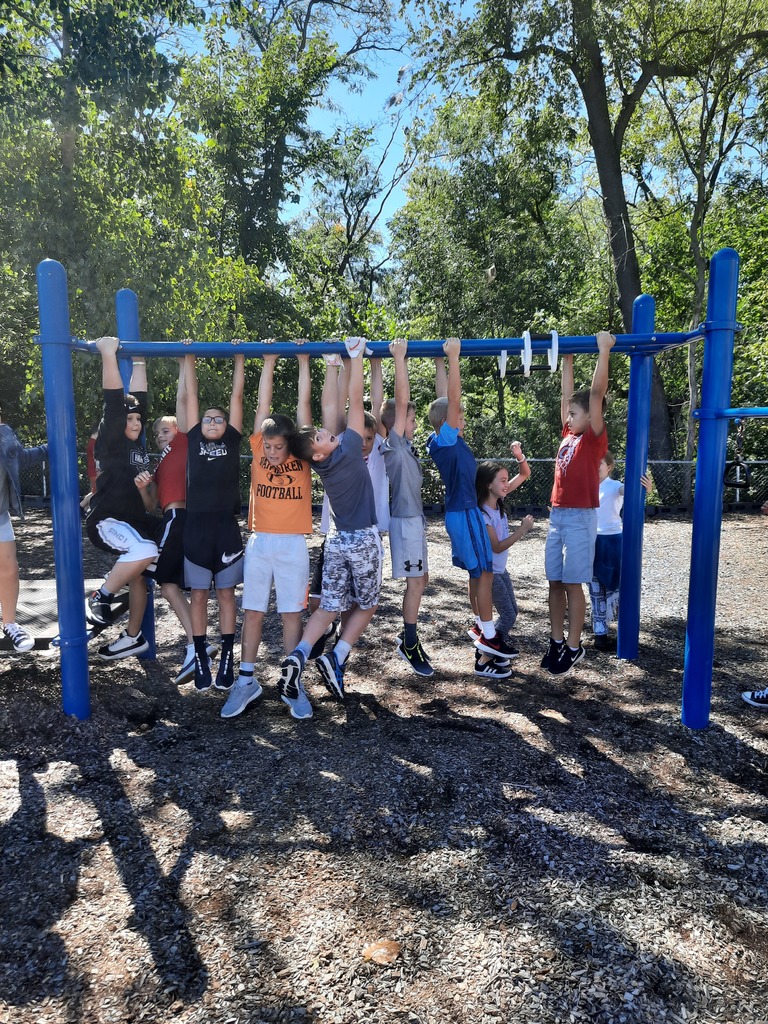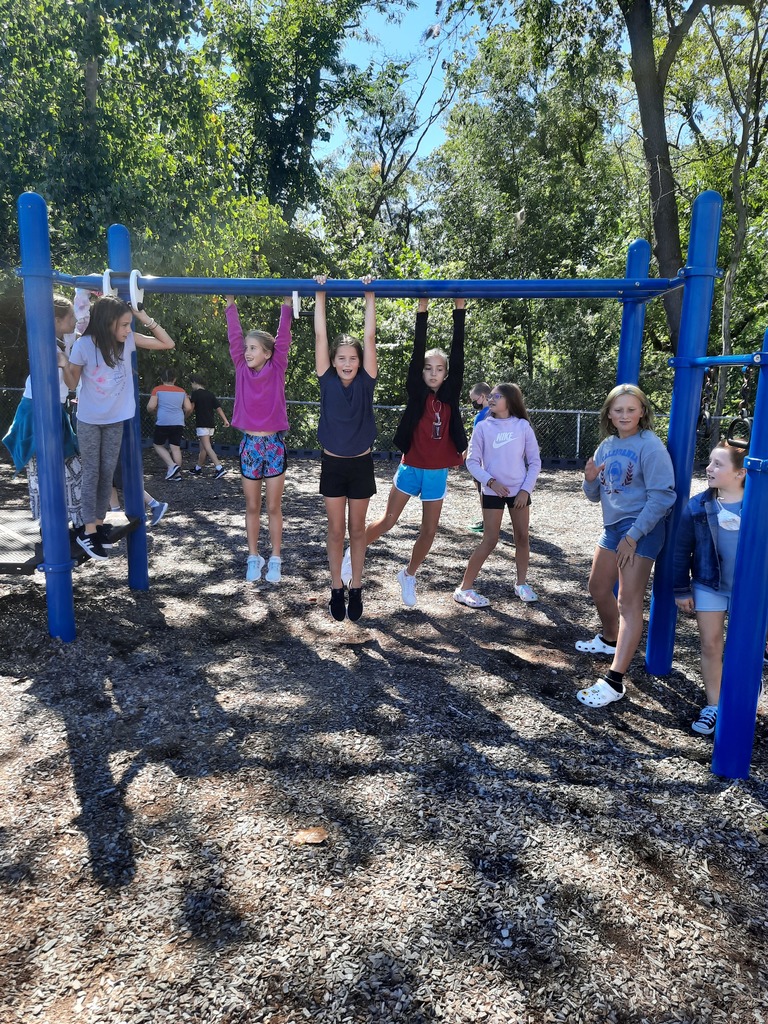 We need your help! Van Buren Middle School is happy to announce their partnership with our local chapter of Project Linus through our Textiles course! The class of 8th grade students will be crafting homemade blankets to donate to this wonderful organization that supports many children in our area, as they work to learn basic sewing techniques. To make this a success… WE NEED FABRIC! Please considering donating to this great cause, as our students work hard to help others. We are specifically looking for fleece fabric in sections that are 35inx35in or greater in size. Donations can be dropped off to the middle school office. Thank you in advance for your support! For more information about this organization, please visit
https://www.projectlinus.org/
#BeABlackKnight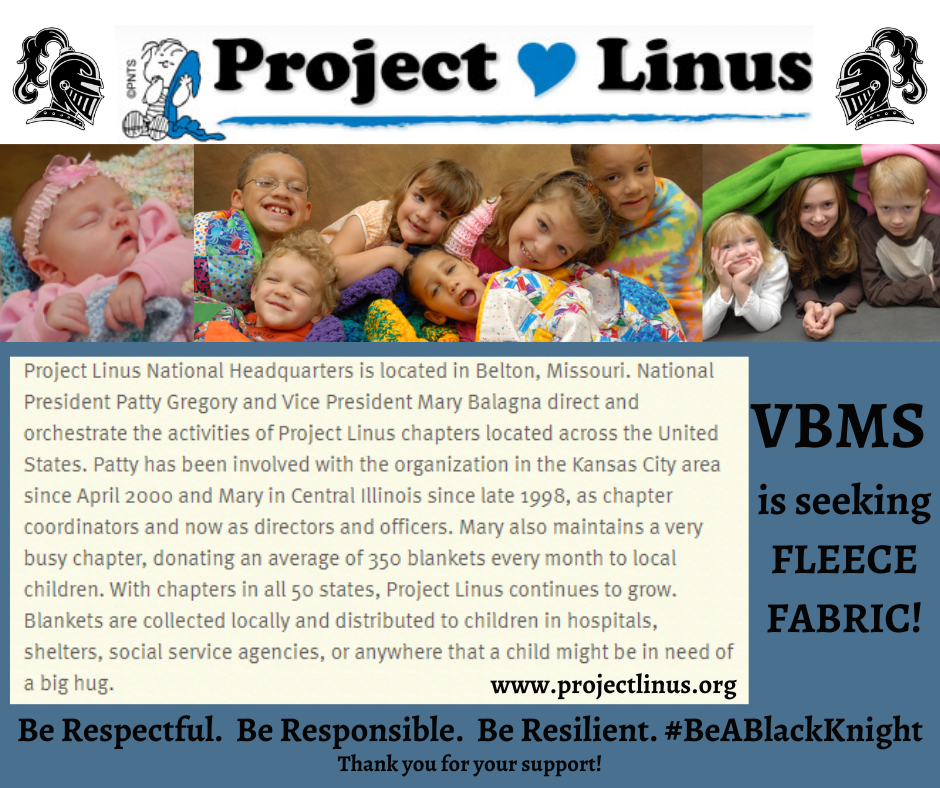 Due to food shortages, there is a menu change for Friday in the elementary school cafeteria. The menu will be: Sausage, egg, and cheese biscuit Choice of cereal, assorted granola bars, or breakfast crackers Orange Juice Fruit Milk