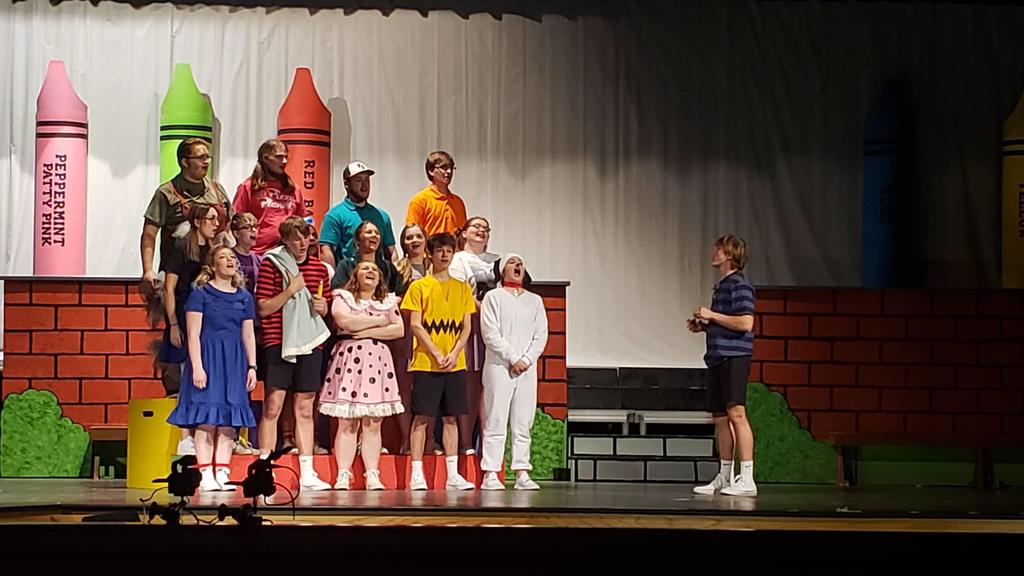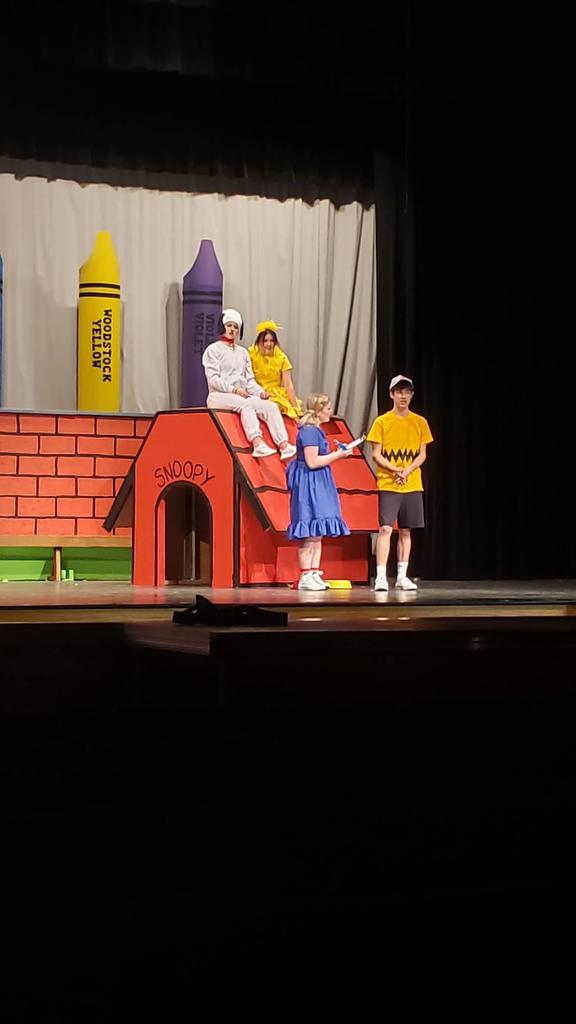 Episode 13 of the Interviewing People careercast is now available! The guest, Zach Hiris, is a 2014 Van Buren graduate and a meteorologist with the National Weather Service in Boulder, CO. Zach talks about how he chose to attend both SUNY-Oswego and Iowa State University for their meteorology programs, provides advice for people seeking internships with government agencies, and much more. If you have limited time to watch, enjoy the highlights video:
https://youtu.be/h349FT5nsJM
View the entire interview:
https://youtu.be/Q4sD5sX9Ytk
If you like what you see or want to watch previous interviews, subscribe to the channel:
https://www.youtube.com/channel/UCA8KkpHIL1RI_n989pQoyHQ/videos
If you are a Van Buren graduate who would like to share your career experiences with Van Buren's current students, please contact Brian Bratt -
bbratt@vbschools.net
or connect on LinkedIn (
https://www.linkedin.com/in/brian-bratt/
)! #BeABlackKnight #VB1team


It's a GREAT day to be a Black Knight! Sixth grader Rajshekhar Basu Sarkar won the regional spelling bee and has advanced to the 2021 Scripps National Spelling Bee, representing the Toledo Blade! We're SO PROUD of you, Rajshekhar! #VB1team #BeABlackKnight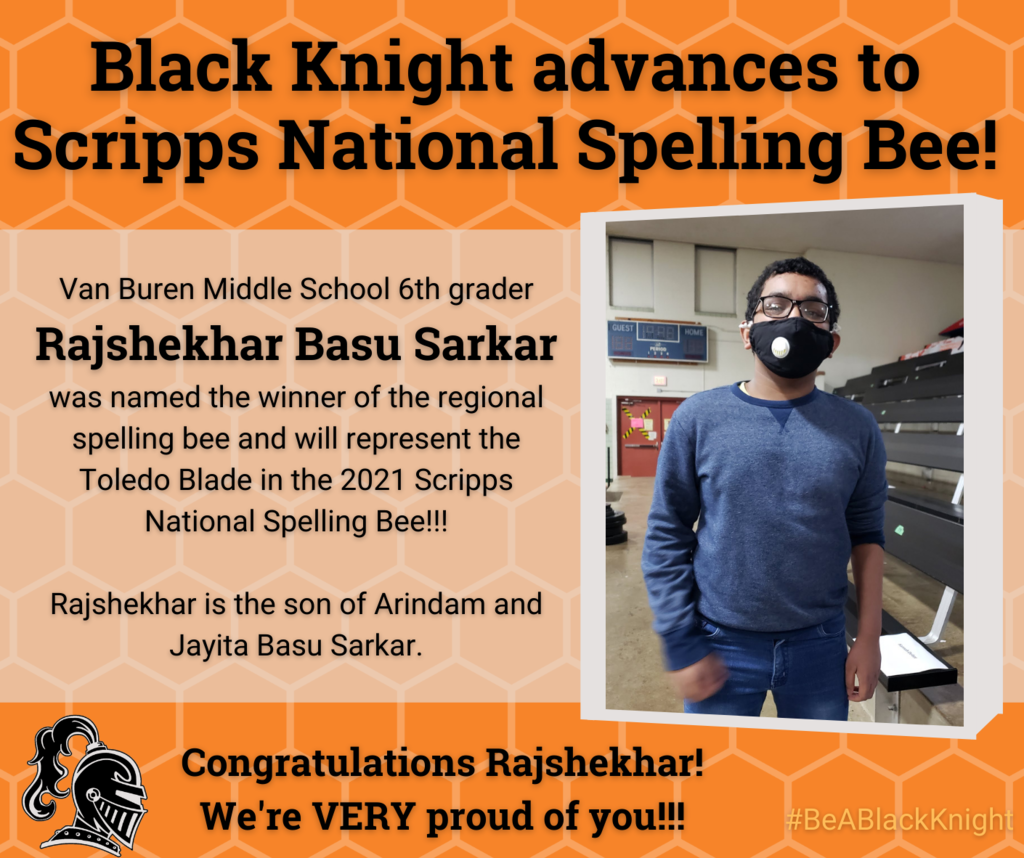 Van Buren Local Schools on-campus classes will meet five days a week starting March 15, 2021! #BeABlackKnight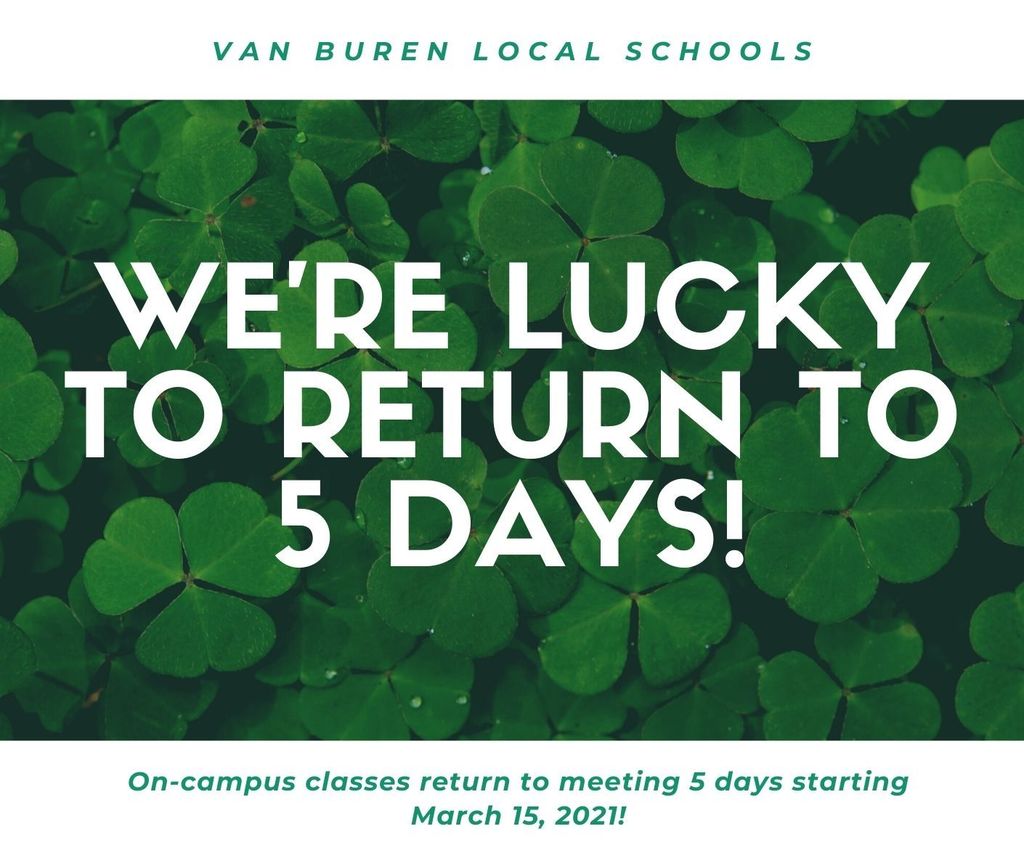 Families are reminded to spring forward this weekend! #BeABlackKnight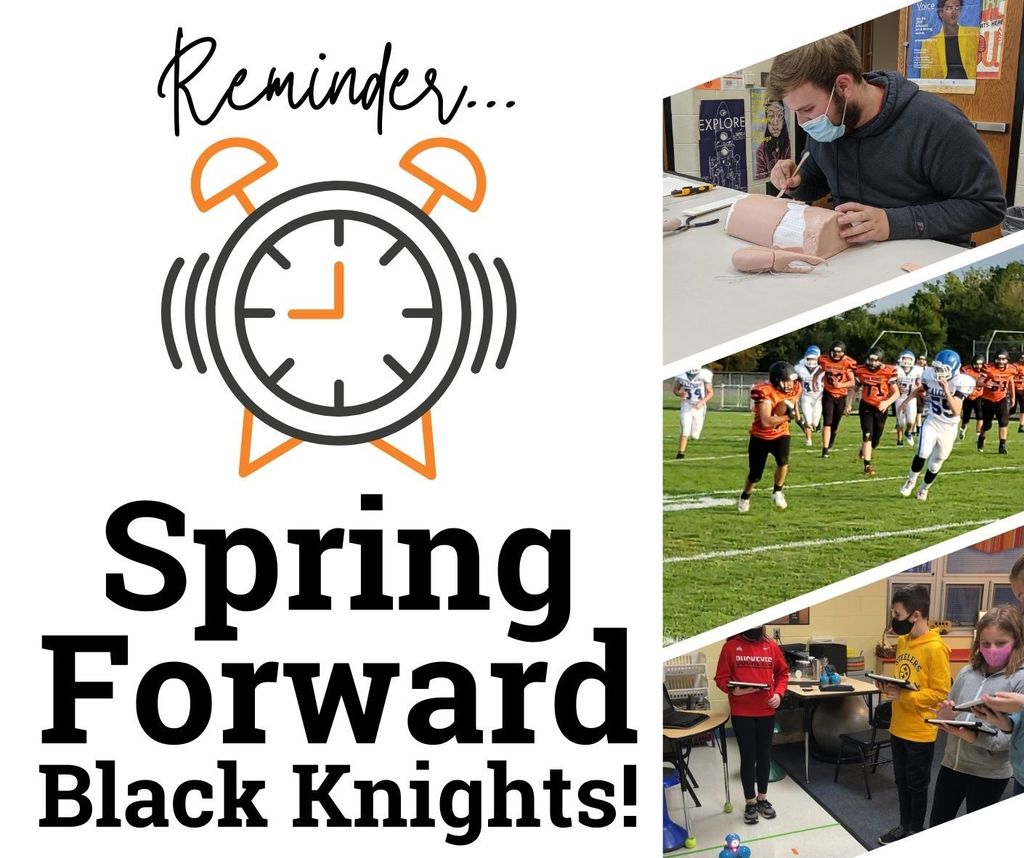 Nice job VBHS Cheer!!! #BeABlackKnight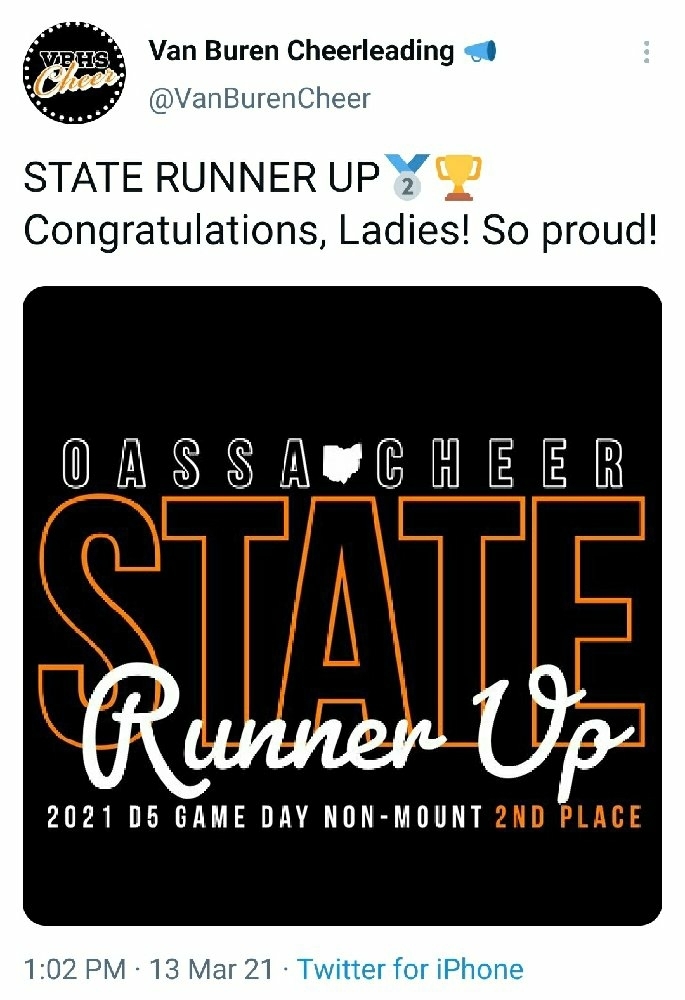 Mrs. Cavera's class sharing books that they wrote! #BeABlackKnight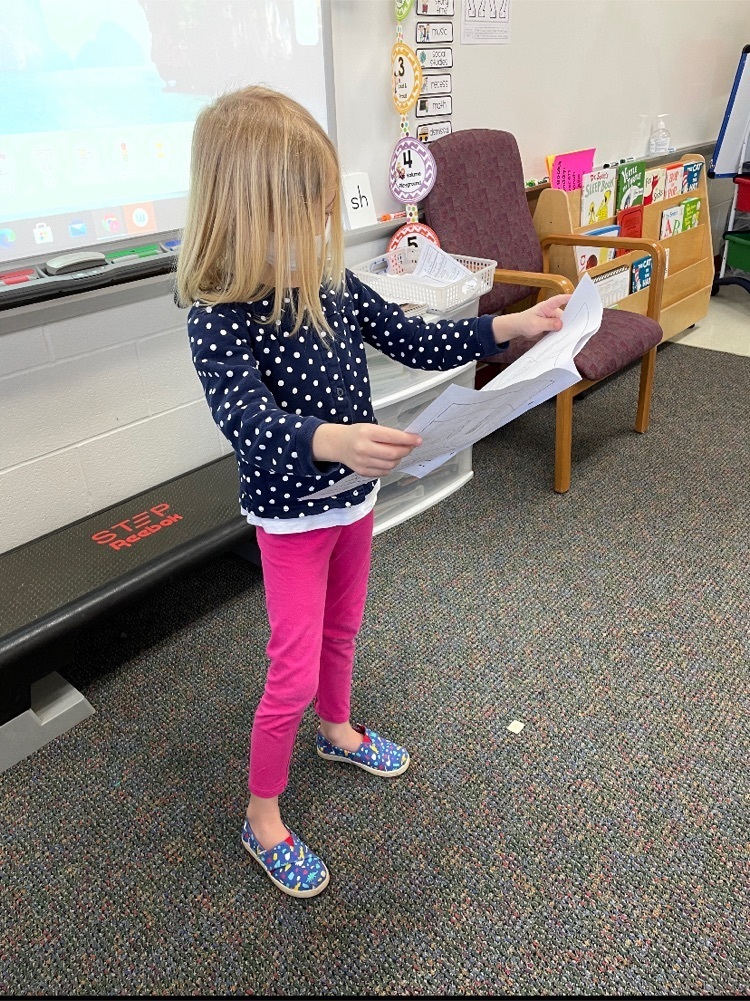 Juniors and Seniors, check your Schoology updates for information on our upcoming Powder Puff event!!
Happy Friday! #BeABlackKnight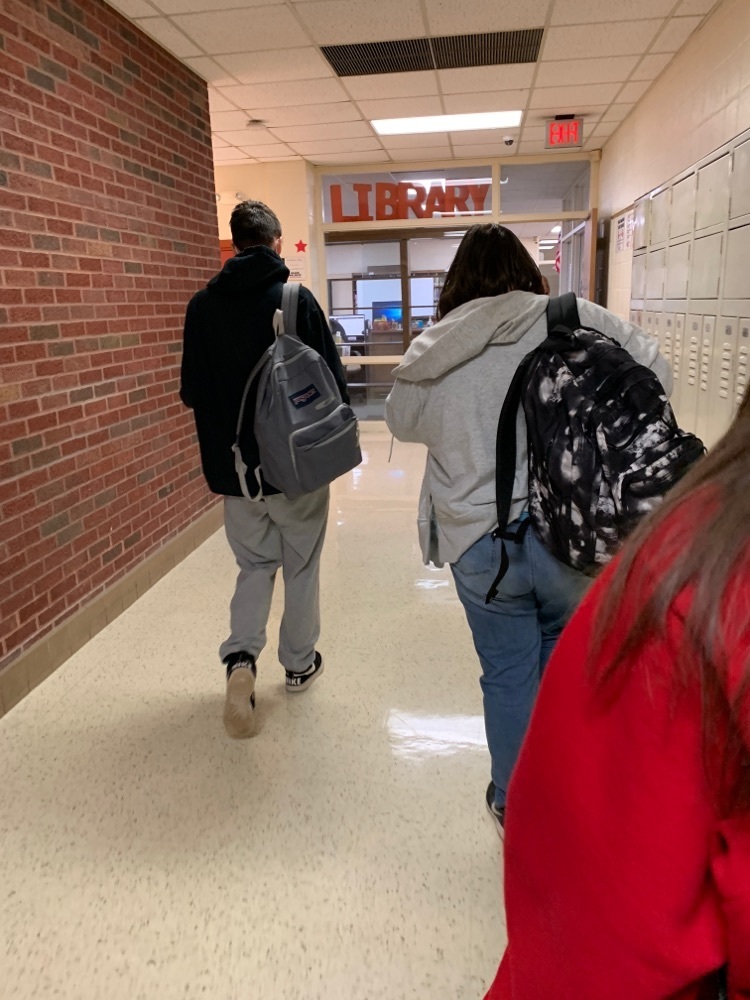 The FHPL bookmobile visit scheduled for Thursday 3/11 is canceled.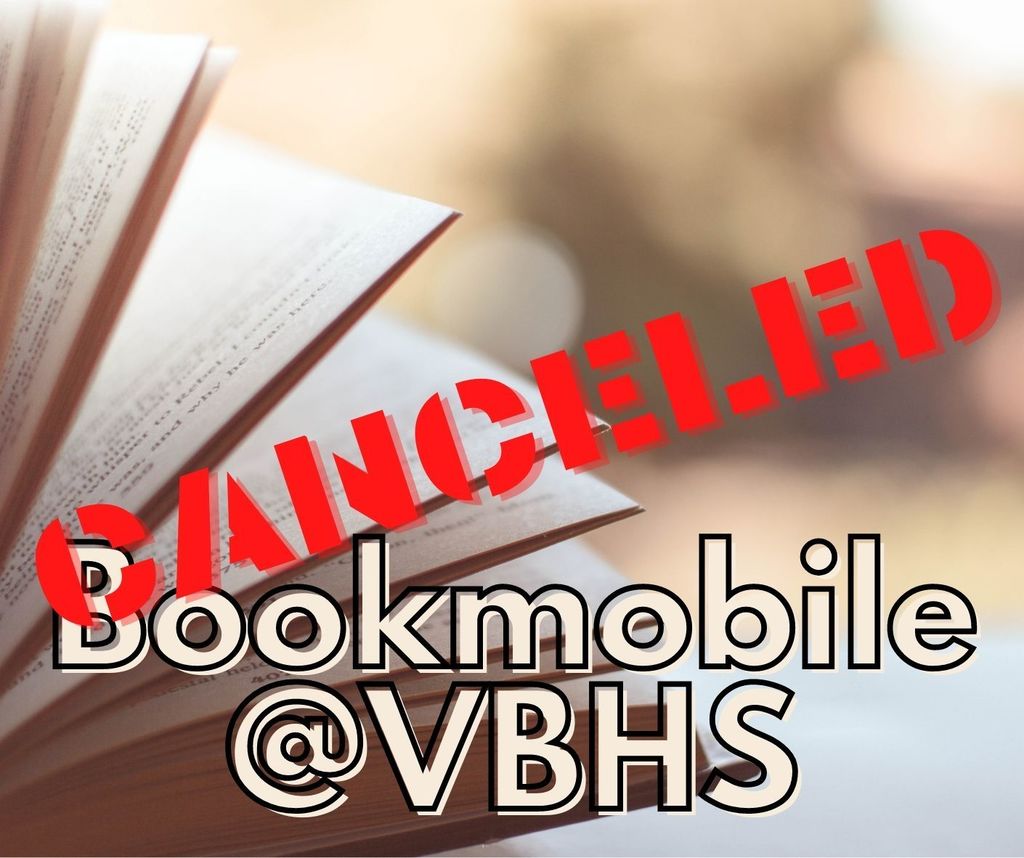 #BeABlackKnight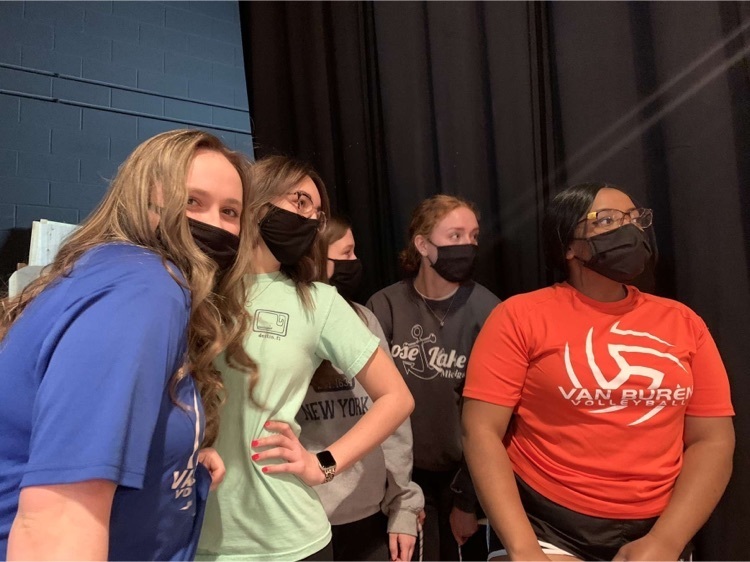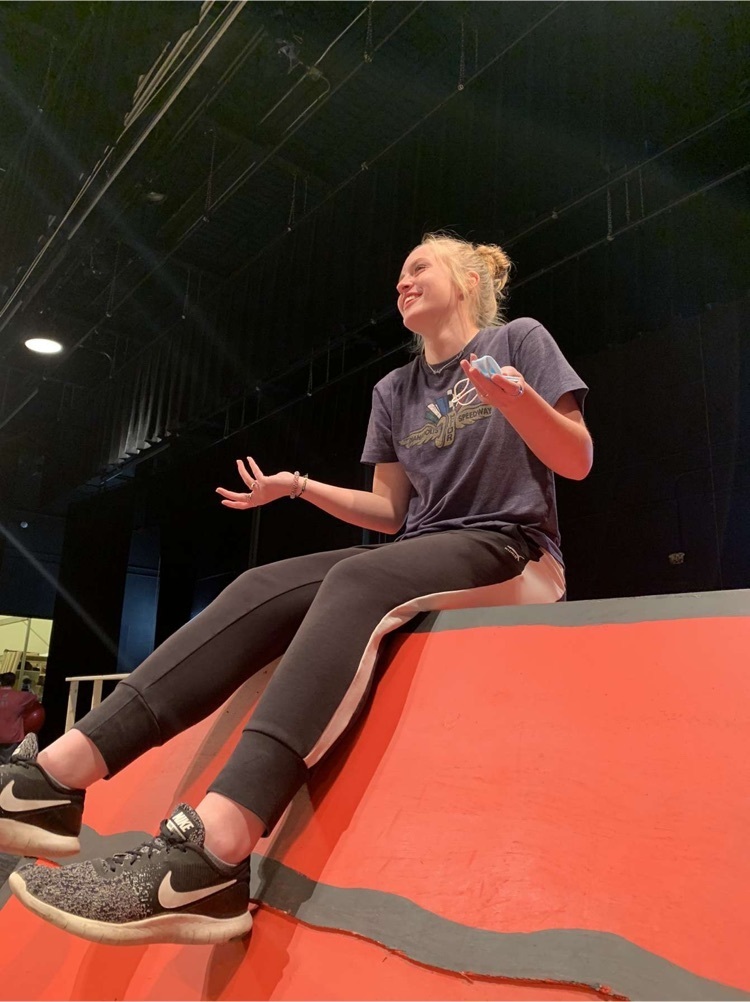 VBHS presents "You're a Good Man, Charlie Brown" March 18, 19, 20 @ 7:30pm; March 21 @ 2pm "You're a Good Man, Charlie Brown" takes us through the trials and tribulations of Charlie Brown as he searches for his place among his peers. The story is told through a series of vignettes that introduces the entire "Peanuts" gang and explores their journey to learning what real "Happiness is". Tickets available:
https://vanburenauditorium.ludus.com/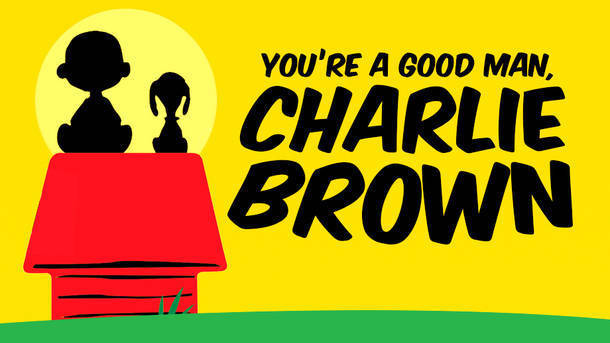 #BeABlackKnight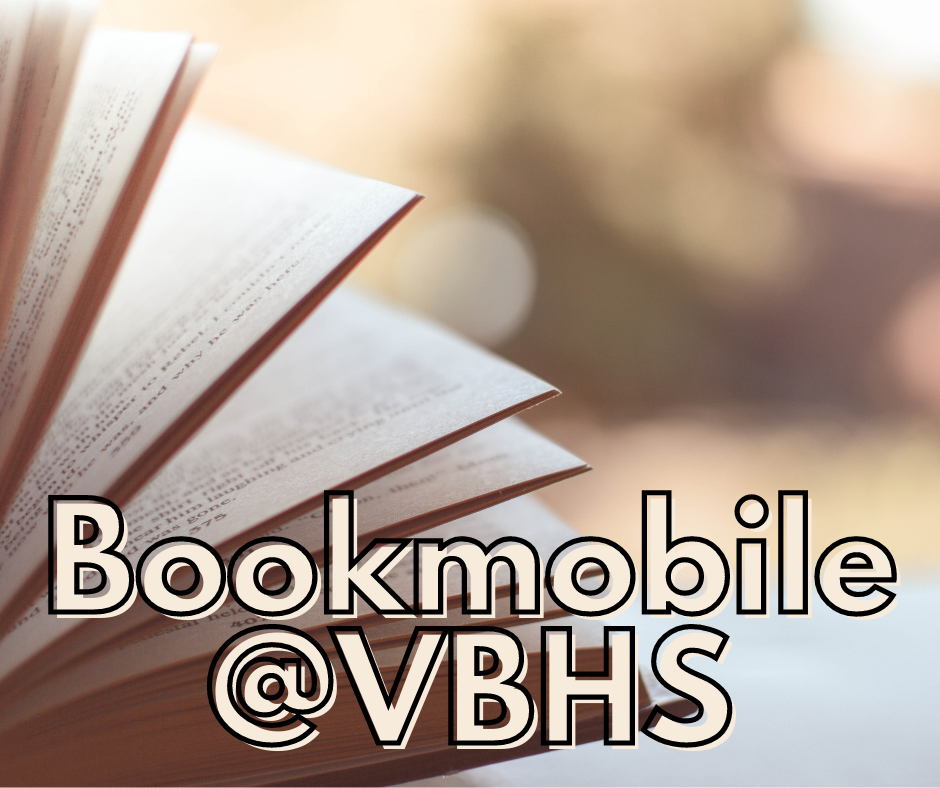 Good Sunday Afternoon to all of you! A reminder that 5 day a week instruction starts the week of March 15, 2021. If you have not visited the district website lately, it has been updated. When you check the site out, please make sure to see posts from our media intern. Our media intern is Rachel Cavera! Rachel is a junior at Van Buren and is doing a fantastic job of highlighting events going on in our schools. Thank you Rachel!
Cat in the Hat Favorite Hat Day #BeABlackKnight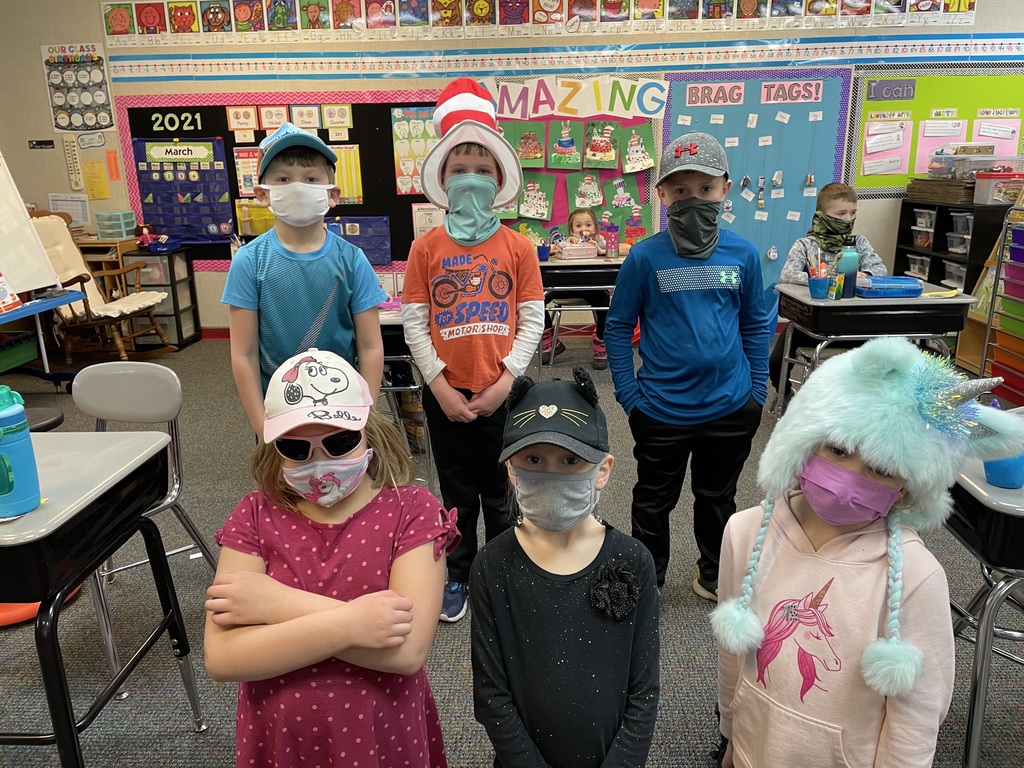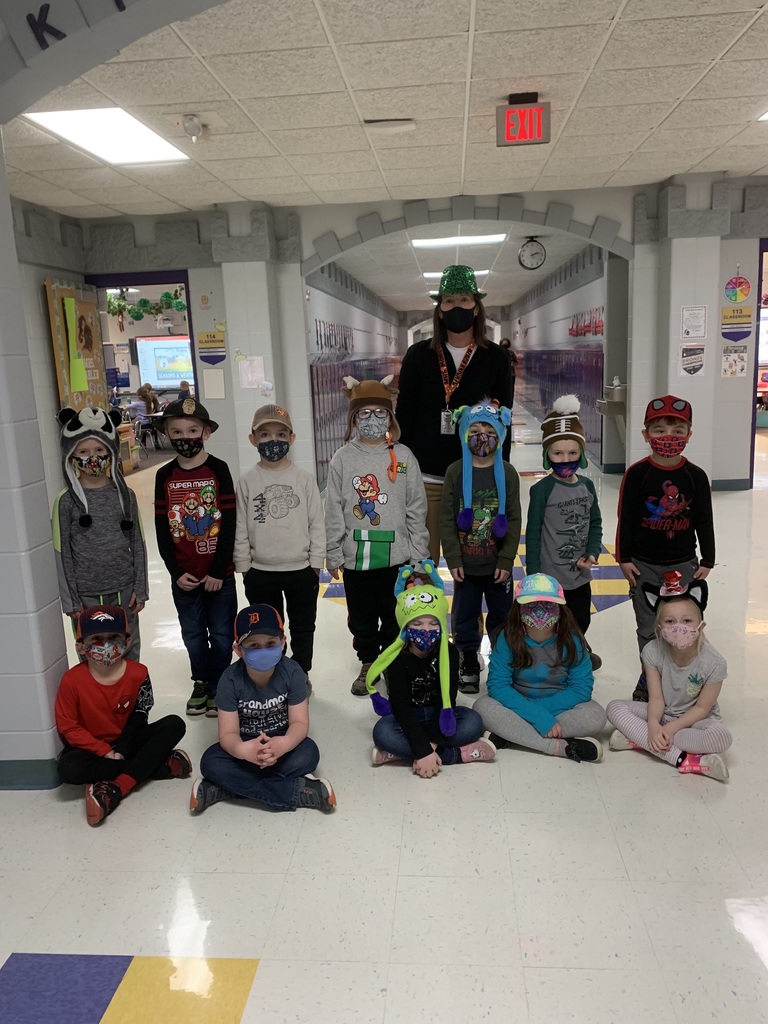 Preschool screening for children 3-5 years of age with concerns in the areas of adaptive skills, cognitive/pre-academics, sensory/motor skills, social and community skills is taking place March 26 at the Hancock County ESC. Preregister by calling 419-422-7525 ext. 209 by 3/17.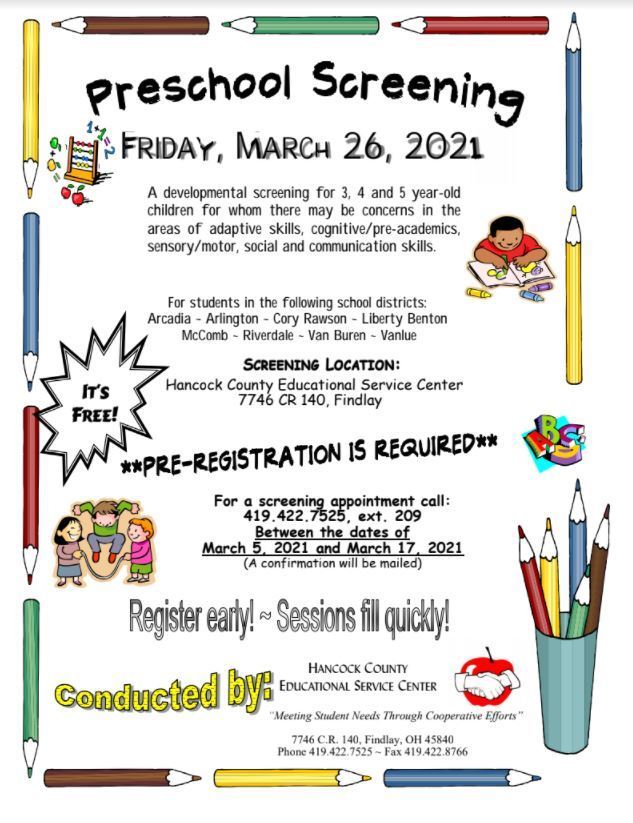 Today is Maintenance Worker Appreciation Day! Thanks to our facility and grounds staff for their work!!! #BeABlackKnight #VB1team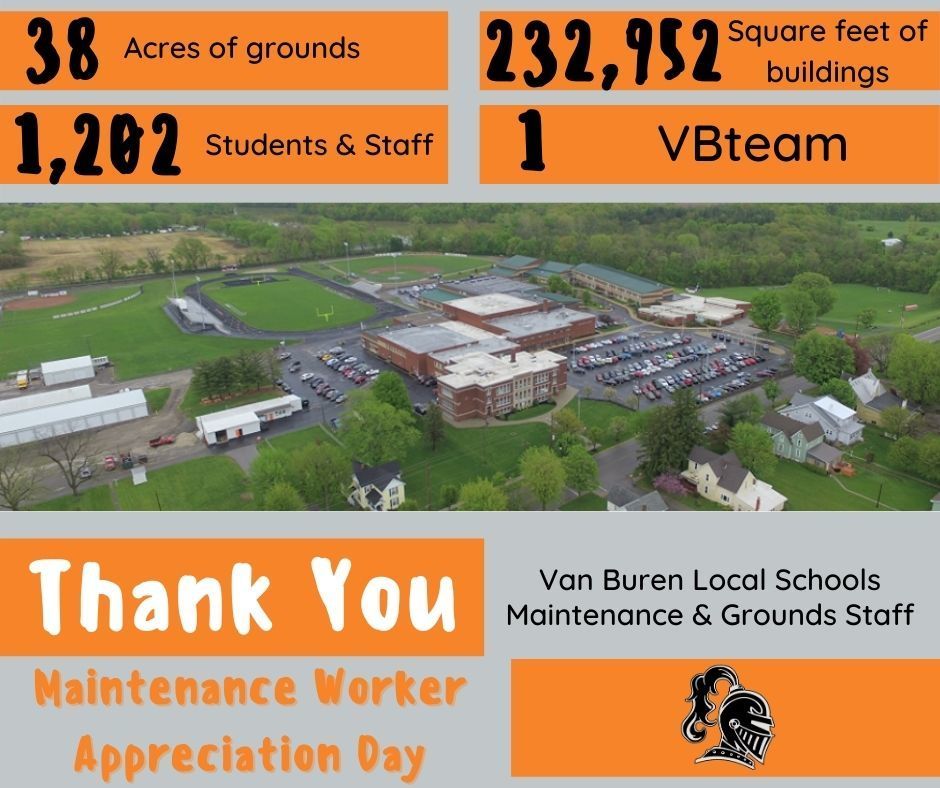 Kindergarten had their 100th day of school today! #BeABlackKnight

The March Career Scoop newsletter is out and contains information about Vaughn Industries apprenticeships, links to interviews with VB graduates about their careers, scholarship opportunities, and Weston Heitkamp's interest in golf course architecture.
http://bit.ly/3uJkiRN