Congrats to Kolten, Marshall, Coltan, Marcus, Bryson, & Nolan for their positive behavior referrals for being respectful, responsible, & resilient! #BeABlackKnight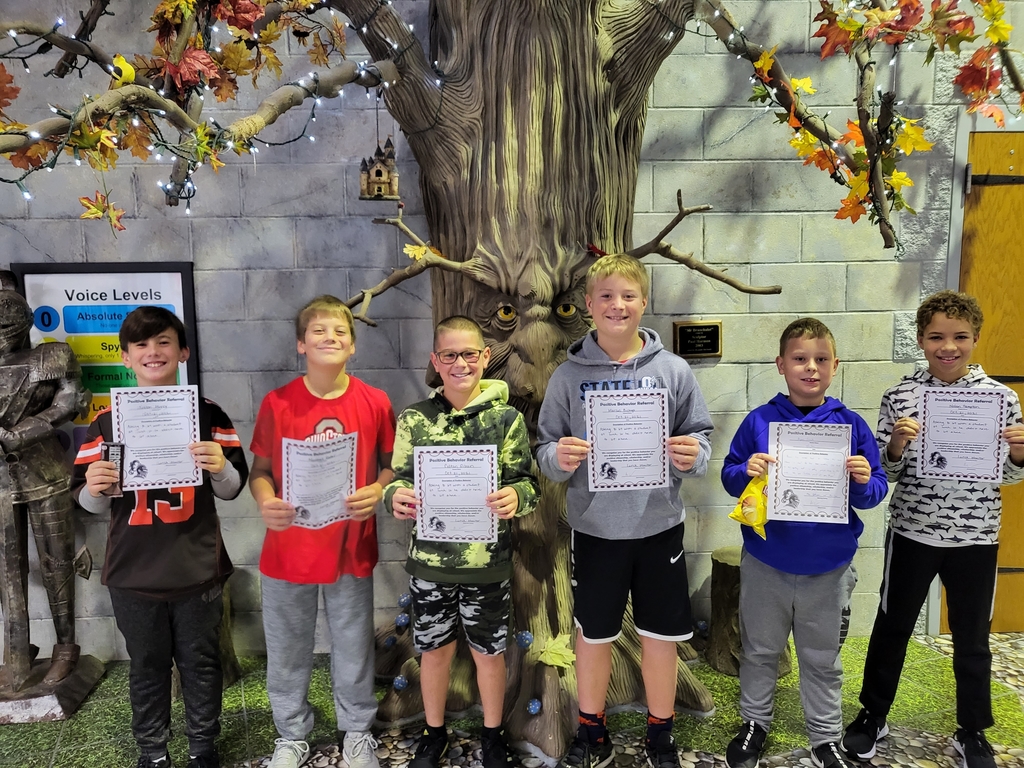 Everyone please welcome our new 7th grade LA and 8th grade Social Studies teacher! Miss Serena has been published in 3 literary magazines for her poetry, she has studied in England, and she is excited to learn as much from her students as they will learn from her! #BeABlackKnight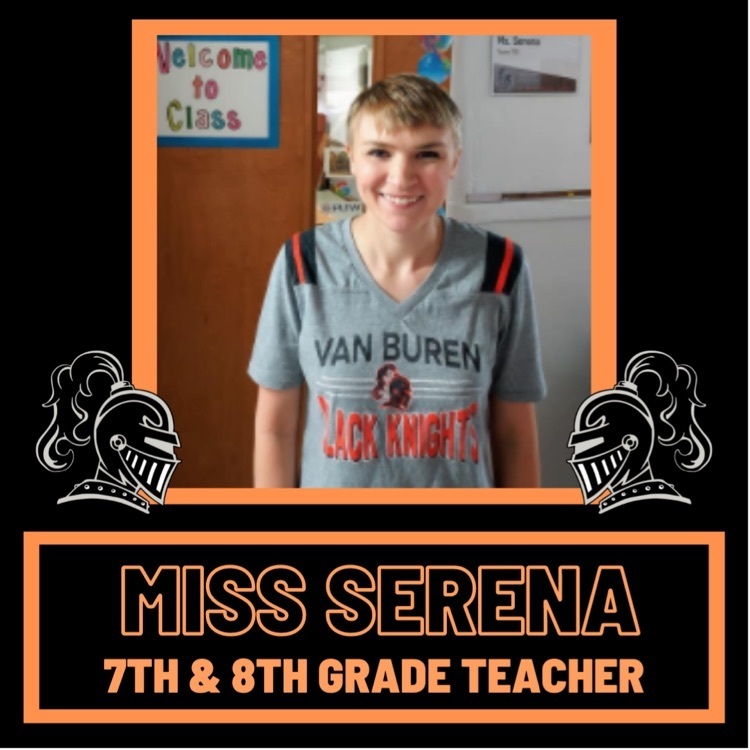 Here is the latest ODH close contacts guidelines! Based off the new quarantine guidelines released by the Ohio Department of Health at 11:00 this morning, parents will be called and given two options: Child could quarantine at home for 10 days from date of exposure Child could continue to attend school after exposure but must wear a mask at all times except when eating/drinking for 14 days following exposure if no testing is performed. Close contacts with direct contact in the school environment should be notified of their exposure and may choose one of the following two options: Quarantine at home 10 days from the date of exposure "Mask to stay" – Continue to attend school but contact must wear a mask for 14 days from exposure. Contacts may choose to take a covid test between days 5-7 and if negative, may discontinue normal quarantine procedures on day 8. Students who participate in extracurricular activities may "test to play" – should take a covid test as soon as first notified of exposure. If negative, they should still mask when possible (on transportation, in the locker room, etc) for 14 days. They should test again between days 5-7 post-exposure to discontinue normal quarantine procedures on day 8 as long as they remain negative and have no symptoms. If at any point they develop symptoms, they'd be asked to isolate at home and get tested for COVID-19.

All are welcome to join us for the 2nd Empowered for Life event at Van Buren Local Schools on November 6th from 9:00 AM to 11:00 AM in the Van Buren High School Gymnasium! If you did not make it to the first one, you don't know what you missed. If you were there, join us again and take a refresher course. This FREE event is being sponsored by various businesses and groups in our community and is open to all ages. The instructor for the class will be Soke Nowlhas Caseres, Ph. D., 10th Degree Black Belt, of Ki Haku Dojo of Findlay. He will be teaching everyone about self-awareness, self-empowerment and basic self-defense skills. This event will be fun, enlightening and will make you feel more empowered! For more information and to see the registration packet, follow the link:
https://5il.co/10yio

Happy Monday! Episode 28 of The Interviewing People Careercast features Terry Leibold, a 1971 Van Buren High School graduate who spent the majority of his working career as a NASA photographer at the Marshall Space Flight Center in Huntsville, AL. In the interview, Terry discusses how, despite originally planning to be an accountant, he ended up working for NASA as a photographer; how his willingness to continue to learn opened up new opportunities for him; how his career allowed him to visit many unique places and meet many well-known people; and much more. Anyone interested in a photography career will find information relevant to getting started down that path in this episode, but much of the advice Terry shares would be useful in any career. To watch this episode and others, please visit bit.ly/InterviewingPeople. Enjoy the show!

Good Sunday Afternoon! I am sending this message to talk about our upcoming board of education elections. As you might know, we have 4 seats up for election. We have 4 incumbents running and 4 new candidates running for the 4 spots. I encourage all of you to do your own research on all 8 candidates running for the board and vote. It is a very big decision for the direction of Van Buren students. Please do not forget to vote!
The Findlay-Hancock County Public Library Bookmobile will be at Van Buren on Monday, October 25, from 11:30 A.M. - 12:30 P.M. Middle and high school students can visit the bookmobile during their lunch periods, so if students have a FHCPL card, please be sure they have their cards October 25 so they can check out books. Students can also place holds on books using the FHCPL website (
www.findlaylibrary.org
) and pick those up on the bookmobile as long as they identify the bookmobile as the pick-up location (they still need to have their library cards with them). Students who don't have library cards can visit the library in Findlay (206 Broadway St.) to register for a card. Parents must be present with their children and have two forms of identification (one must be a photo ID). The bookmobile will also be making stops at the school from 11:30 A.M. - 12:30 P.M. on November 8 & 22, and December 6.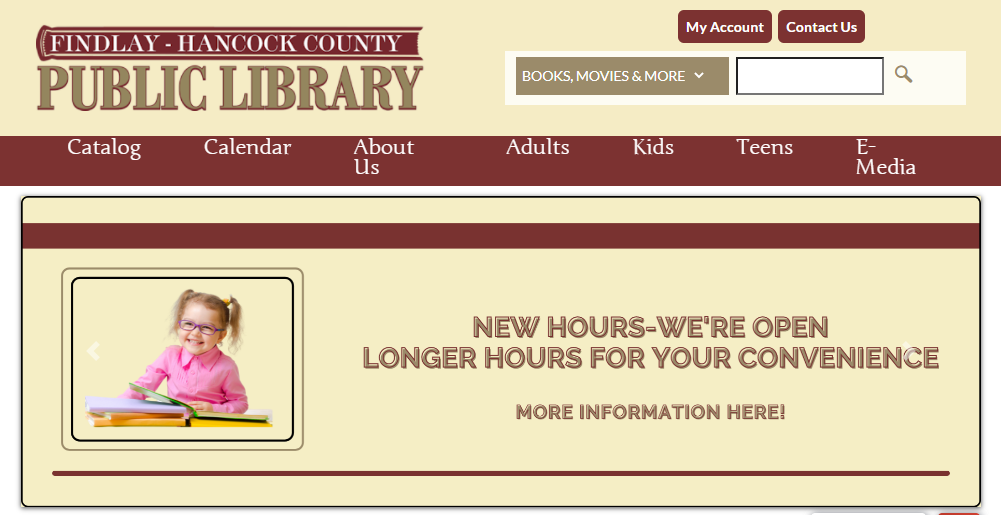 The Van Buren High School Student Council is excited to introduce the candidates running for the Van Buren Local School District Board of Education. They have worked hard to compile information to help our community get to know the candidates. Visit the link below to view the candidate's responses to the following topics: Who and Why, Future Plans for Athletics, Campus Facility Needs, Plans for Staff, Spending Money Wisely, Future Plans for the Students of VB.
https://www.vbschools.net/page/2021-meet-the-candidates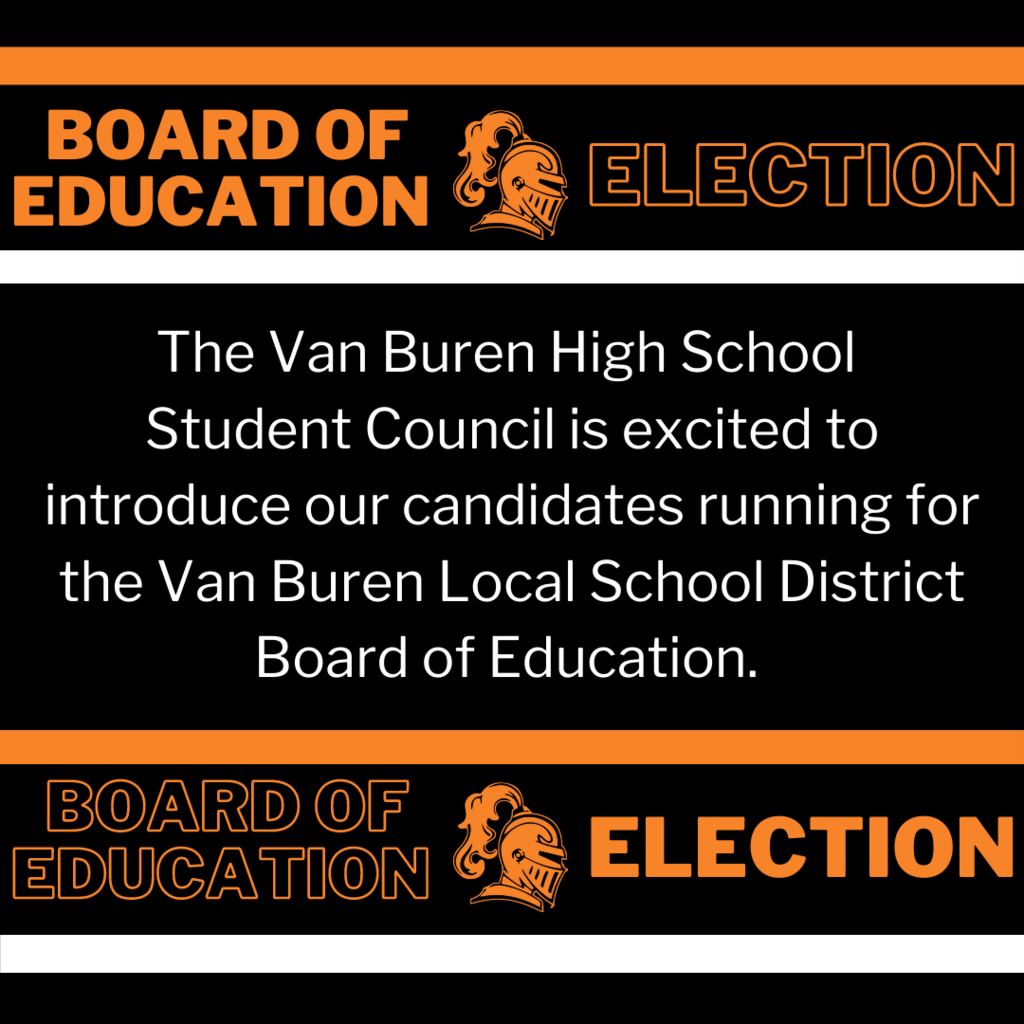 Senior parents, if your students are working on college applications and want additional advice, The College Guidance Network is holding a free virtual event tonight titled APPLY HERE: TIPS FOR COMPLETING COLLEGE APPLICATIONS. Register by going to bit.ly/CGNApply. Speakers include Scott Anderson of the Common App, Rachelle Hernandez of the University of Texas, and Brennan Barnard of Khan Lab High School. The event starts at 7:30 P.M. ET TONIGHT, Thursday, October 21.

Congrats to Kolton, Joel, Shiv, & Makayla for their positive behavior referrals for being respectful, responsible, & resilient! #BeABlackKnight

Reminder that our Alternative Learning Day for October is next Wednesday, October 27. For grades K-8, our theme for the choice boards this month will be "Be A Black Knight." Grades 9-12 will continue to focus on "Real World Wednesdays." Teachers will share choice boards or assignments with students at the beginning of next week. #BeABlackKnight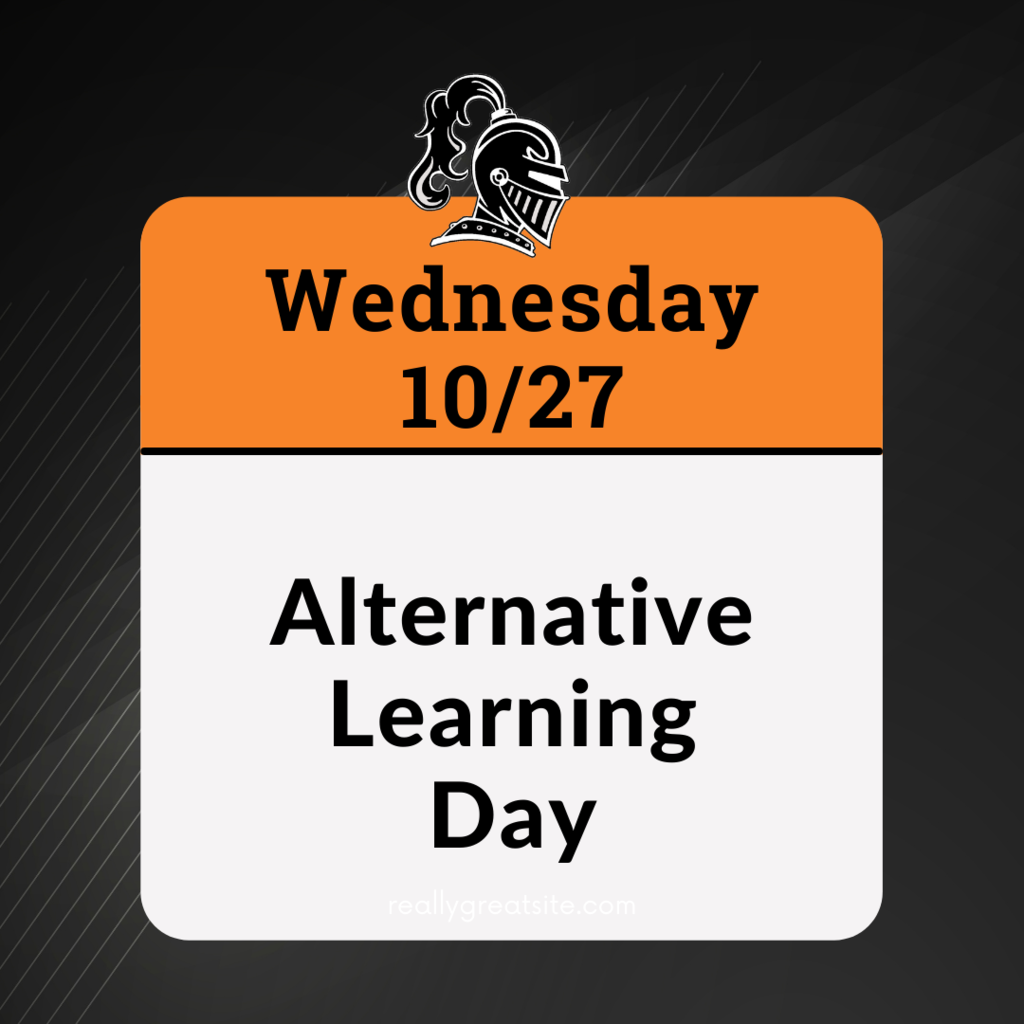 Huge thanks to our awesome VBPTO for the Carmel apple bar today for staff! #BeABlackKnight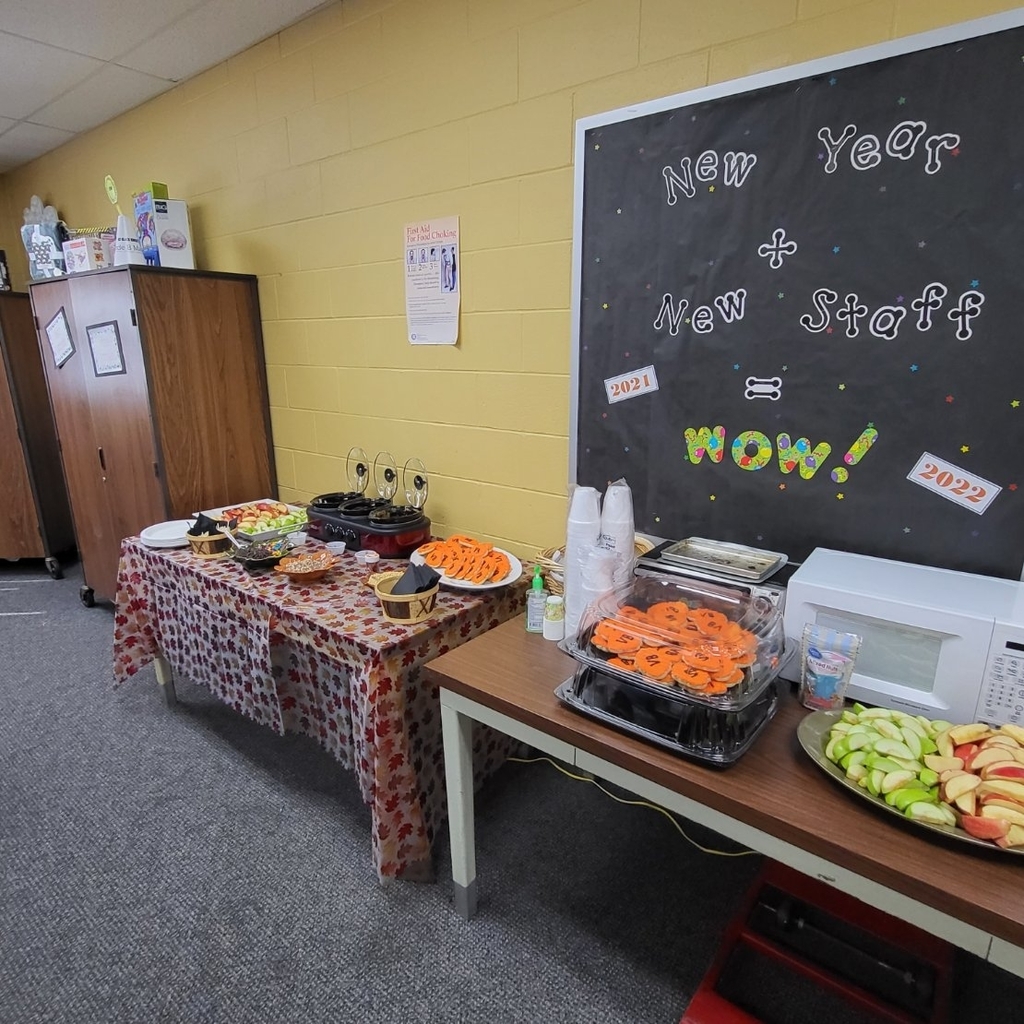 Congrats to Greysen, Drake, Paxton, Jackson, & Knox for their positive behavior referrals for being respectful, responsible, & resilient! #BeABlackKnight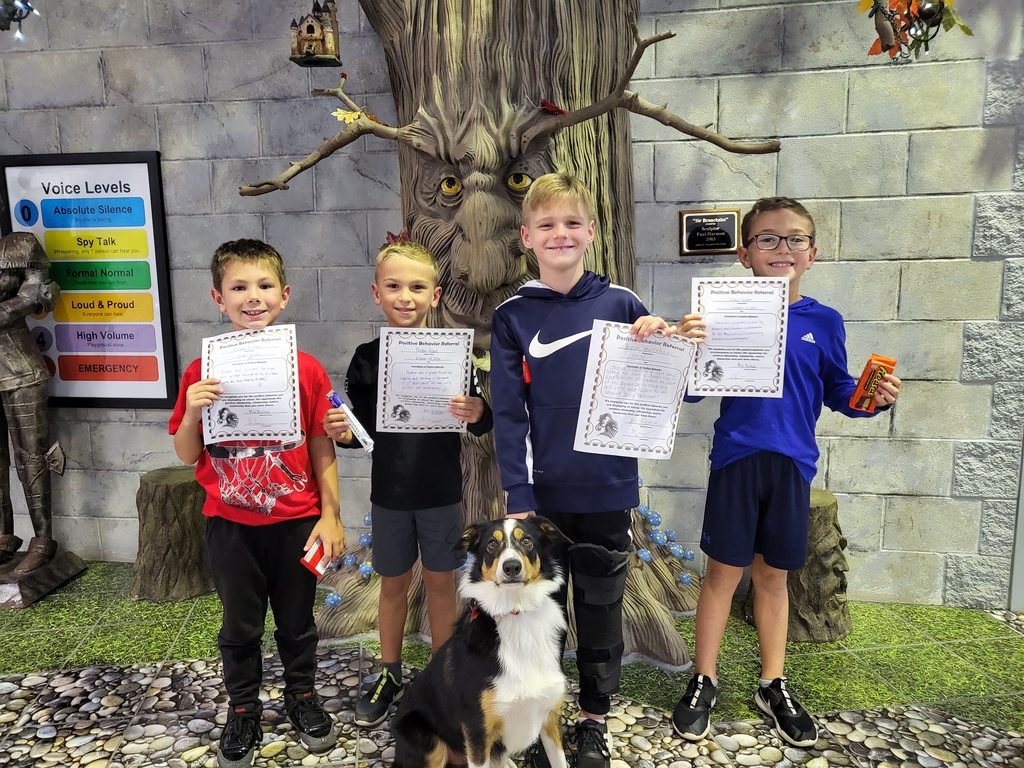 If you see Ms. Burden or Mrs. Rodman today, be sure to wish them luck! Both were nominated for the Findlay Rotary Club's Golden Apple Award and were chosen as finalists! They will be recognized tonight at a dinner where the winners will be announced. #BeABlackKnight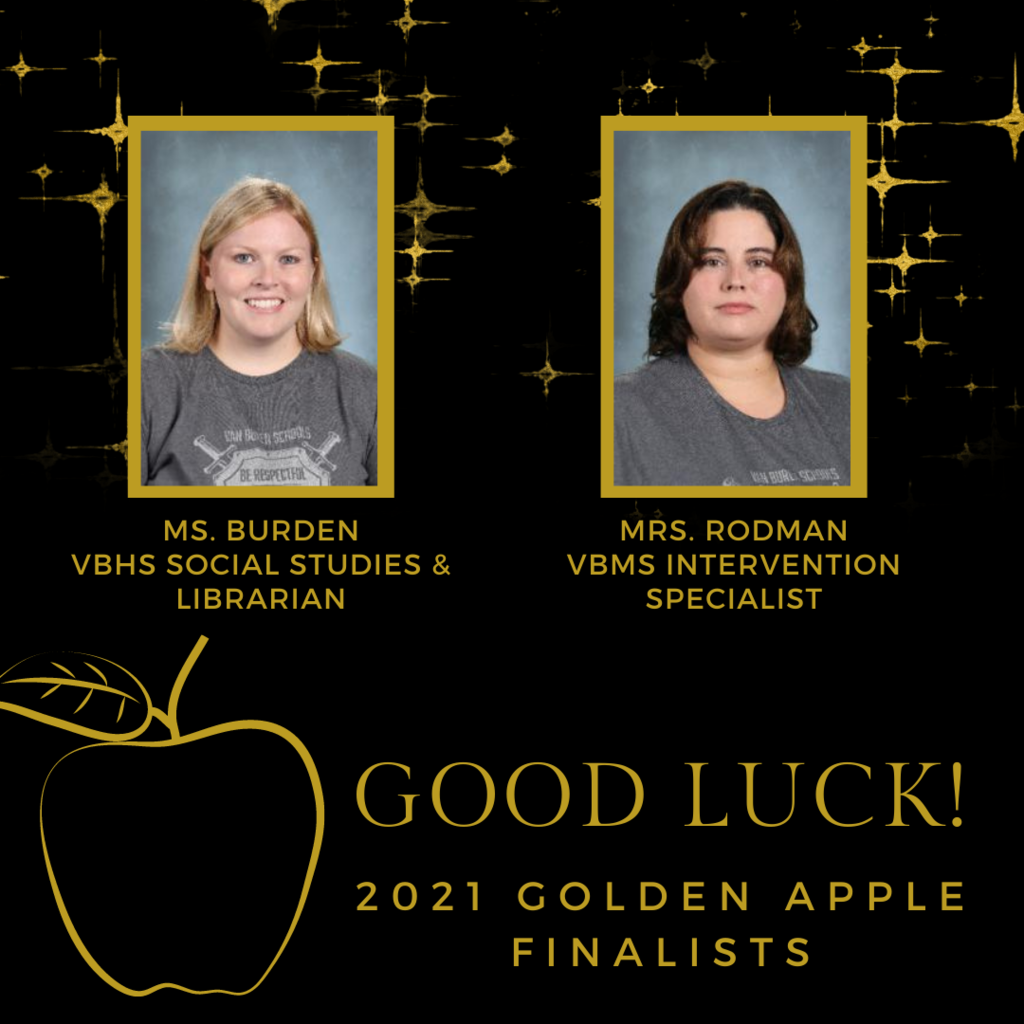 Please give a warm welcome to our new Middle/High School counselor! Miss Ryman is joining us from Putnam County ESC's behavior unit, and this is her 5th year as a school counselor. She will be joining Mr. Zender with assisting our middle school and high school students, particularly in regards to support with mental health. She loves to knit, read, and she is thrilled to start her new chapter here at VB! #BeABlackKnight

Congrats to Nico, Kamryn, & Adrienne for getting a positive behavior referrals for being respectful, responsible, & resilient! Kaitlyn earned some play time with Apollo too! #BeABlackKnight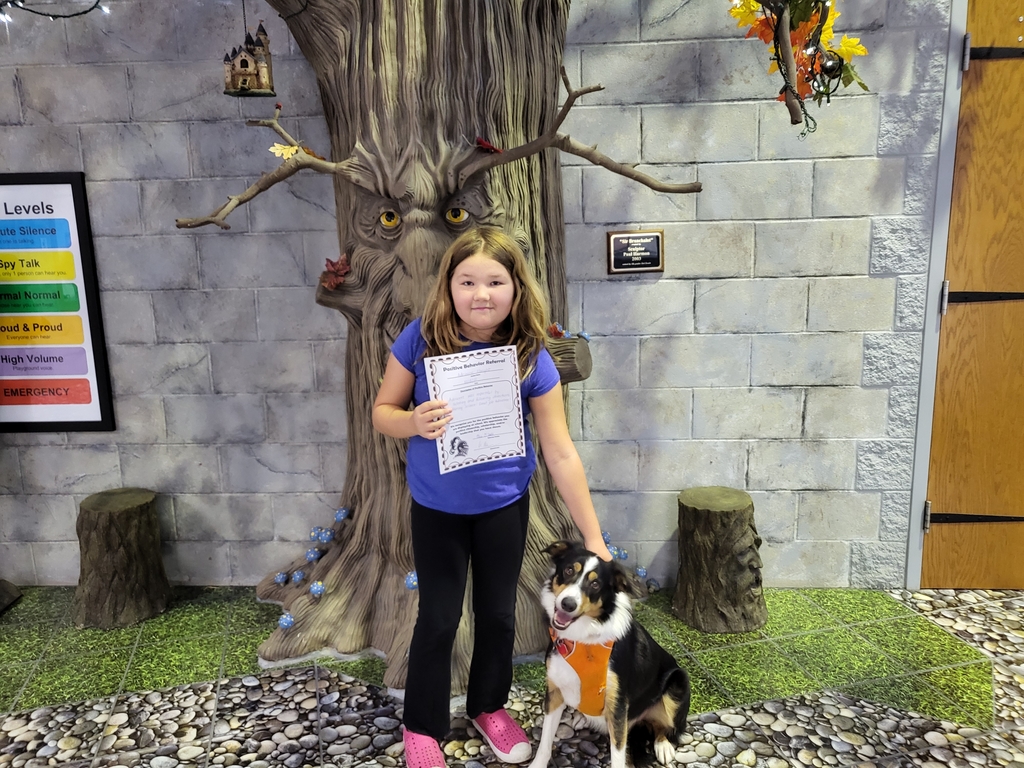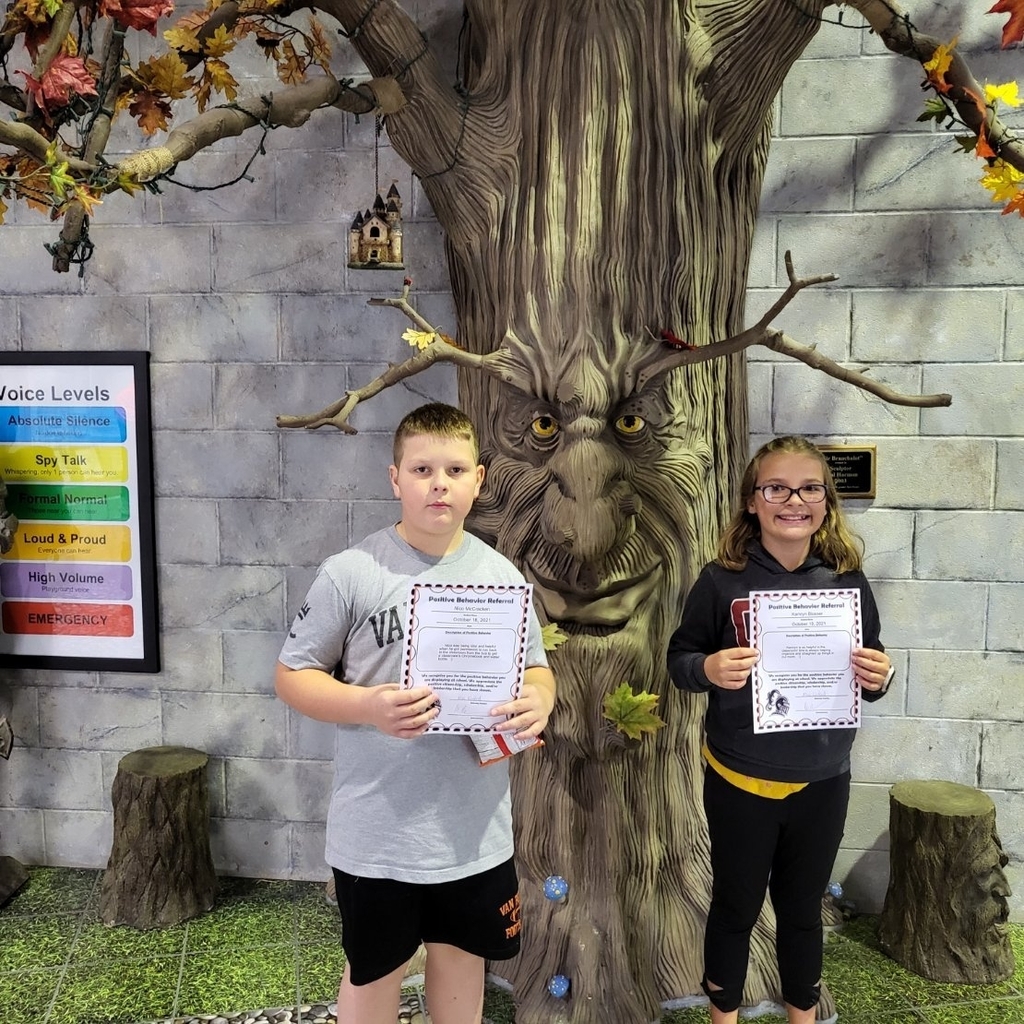 Happy Monday! The Interviewing People Careercast is back this week with the highlights of the interview featuring physical therapist Dr. Breanna (Benjamin) Barney, a 2004 Van Buren graduate who owns her own physical therapy business, VIP Therapy (
www.viptherapy.org
). To watch this episode and others, visit
www.bit.ly/InterviewingPeople
, and enjoy the show!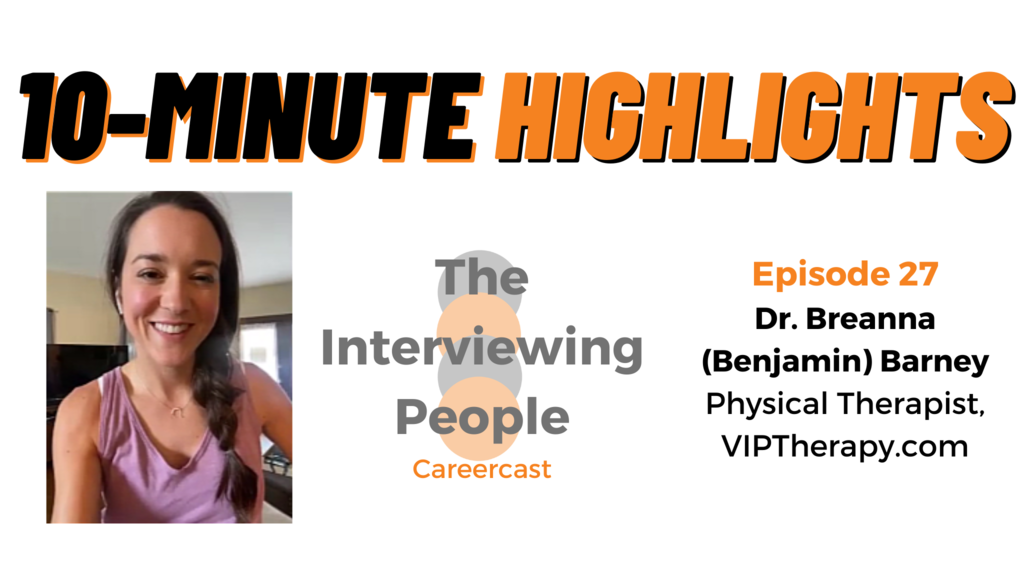 The Van Buren 8th grade class is gearing up for their annual "Mr. Yunker Day of Service''. They are planning to rake leaves in the Village on Friday, November 5th. If you would like to have your yard raked, please email Adam Greer at
agreer@vbschools.net
or call the school (419-299-3384) and give them your name and address. Additionally, they are looking for rake donations. If you would like to donate a rake, please also contact Adam Greer or the school.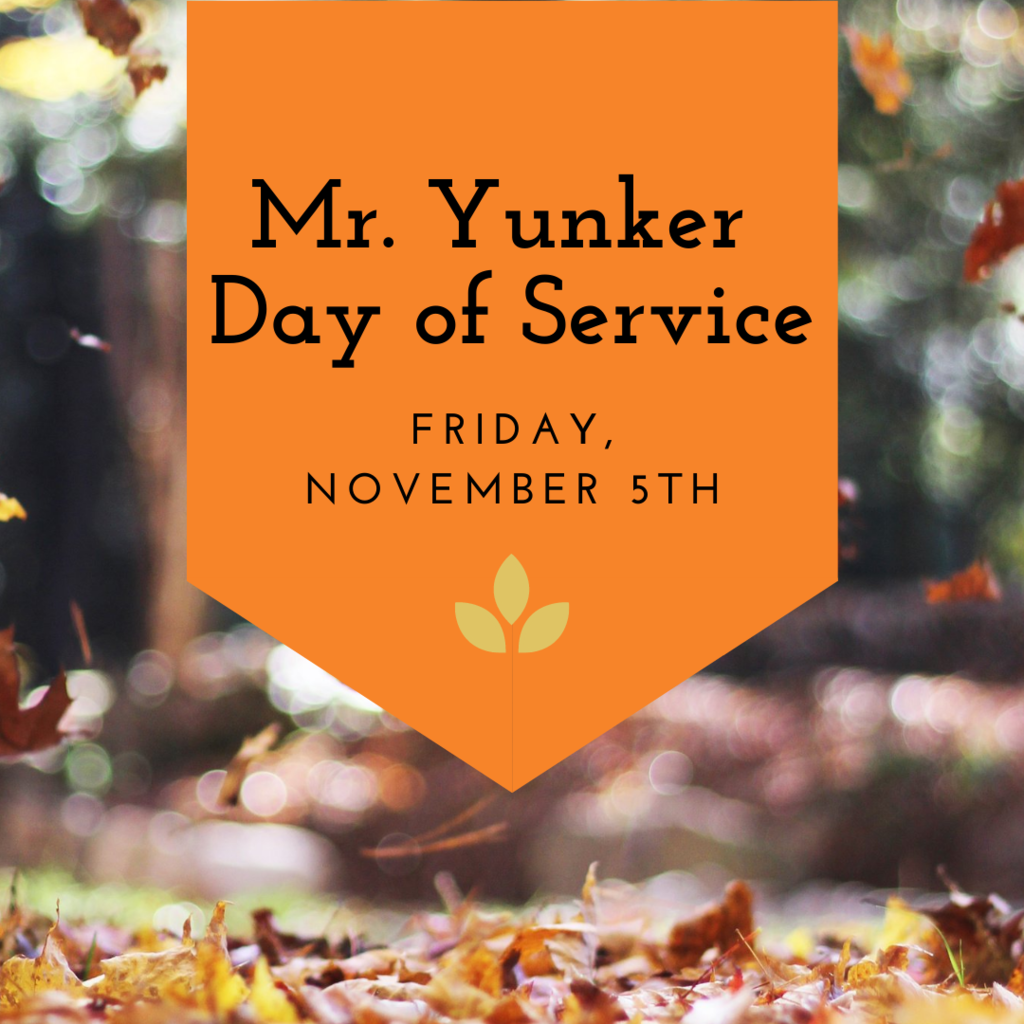 At VB, we are proud of the work our students do on their journey of becoming respectful and responsible individuals. Working together with staff to care for our learning spaces is just one way our students show us how respectful and responsible they can be! #BeABlackKnight