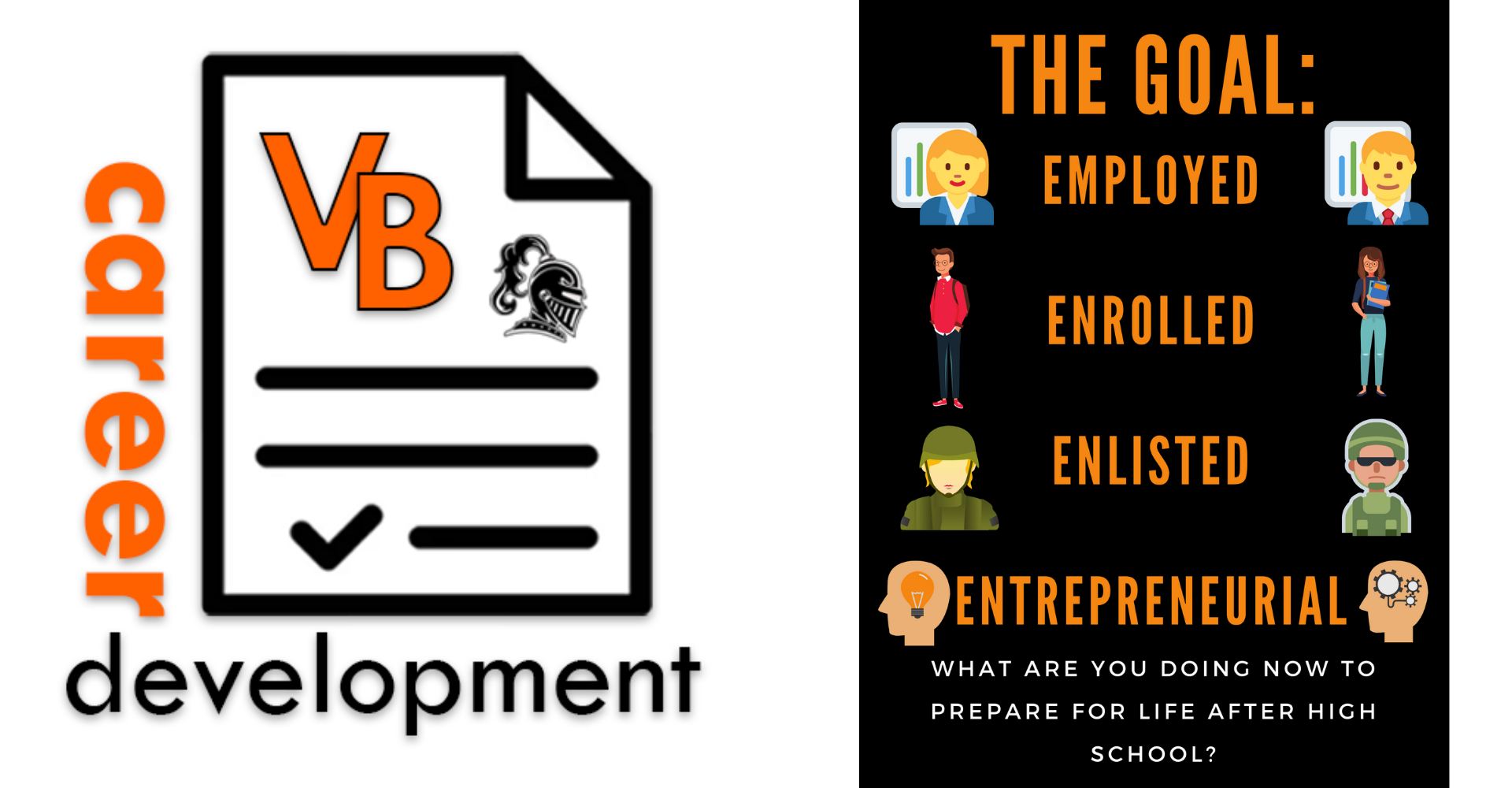 Everyone needs a plan for life after high school, and Mr. Bratt works with students of all ages as a career advisor to help them develop and follow through with plans for their post-high school lives. Use the buttons below to learn more about career possibilities so all students can be employed, enrolled, enlisted, or entrepreneurial when they graduate from VBHS.
Students - CLICK HERE to see the careers of VB graduates and connect with them on LinkedIn to ask questions and learn more about your career choices (available to current students only).
Highlights - LinkedIn Workshop
Wednesday, November 17
Recruiters Julie Switzer and Jen Traxler talked to students about the LinkedIn platform and how businesses use it, and students then had the opportunity to have a profile picture taken, create their own profiles, connect with VB graduates on LinkedIn, and more.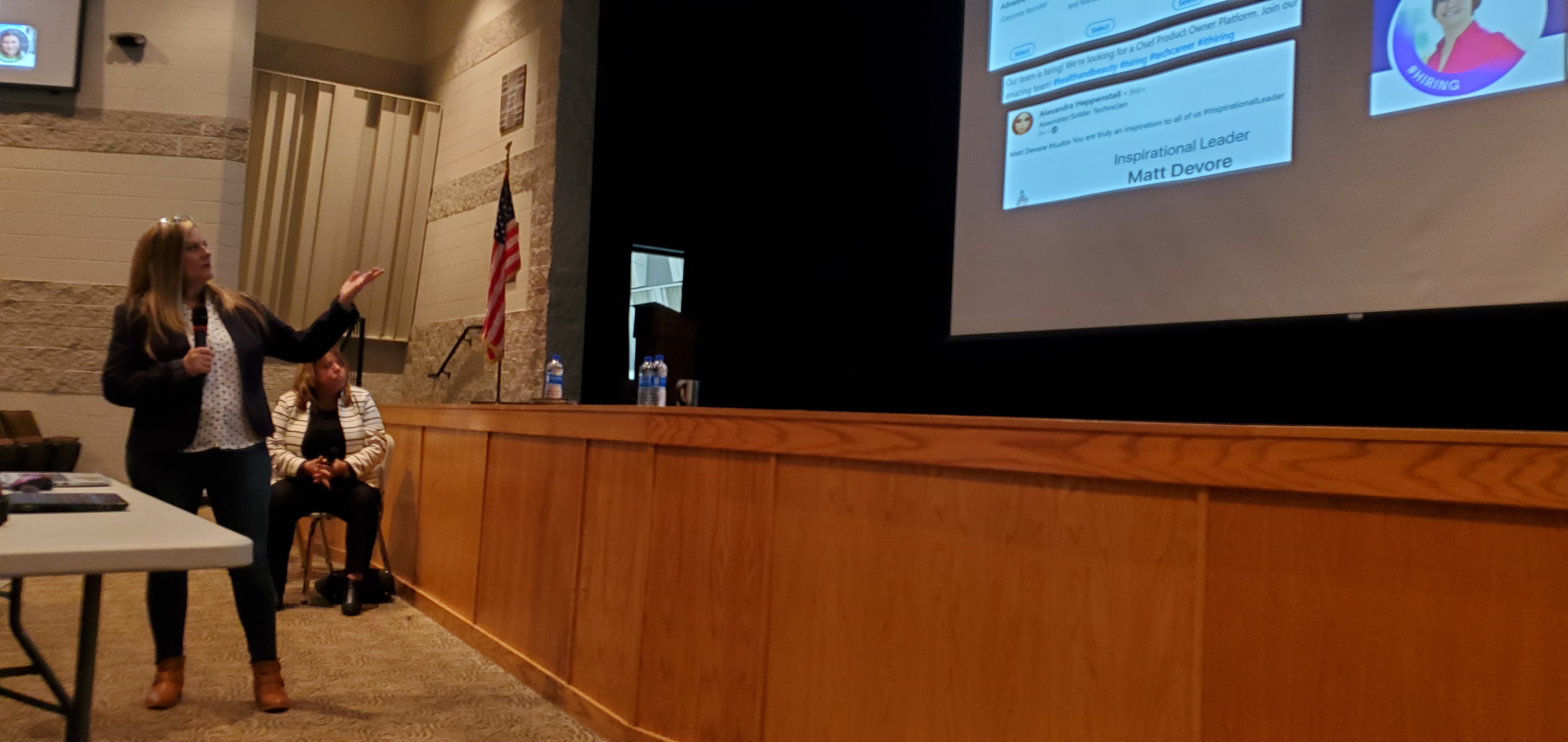 Highlights - Sophomore Shadow Day
Wednesday, November 17
Sophomores selected careers they wanted to shadow based on their interests, skills, and values, which led them to a variety of businesses, organizations, and schools in the area. Sophomores will have a second shadow day Tuesday, March 1, 2022.