News
Levy Informational Meetings will take place in the Van Buren High School Auditorium on the following dates: February 11, 2020 - 5:45 pm February 27, 2020 - 6:30 pm March...
Documents pertaining to our search for Superintendent, including timeline.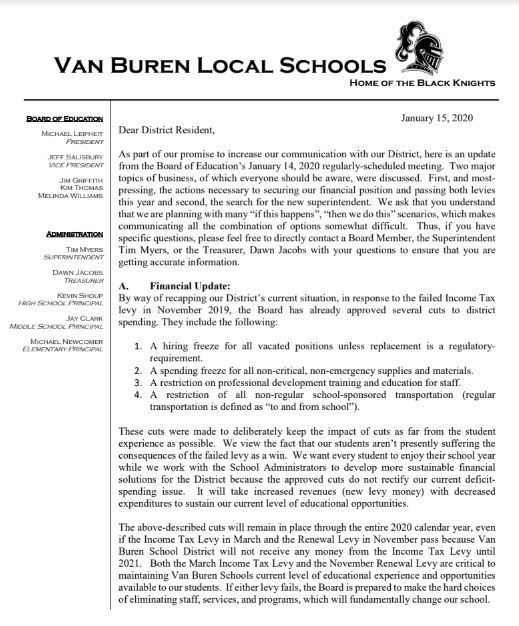 On Tuesday, January 14, 2020, the Board of Education met for their regularly-scheduled meeting. Please follow the link to read the most recent letter from our Board of...
SEE ALL NEWS