Congrats to Lily, Riley, Sophie, Ben, Jonah, & Ben for their Positive Behavior Referrals! #BeABlackKnight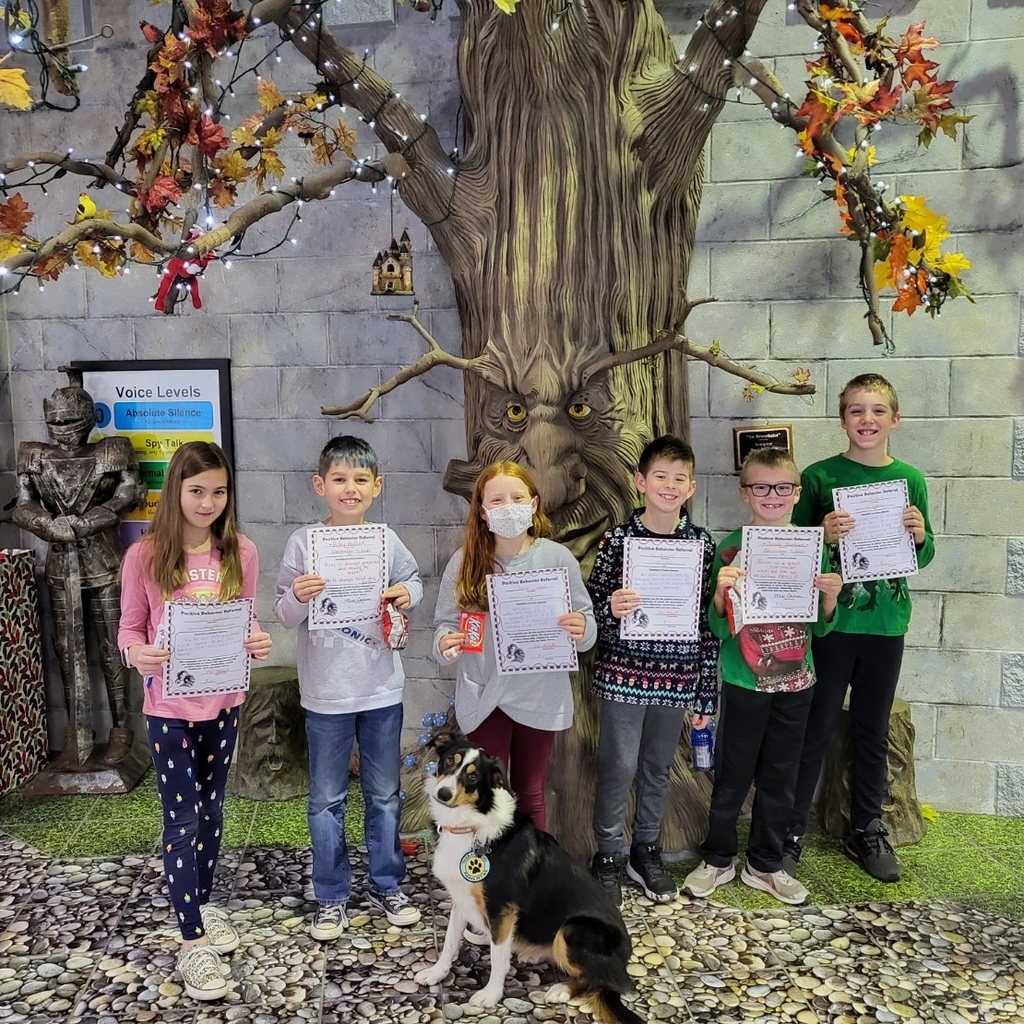 Reminder that our Dec. Stevi B's Night is tomorrow! We are battling against Liberty Benton and want a bigger turnout to keep the trophy in the elementary! All VB students, parents, and staff are welcome! #BeABlackKnight

Van Buren elementary teachers enjoy volunteering for Coats for Christmas! This has become a yearly tradition for the past 15 years. #BeABlackKnight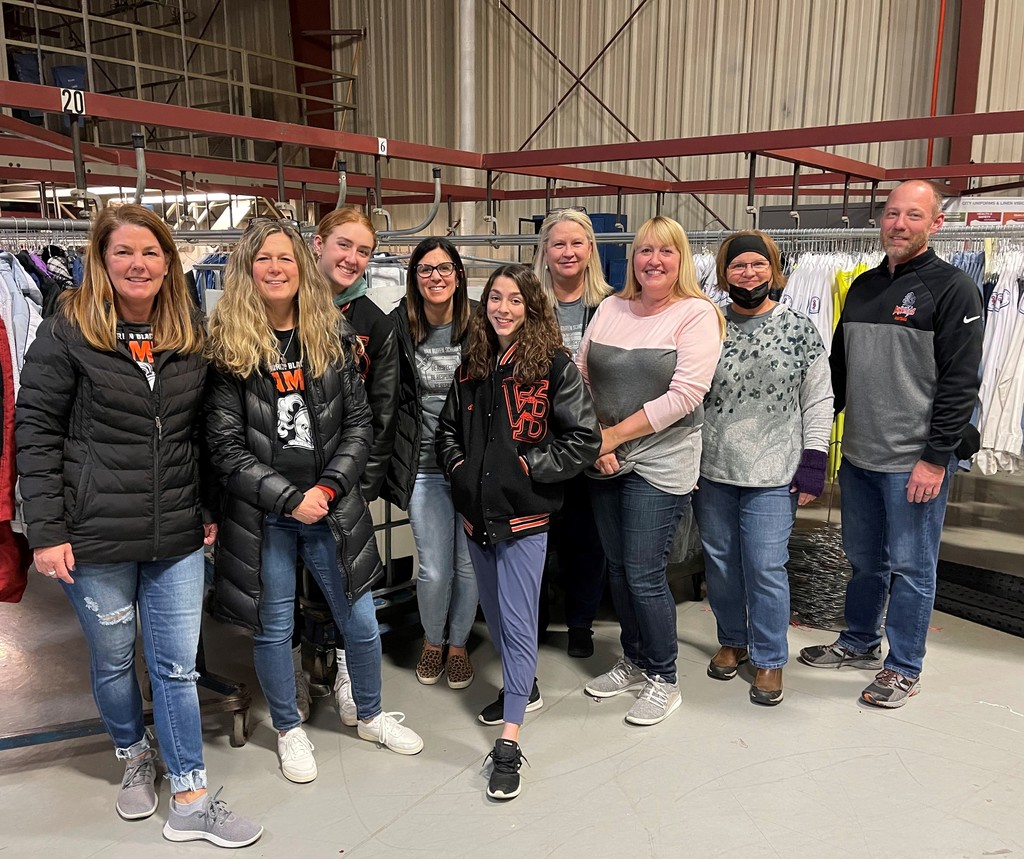 Mr. Beining teaches our elementary students all about STEAM! He loves the design process and watching his students solve problems thought they couldn't. He is very excited that this new course is available for all students to participate in. He says that they use code.org a lot in their class; which is a game-based website that teaches the kids about computer science! #BeABlackKnight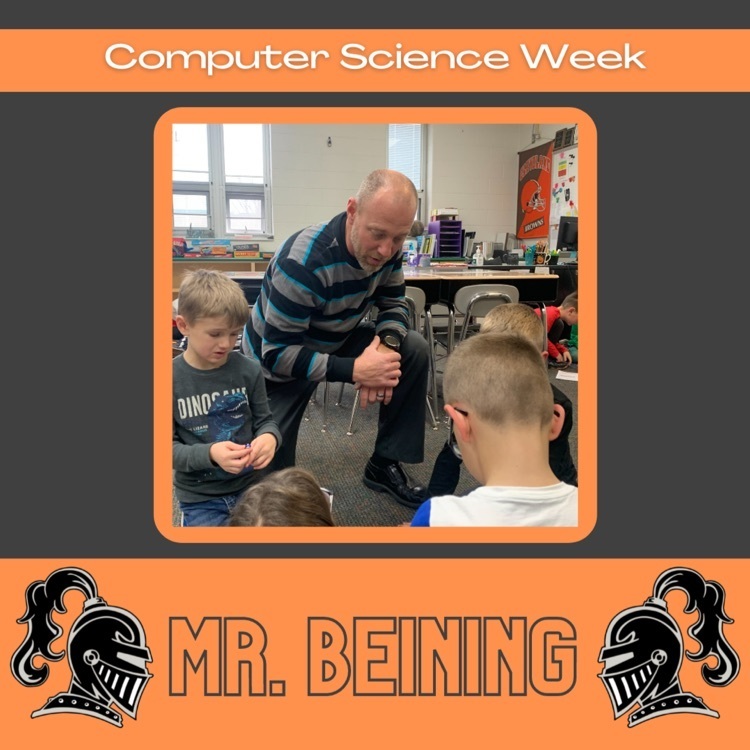 On Tuesdays, we have been introducing you to some of our new VB staff members. This evening, we want to introduce you to our two VB student interns, Rachel & Taylor! Learn more about how Taylor and Rachel assist with communication for our district and learn about the #BeyondVB internship program by watching the video they created! #BeABlackKnight
https://youtu.be/S8RsCn8jKNw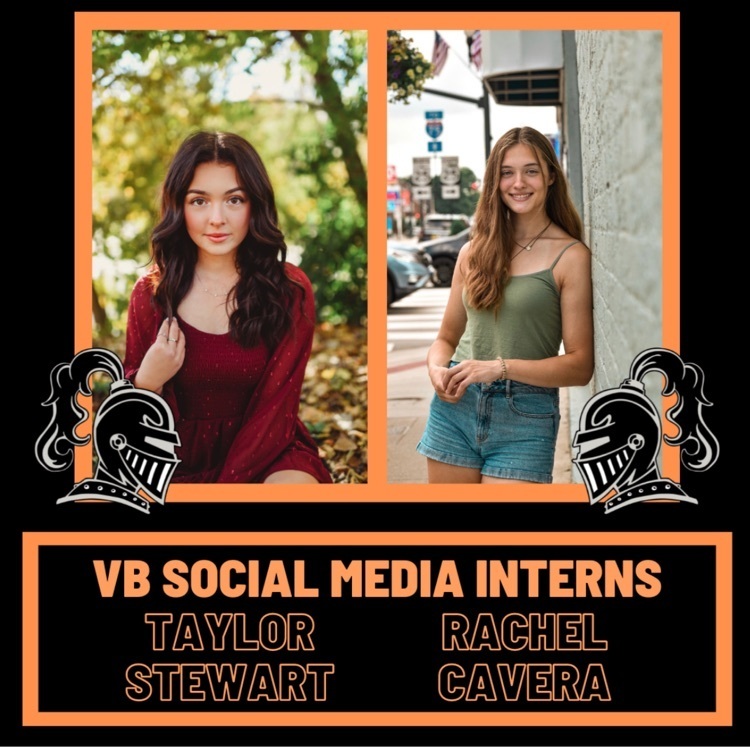 Congrats to Sophia, Hannah, Mariana, Norah, Emma, & Aakriti for their Positive Behavior Referrals! #BeABlackKnight

Parents -- A reminder that we need your help! We are working with the Village of Van Buren to apply for a grant to make school travel safety updates and we need to update our School Travel Plan. Please click on the link to submit your survey by Dec. 10!
https://forms.gle/XzziLEGEnVGaZdYk6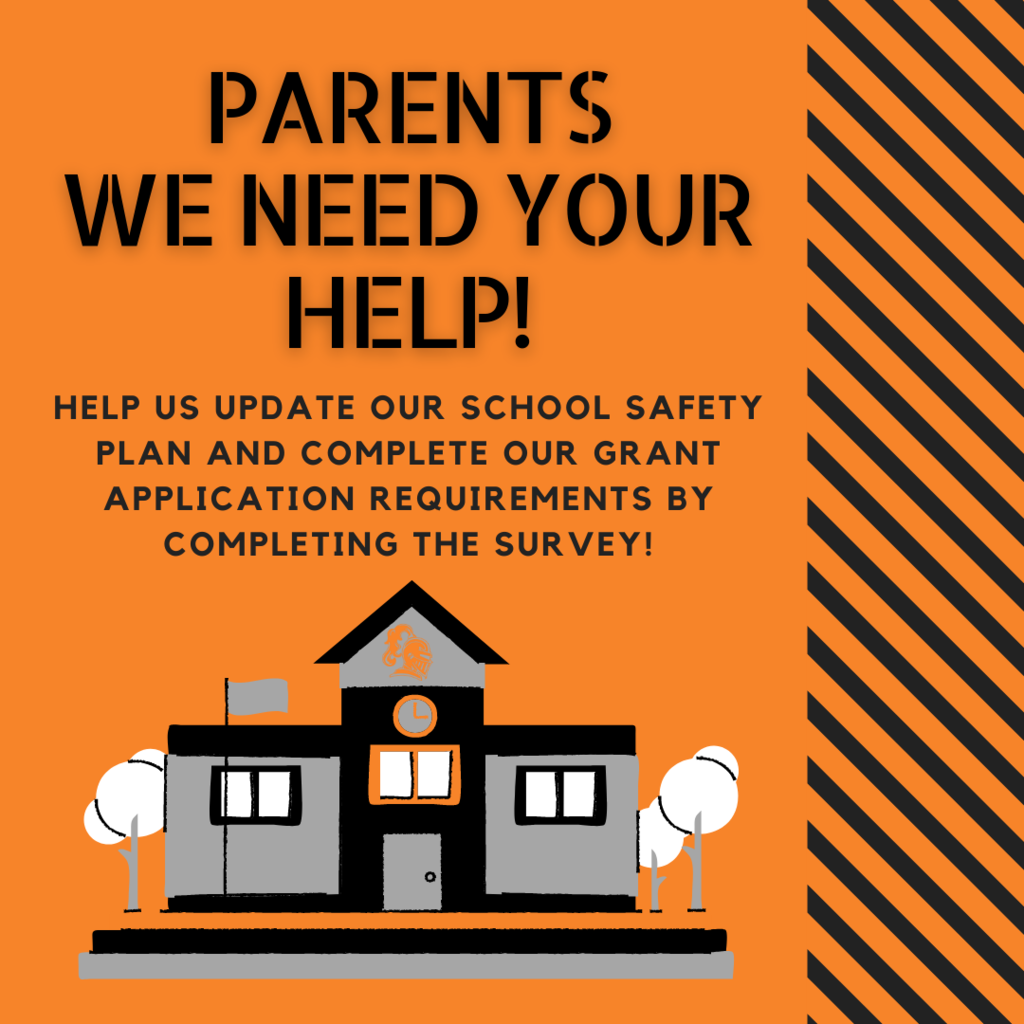 Please give a warm welcome to Miss Mundy, VB's new 2nd and 4th grade MH teacher! She loves the environment and was originally a music teacher before transitioning into special education! She is extremely excited to be a Black Knight! #BeABlackKnight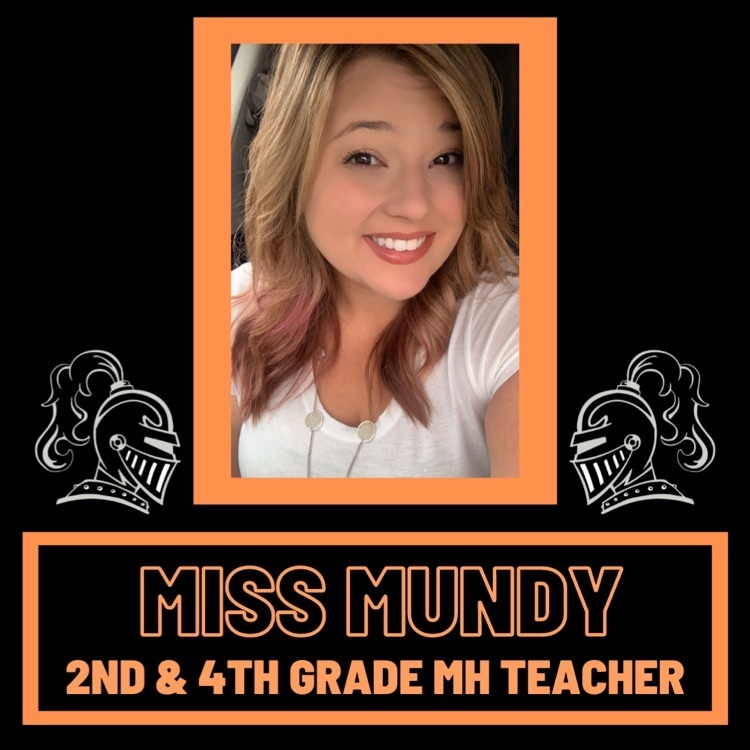 Today we will be featuring our coding teacher, Mr. Kniss! Mr. Kniss teaches an exploratory coding course to our 8th grade students and Coding I and II for the high school. When asked why he loves teaching coding he said that he loves the problem solving part of coding. The problem solving skills you learn can be used in your future. He is very excited to be apart of the early stages of building our cutting edge computer science program! #BeABlackKnight #CSEdWeek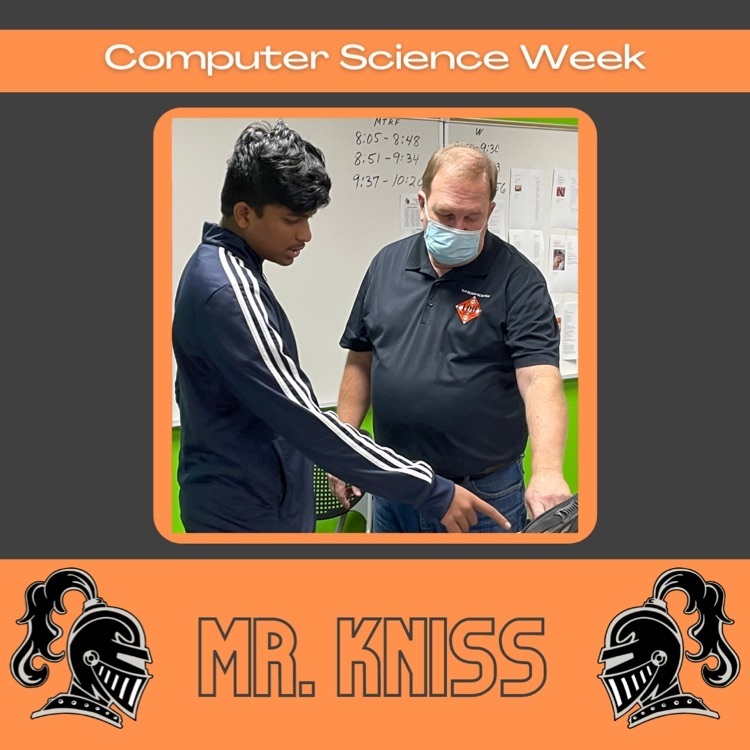 The VBEA will be hosting a Chili Cook-Off on Friday, December 17 from 4:00-6:00 PM in the High School Cafeteria. All proceeds from this event will be used to fund a scholarship for a VB senior who plans to pursue the field of education.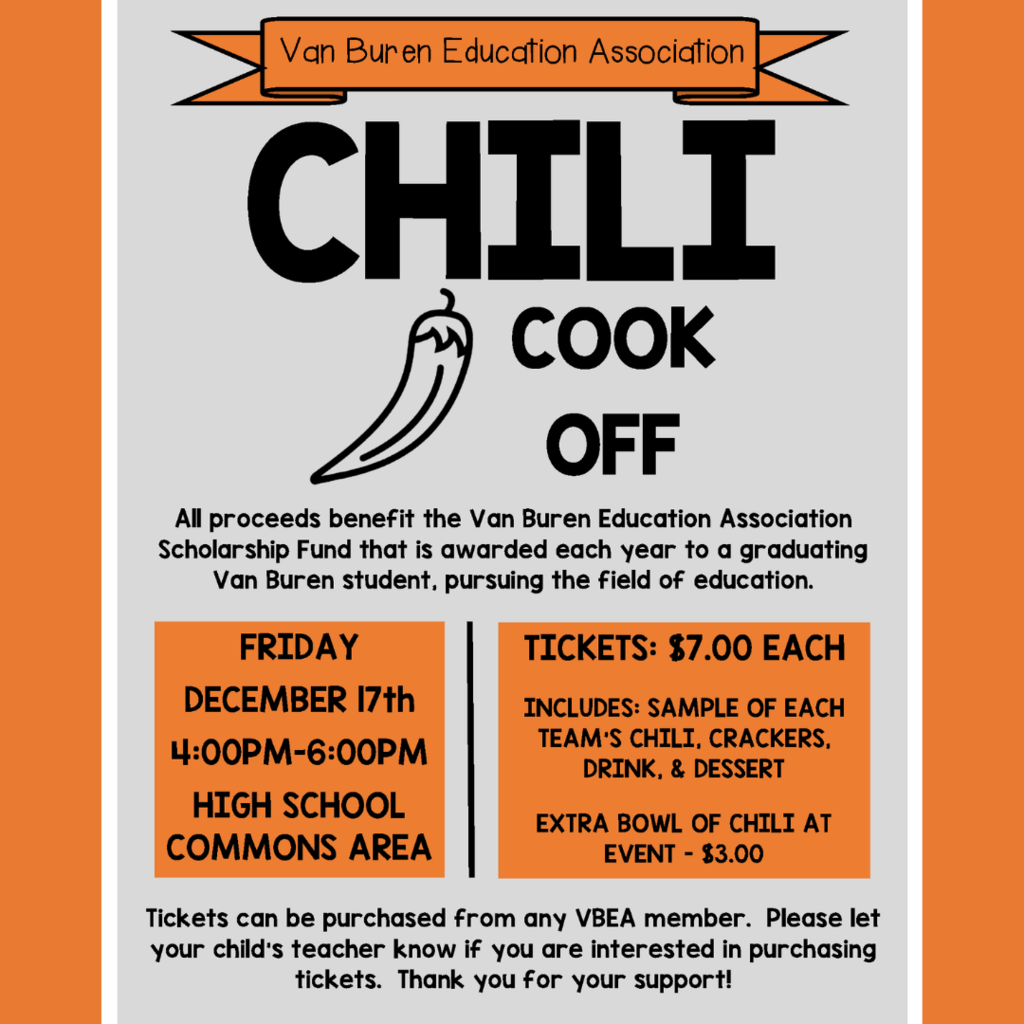 Last week, our middle school students worked to build connections with the residents at Birchaven by making Christmas cards for them! #BeABlackKnight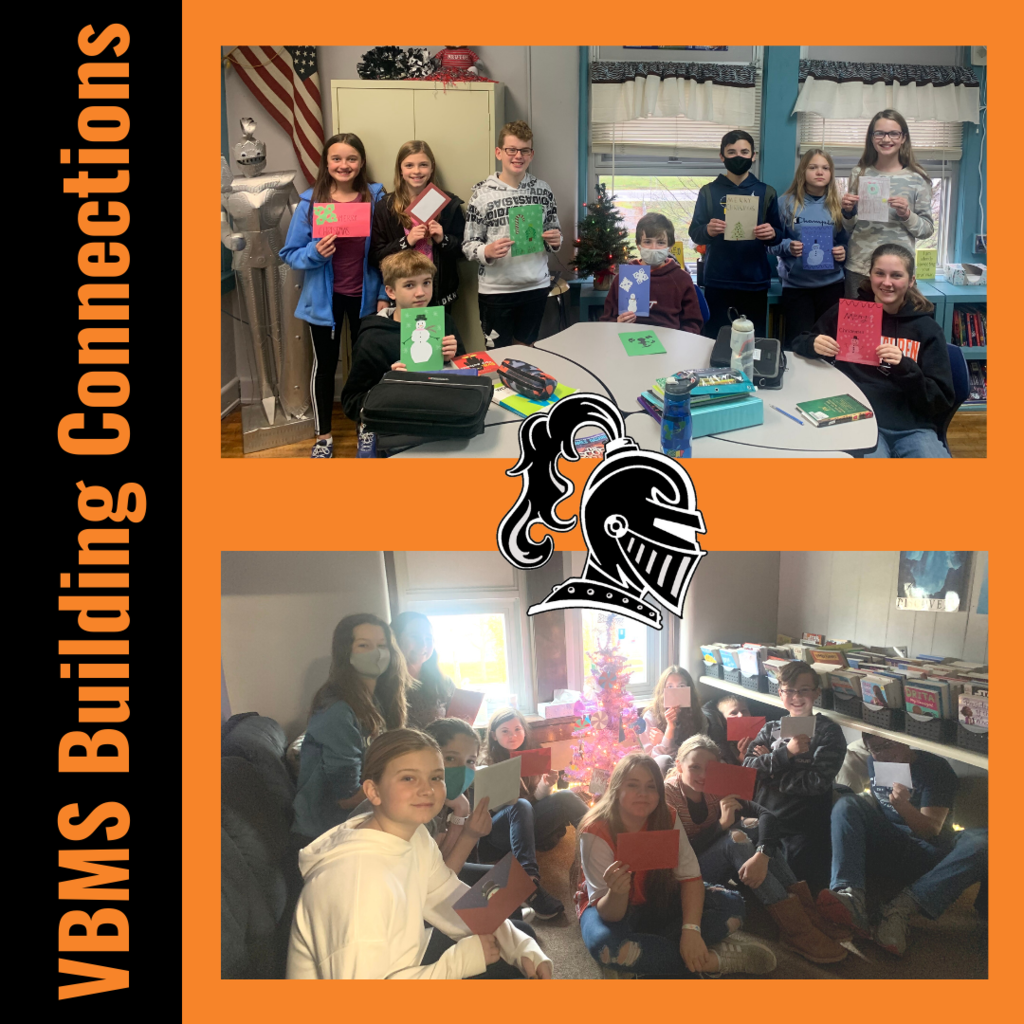 Our fist teacher we will be featuring this week is Mrs. Ohlrich. Mrs. Ohlrich teaches our Vantage class in our elementary. She loves watching the students go through the problem solving process and she loves that it gives the kids a chance to explore real life lessons. Her 5th grade class focuses a lot on coding and creating their own code. She also hosts an after school STEM program for the elementary. #BeABlackKnight #CSEdWeek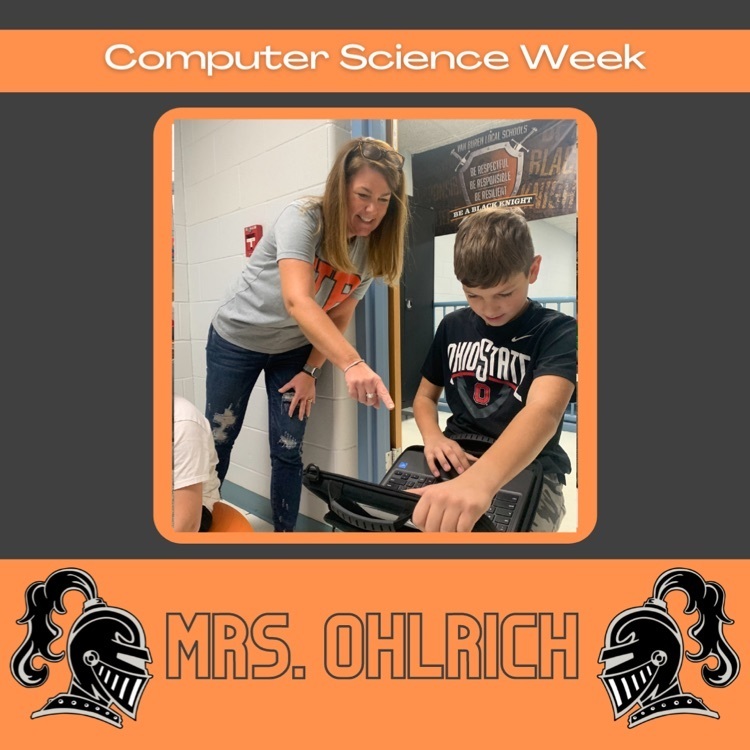 Great way to start Monday...Happy Holidays! #BeABlackKnight
Happy Monday! The Interviewing People Careercast is back this week with the highlights of the interview featuring diesel mechanic Jordan Sattler, a 2005 Van Buren graduate who now works for Tawa Mulch & Landscape Supply. To watch these highlights and other episodes, visit
www.bit.ly/InterviewingPeople
, and enjoy the show!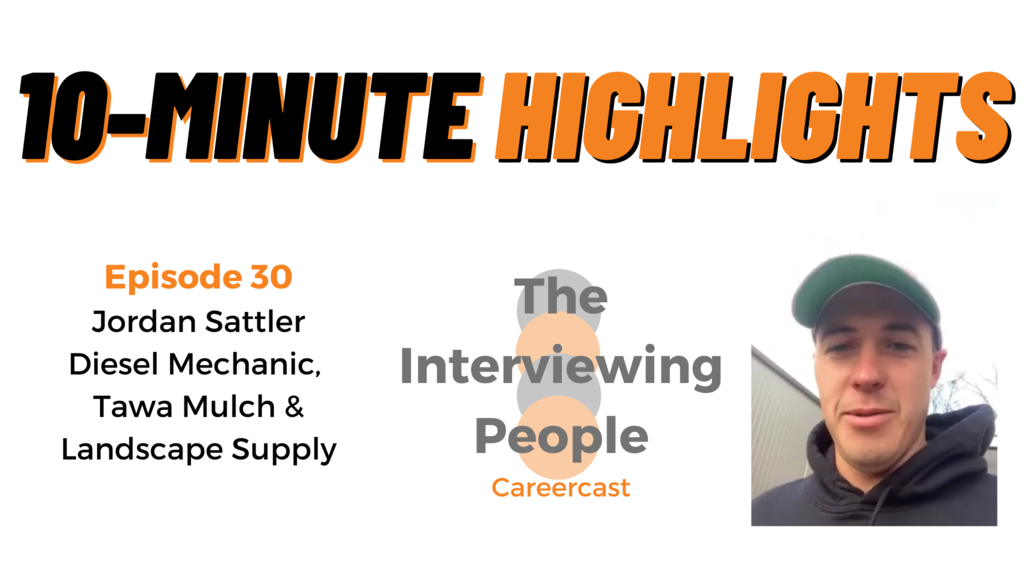 This week is Computer Science Education Week! At Van Buren we offer a wide range of classes that immerse our students into the world of technology based learning. This week we will be featuring teachers and students to tell you all about it! #BeABlackKnight #CSEdWeek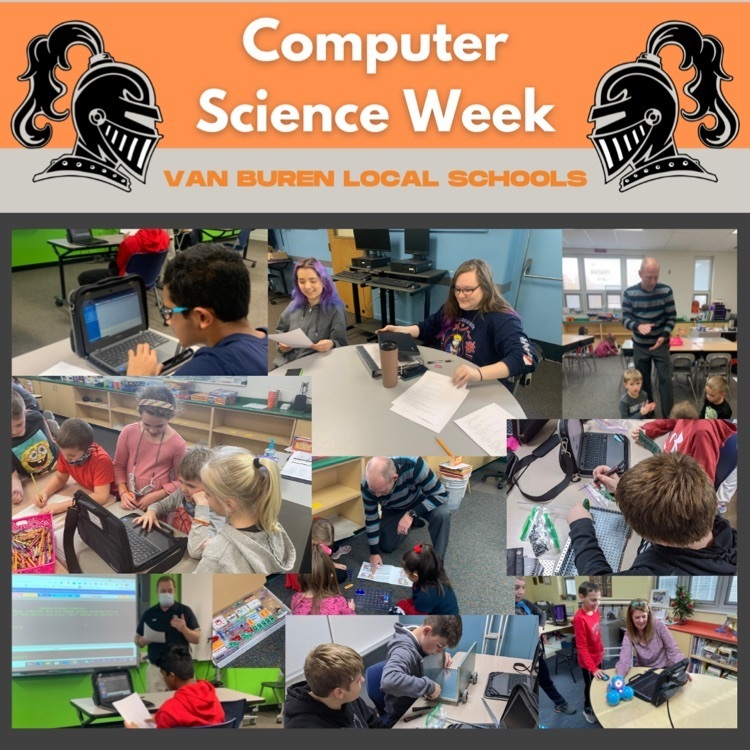 The Findlay-Hancock County Public Library Bookmobile will be at Van Buren on Monday, December 6, from 11:30 A.M. - 12:30 P.M. Middle and high school students can visit the bookmobile during their lunch periods, so if students have a FHCPL card, please be sure they have their cards December 6 so they can check out books. Students can also place holds on books using the FHCPL website (
www.findlaylibrary.org
) and pick those up on the bookmobile as long as they identify the bookmobile as the pick-up location (they still need to have their library cards with them). Students who don't have library cards can visit the library in Findlay (206 Broadway St.) to register for a card. Parents must be present with their children and have two forms of identification (one must be a photo ID).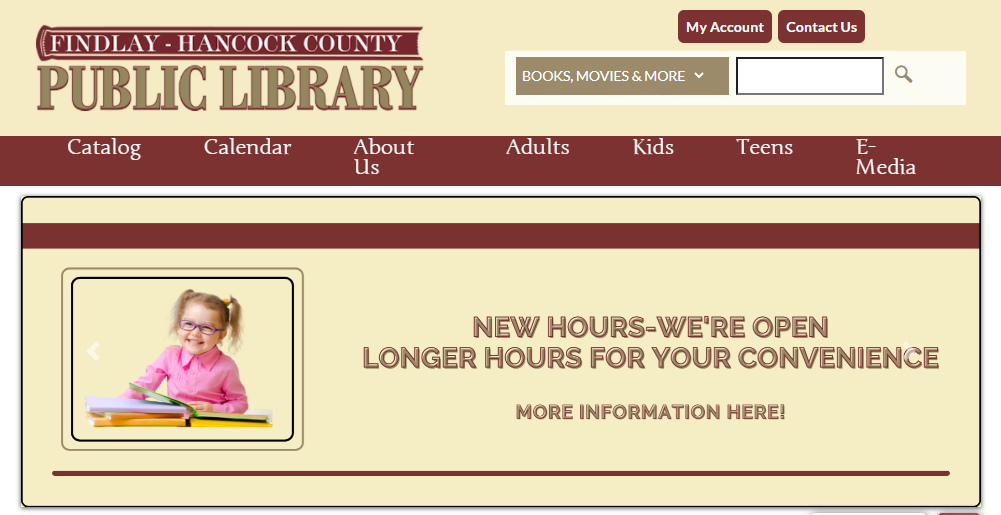 Congrats to Elijah & Laney for their Positive Behavior Referrals! #BeABlackKnight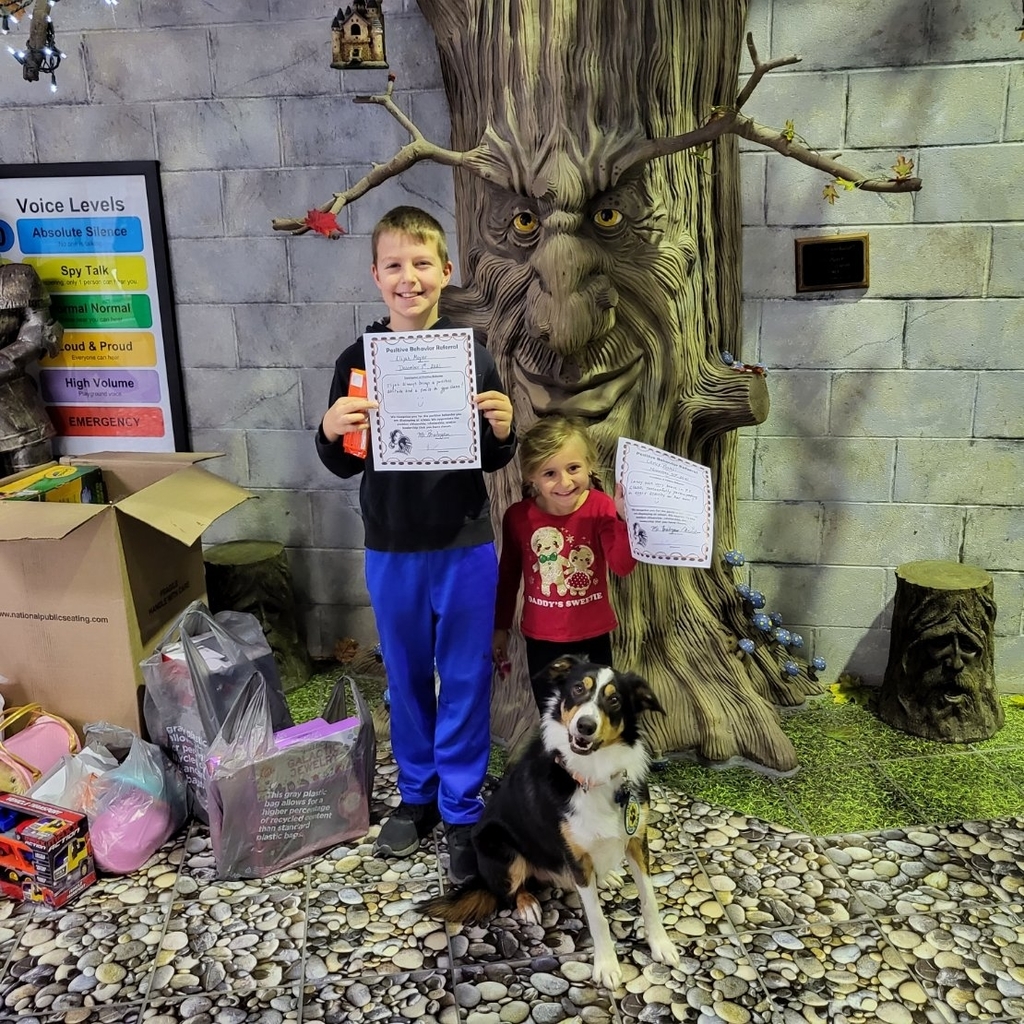 As many of you may have heard, a large amount of Toys for Tots donations were stolen from a storage unit recently, leaving the drive short on donations for this year. To help replenish the donations for local children, the Hancock County Sheriff's Office is helping to collect toys. Our goal at Van Buren is to fill Deputy Crouch's office with toys! If you would like to participate, please send a new, unwrapped toy with your child to school by Friday, Dec. 10. We will have drop off locations for both the middle/high school and elementary school each morning. #BeABlackKnight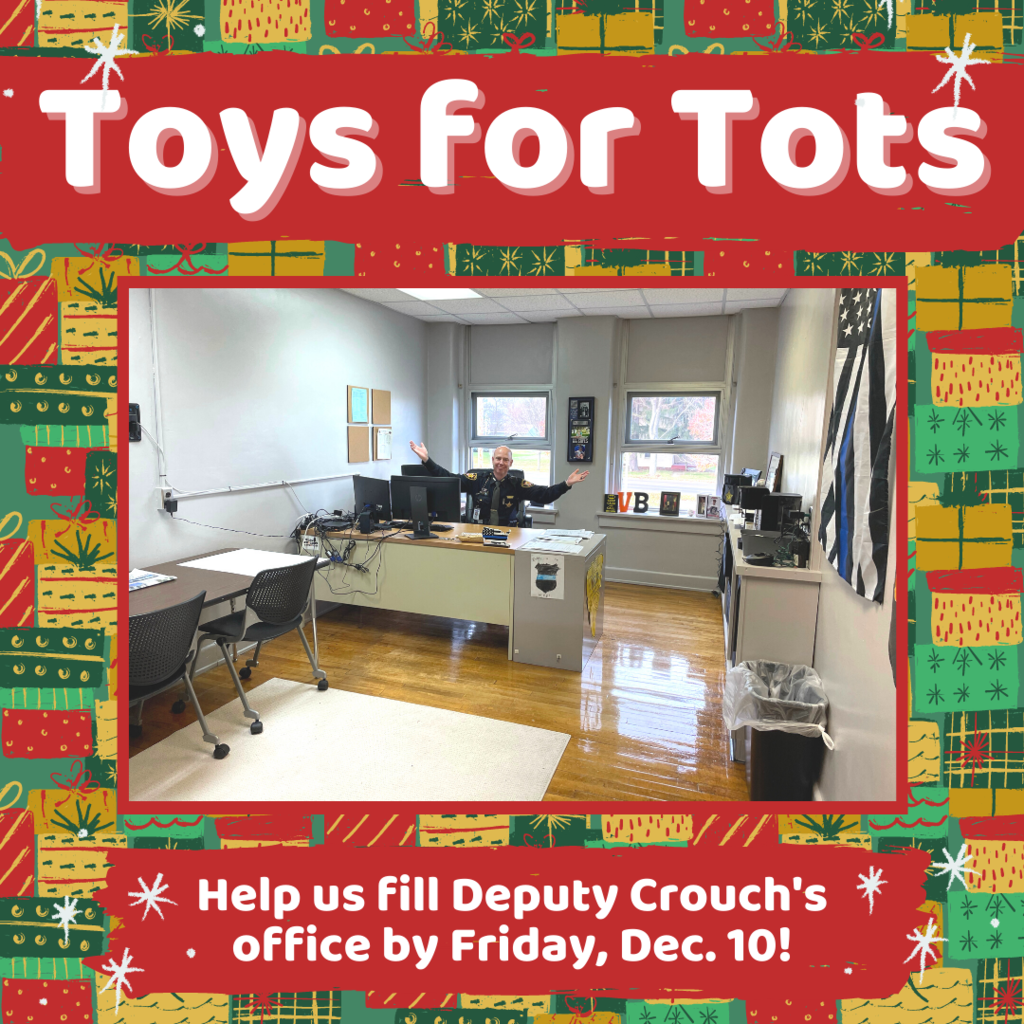 The December edition of The Career Scoop is now available at bit.ly/CareerScoop. This month's edition includes apprenticeship opportunities, information about a gap year, a job opportunity, and more!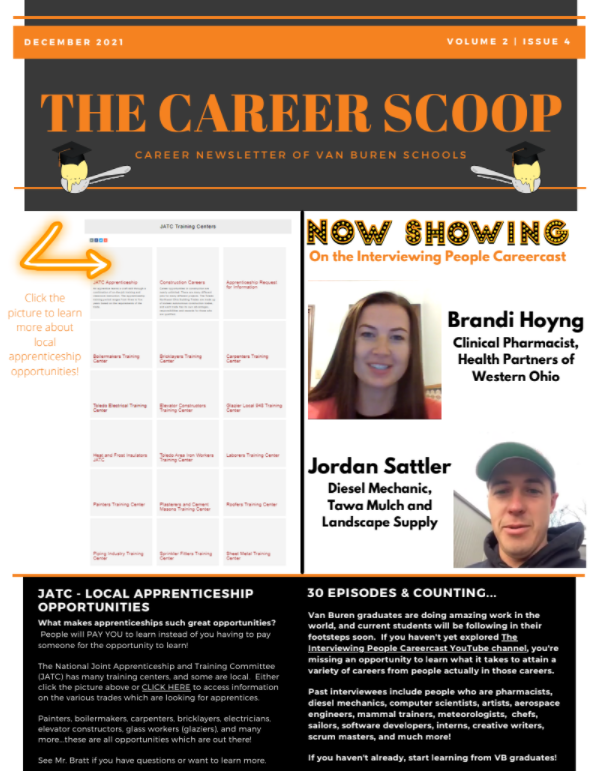 The first 2021 Van Buren wrestling meet is this Saturday, so let's bring it back to 2009! This photo is from the 2009 VB yearbook, let's go Knights! #BeABlackKnight #TBT