No matter how we look at it, many of the major operational discussions of a K-12 school district are based on money.
Money drives:
How many students are in a classroom?
How much time will my student spend on a bus?
How many building upgrades will we see?
How many course offerings are available to my student?
The following illustrations indicate where our funding comes from and where are funding is going in support of the district operations. The graphs illustrate the majority of our funding is provided by local taxes. This is the result of legislative changes of reducing the District State support due to a local strong valuation. The majority of expenses are in support of educational programs – mainly staff and instructional services. This is a classic breakdown of any service industry.
Revenues by Source: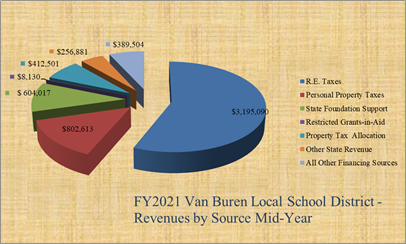 Expenses by Object:

Source: Mid-Year Review Final Figures