The Van Buren 8th grade class is gearing up for their annual "Mr. Yunker Day of Service''. They are planning to rake leaves in the Village on Friday, November 5th. If you would like to have your yard raked, please email Adam Greer at
agreer@vbschools.net
or call the school (419-299-3384) and give them your name and address. Additionally, they are looking for rake donations. If you would like to donate a rake, please also contact Adam Greer or the school.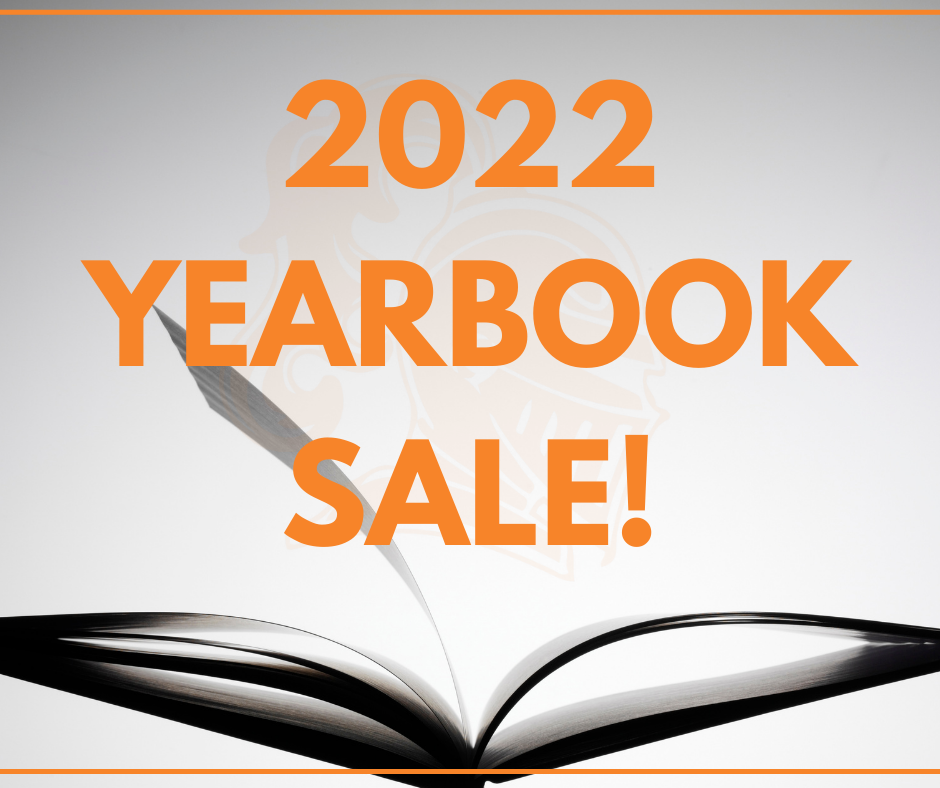 We need your help! Van Buren Middle School is happy to announce their partnership with our local chapter of Project Linus through our Textiles course! The class of 8th grade students will be crafting homemade blankets to donate to this wonderful organization that supports many children in our area, as they work to learn basic sewing techniques. To make this a success… WE NEED FABRIC! Please considering donating to this great cause, as our students work hard to help others. We are specifically looking for fleece fabric in sections that are 35inx35in or greater in size. Donations can be dropped off to the middle school office. Thank you in advance for your support! For more information about this organization, please visit
https://www.projectlinus.org/
#BeABlackKnight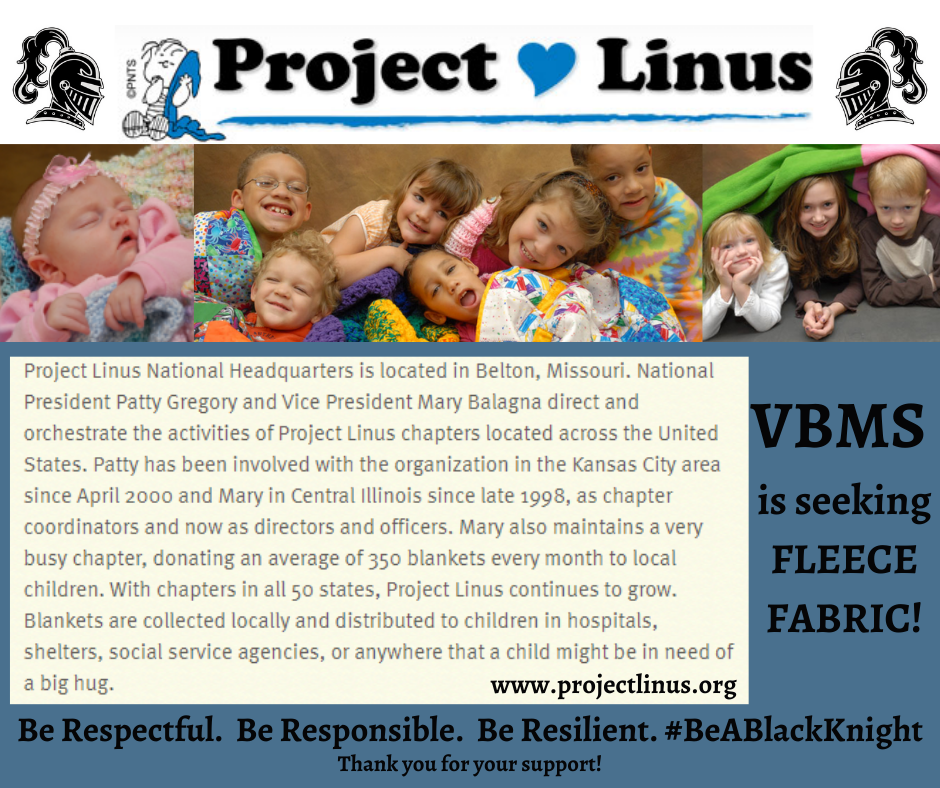 It's been far too long since we have been able to have an in person pep rally! On Friday afternoon, we had a beautiful day to bring our staff and students together to build some school spirit! #BeABlackKnight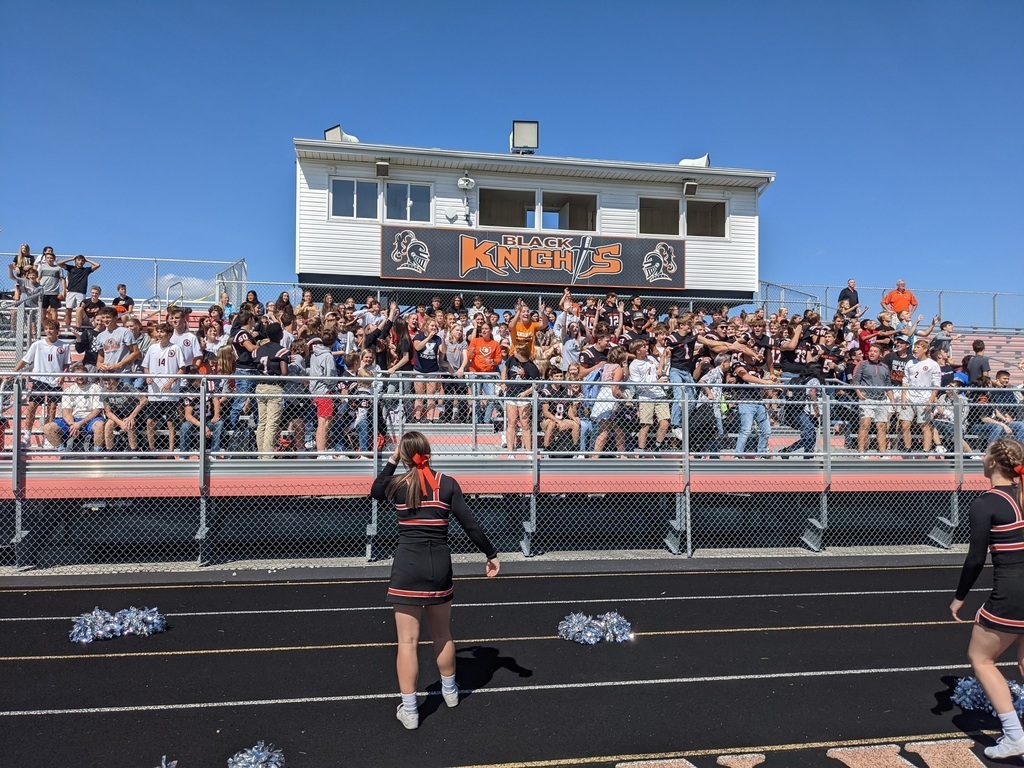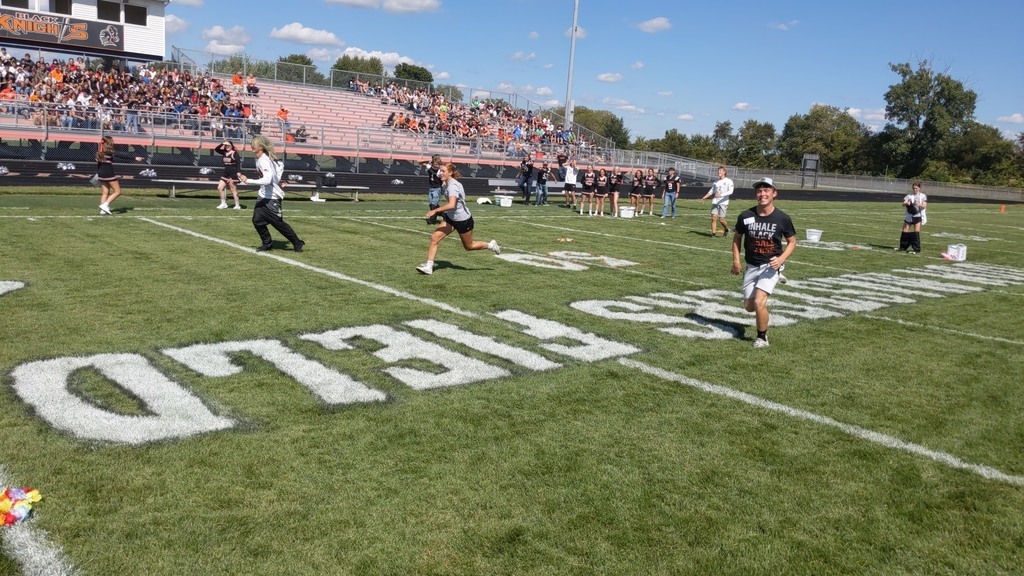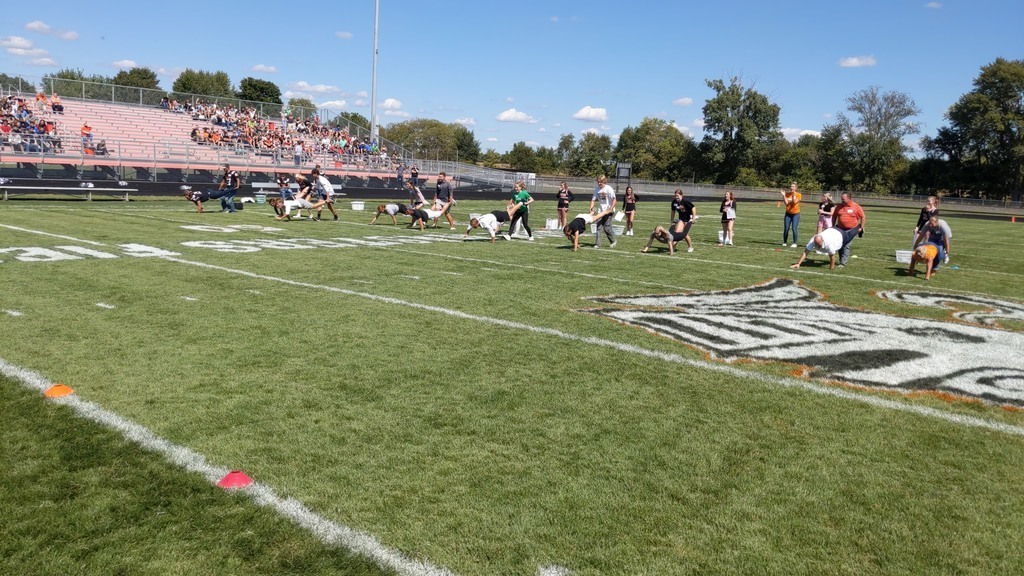 As high school and middle school students entered the building for the first day of school on Tuesday, they were able to enjoy the newly renovated high school/middle school cafeteria, or what we are now calling the Van Buren Commons! #BeABlackKnight
https://youtu.be/NGZeRcAdai8

Yesterday our middle school staff shared a very important message with our students as they welcomed them back for the 2021-22 school year! Check out their video here:
https://bit.ly/VBMS2021
#BeABlackKnight

The text messaging platform our district has used in the past (Ohio Alerts) has been discontinued. Please sign up here to continue receiving alerts for school delays, closings, emergency information, and updates!
https://forms.gle/kMUaH3r1pi75anyG6
PARENTS - As long as your contact information has been updated in FinalForms, your information has already been entered in our system. Please do not complete the form. Instead, please make sure all forms in FinalForms are up-to-date. If you have questions regarding communication, please contact Cassie Schaffer at
cschaffer@vbschools.net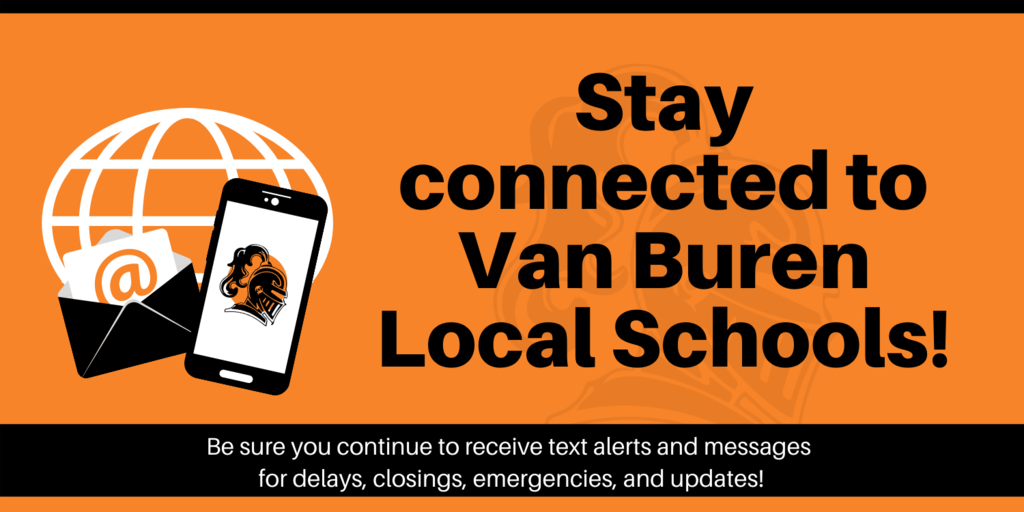 The Career Scoop, the career newsletter of Van Buren Schools, is back with more information about what Van Buren graduates are doing, what opportunities there are for current students, and much more. To read both the current and past editions, please visit bit.ly/CareerScoop.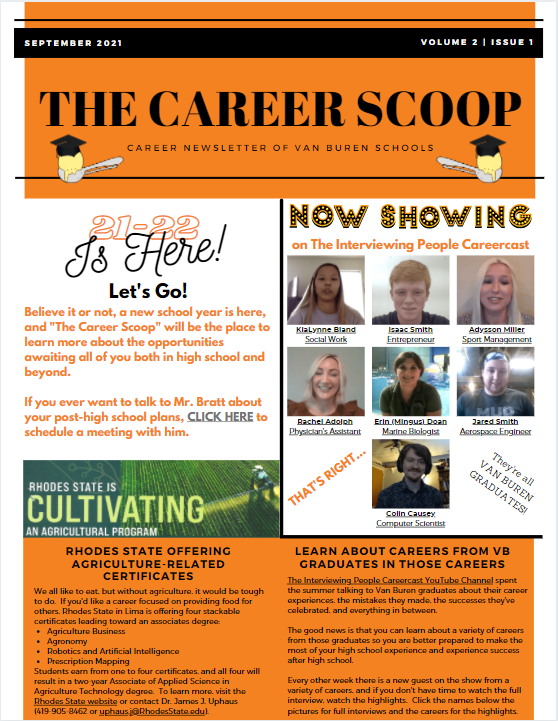 We have many students involved in various activities and showing at the Hancock County Fair this weekend. Please come out and show your support! While in attendance, please consider supporting our Van Buren Music Boosters by stopping by their tent and purchasing a tasty treat!
A big BLACK KNIGHT WELCOME to our new VBMS principal, Mrs. Barrett!!! Welcome to the #VB1Team! #BeABlackKnight
We celebrated the Class of 2025 at today's Moving Up! Good luck in high school!!! #BeABlackKnight #VB1team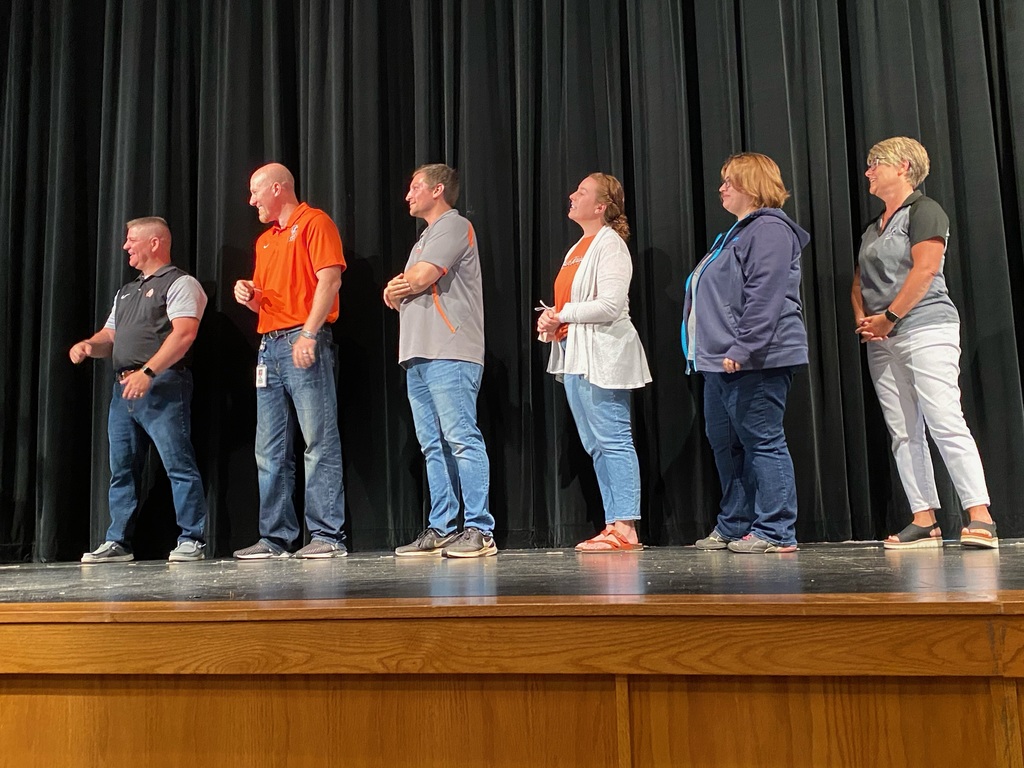 We enjoyed the 16th annual VBMS talent show today. Great job all performers!!! Look for a video link soon. #VB1team #BeABlackKnight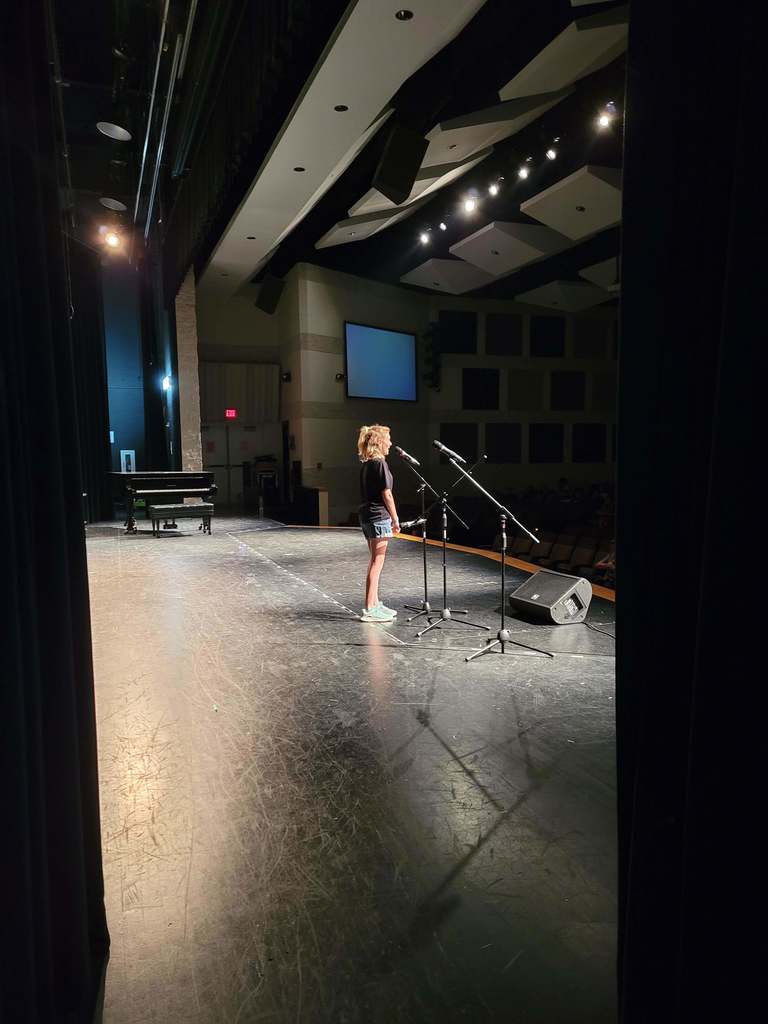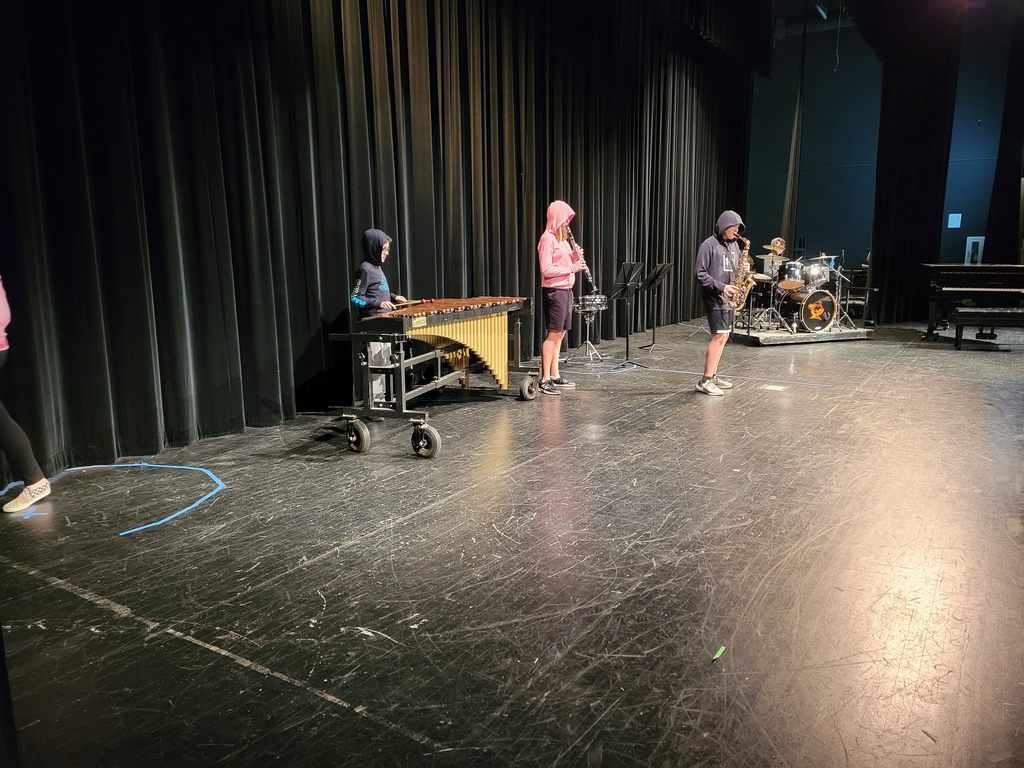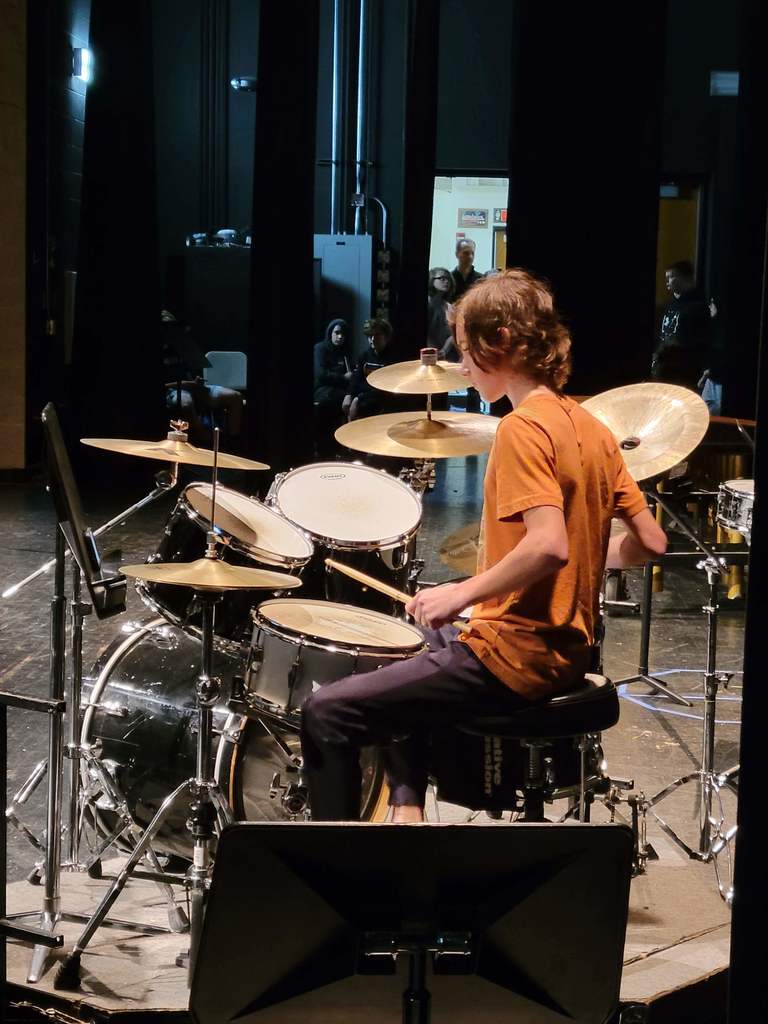 Congratulations Dirty Dodgers on your victory in the middle school division at tonight's Jennifer Masters scholarship dodgeball tournament!!! #BeABlackKnight #VB1Team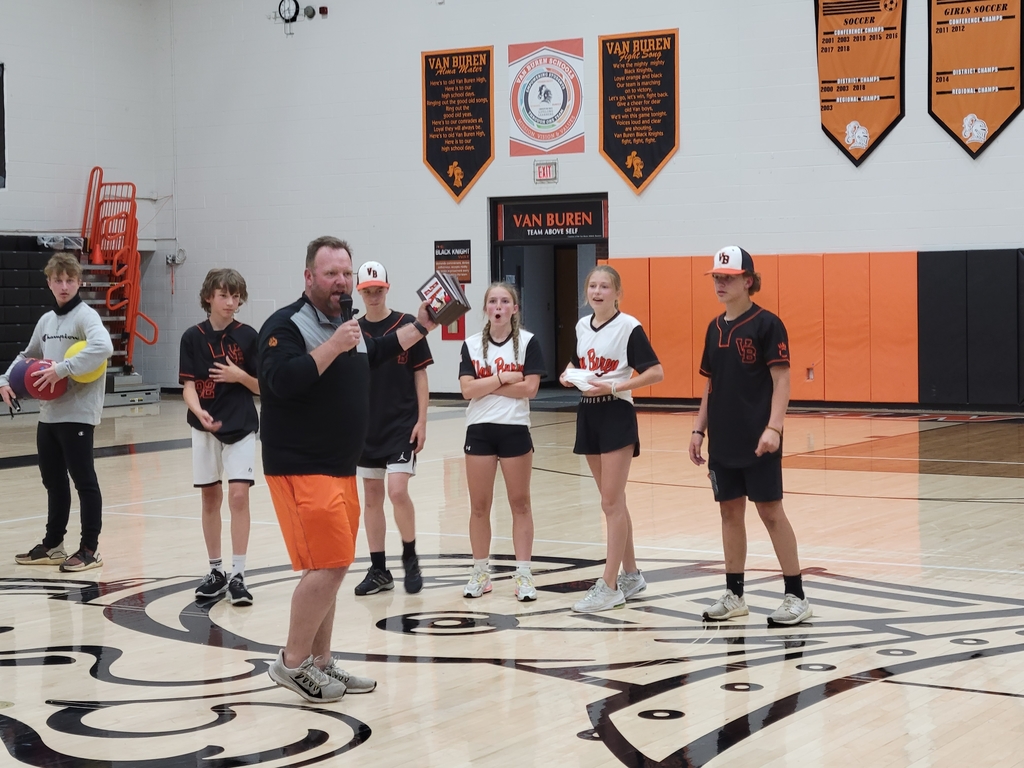 Excellent concert tonight 7th and 8th grade student-musicians!!! #VB1Team #BeABlackKnight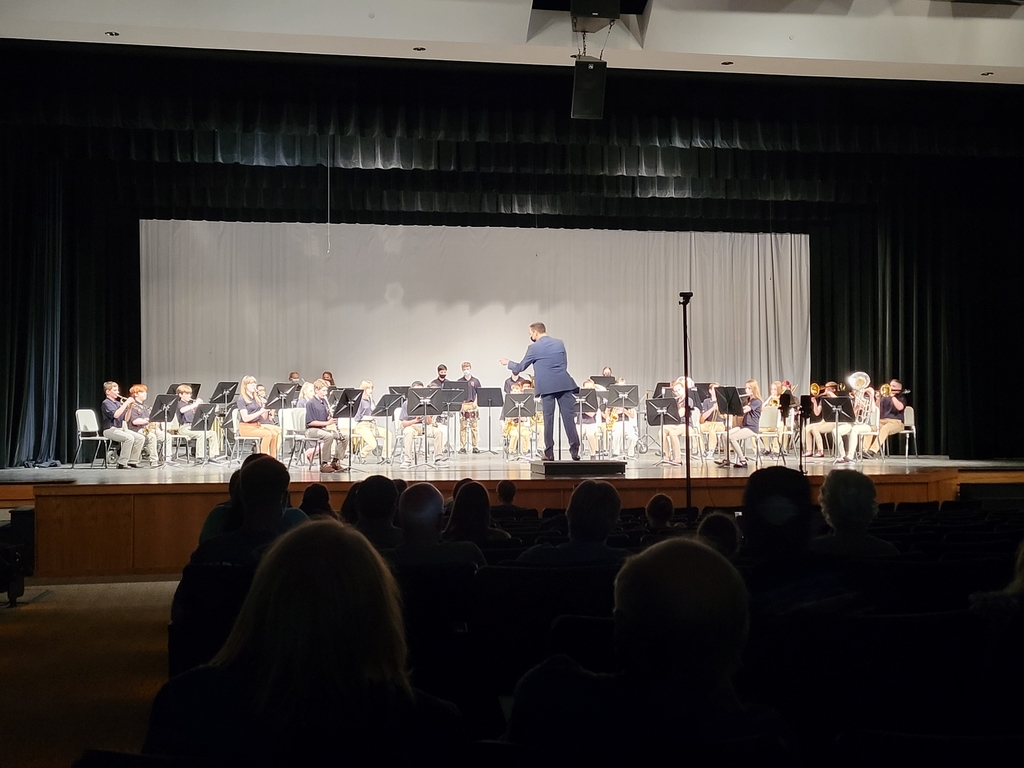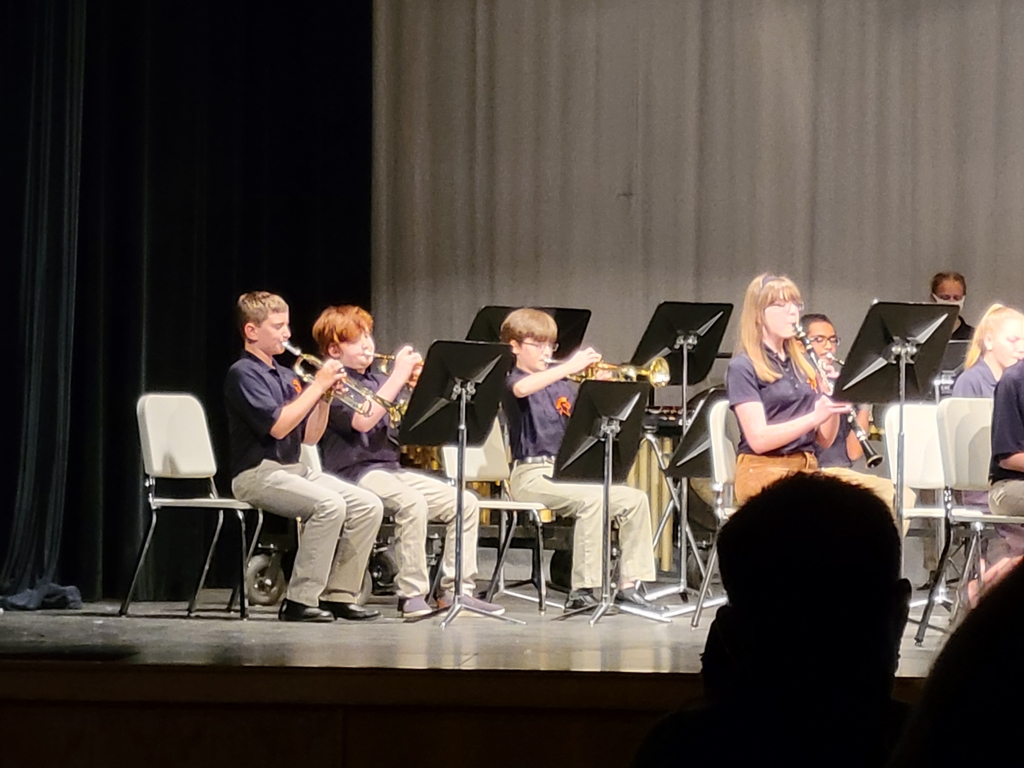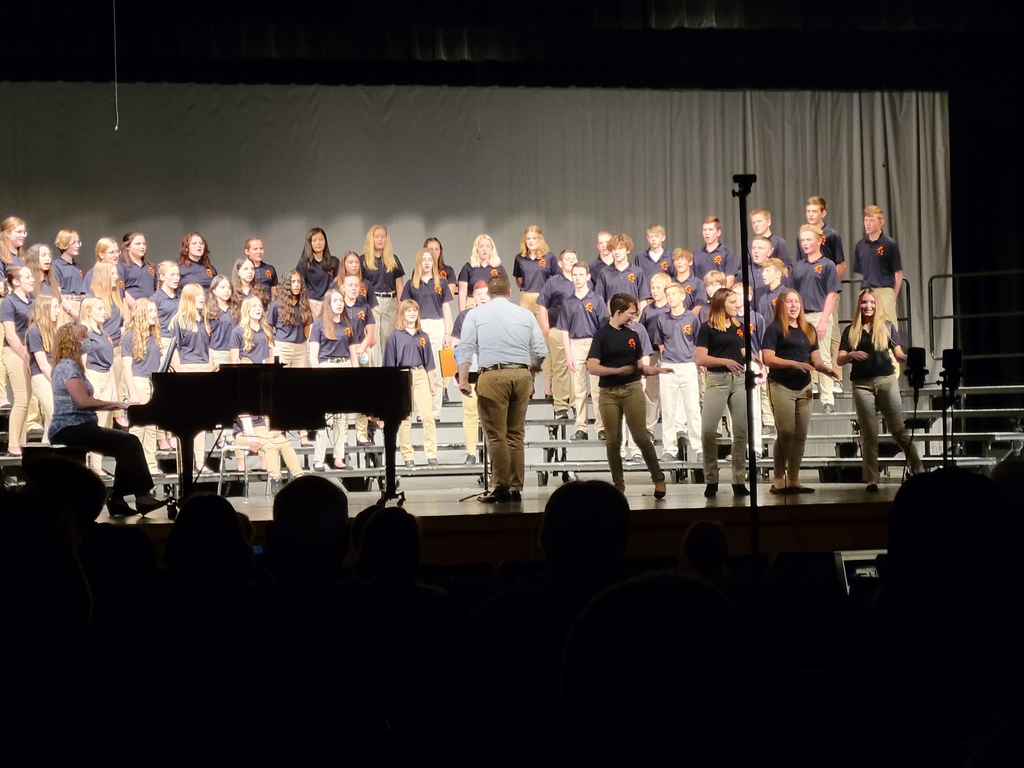 What better way to study probability than to design a game, then calculate it? #VB1Team #BeABlackKnight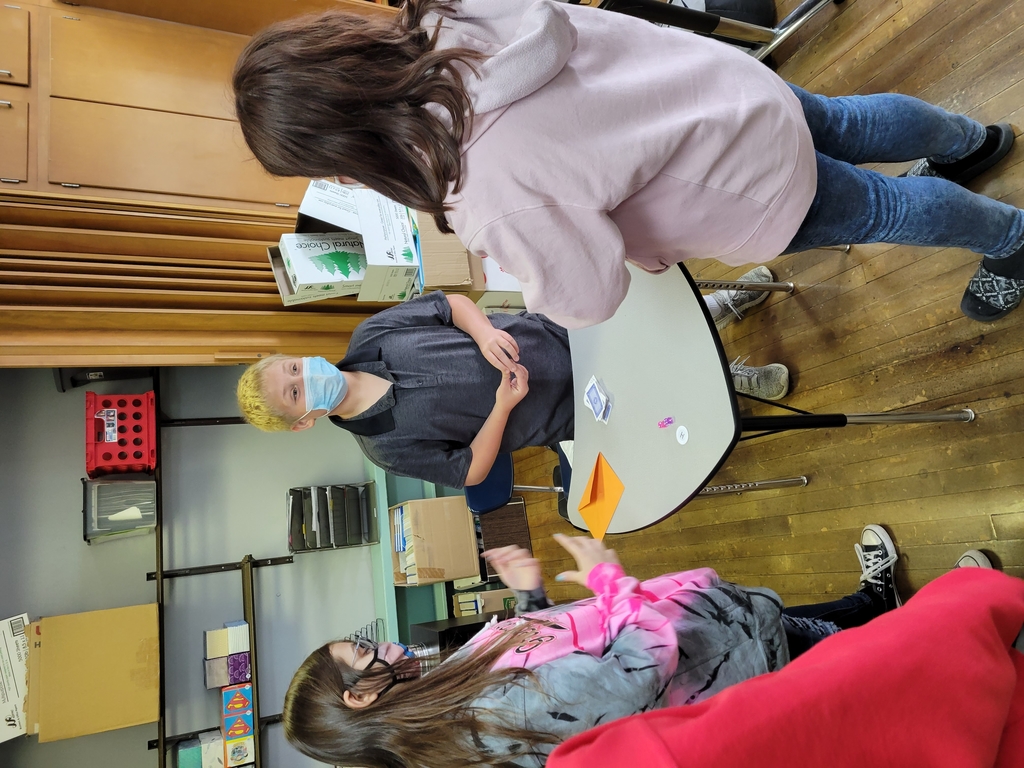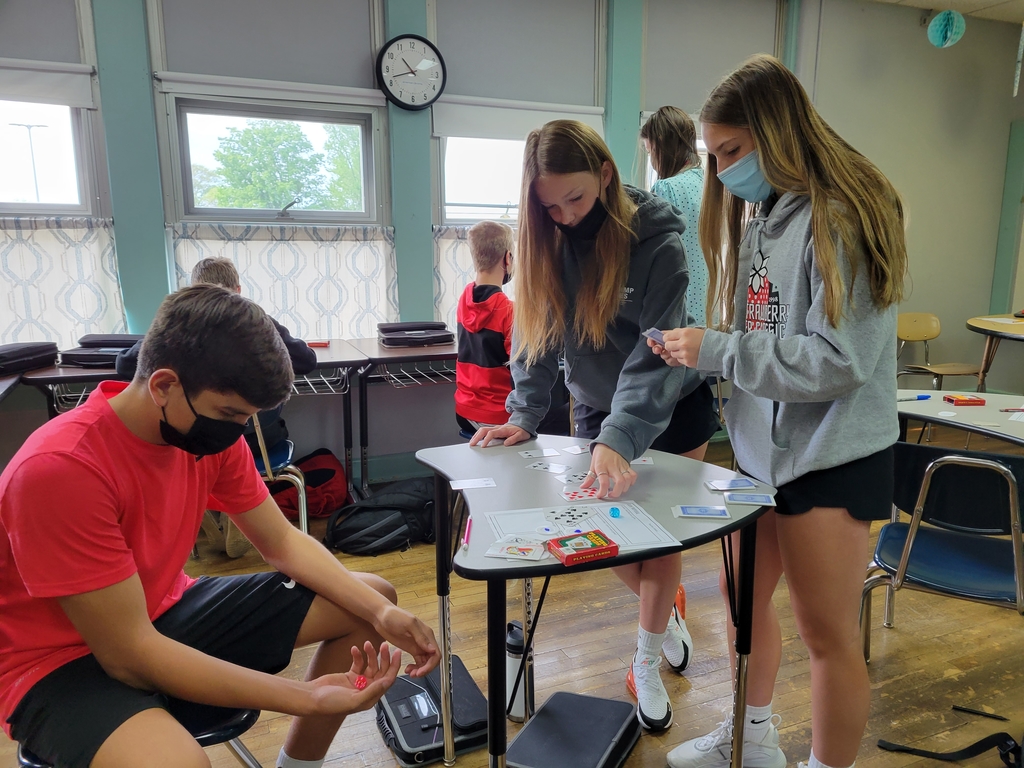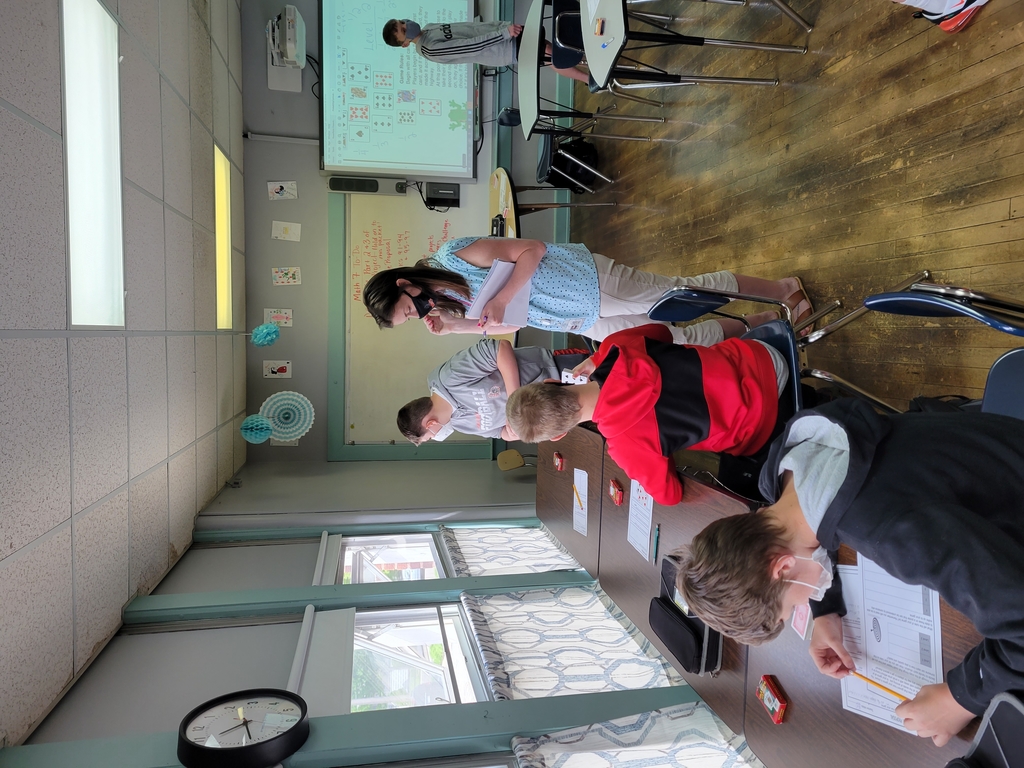 Come check out what Middle School Cheer is all about!!! When:  May 19th and 20th 5:00-7:30pm a MS cheer clinic will be held in the High School gym  Who:  Any incoming 7th and 8th graders who are interested in supporting the Middle School football and basketball teams What:  Varsity Coach Lydia Brown has supplied videos of the cheers we will be learning (look up Camrie Roberts on YouTube and go to videos). These cheers will be taught on Wednesday and Thursday At 7pm on Thursday, May 20th, a "performance" will be done for parents of what was learned.  Following that performance, there will be a short meeting about how Middle Cheer works and the costs of the program. 
Current 5th graders... a reminder that our Welcome to VBMS family meeting is Tuesday 5/18 at 6pm in the auditorium. We are planning on a 30-45 minute meeting. #VB1team #BeABlackKnight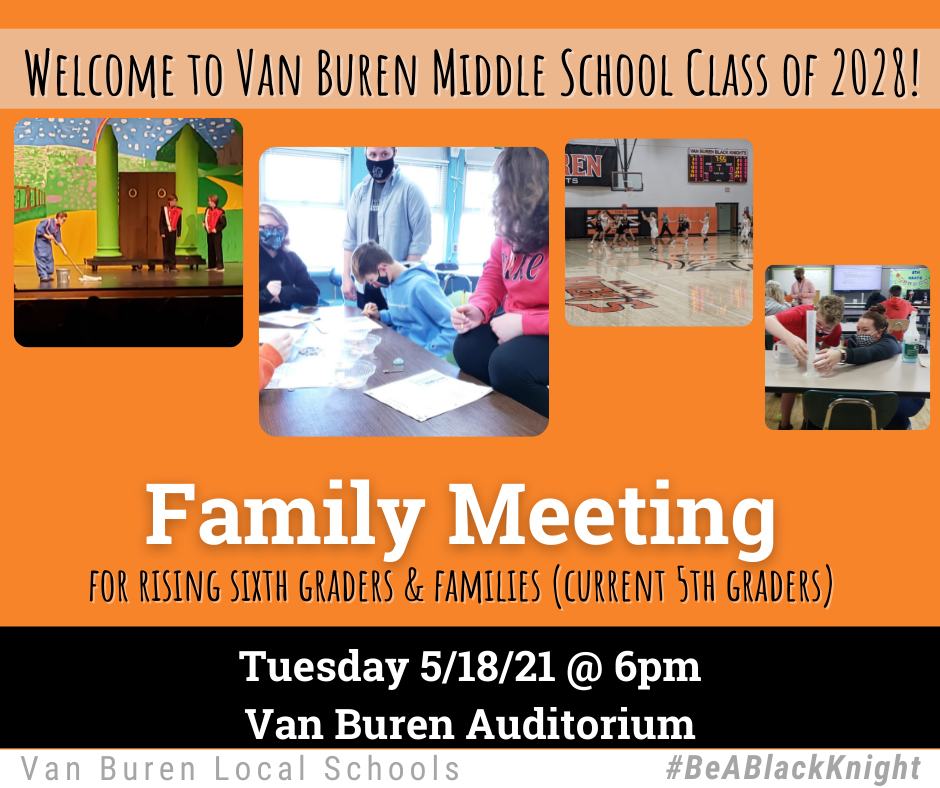 Best of luck to Maddie, who will compete in the Power of the Pen state tournament this weekend!!! You've got this! #VB1team #BeABlackKnight