VBHS Class of 22 Sr Class Trip - Save the Date! #VBChi22 #BeABlackKnight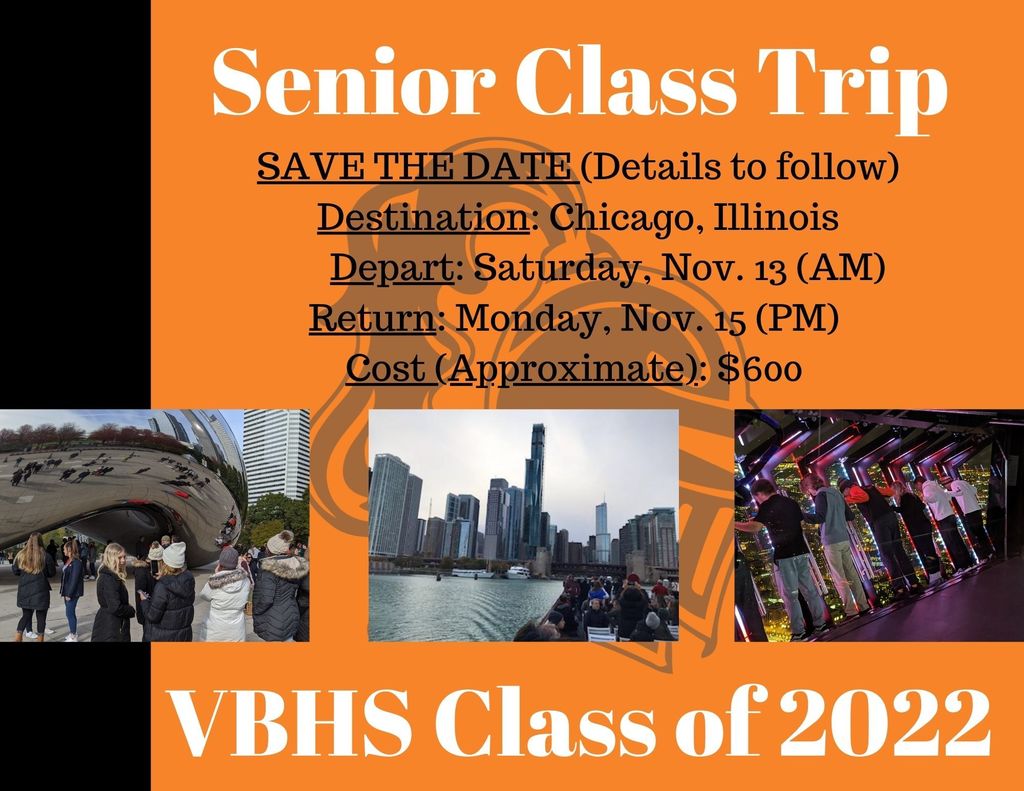 Join our TEAM! #BeABlackKnight

JOIN OUR TEAM!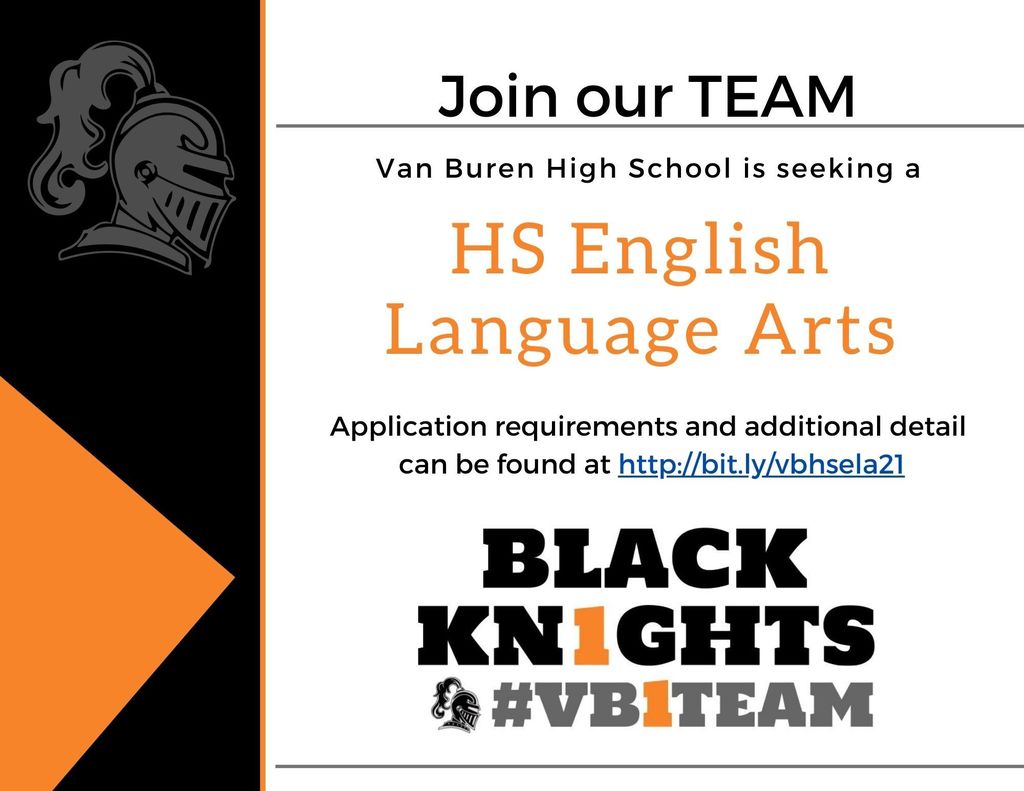 VBHS Class of 2021, congratulations! We are proud of you and we love you. #BeABlackKnight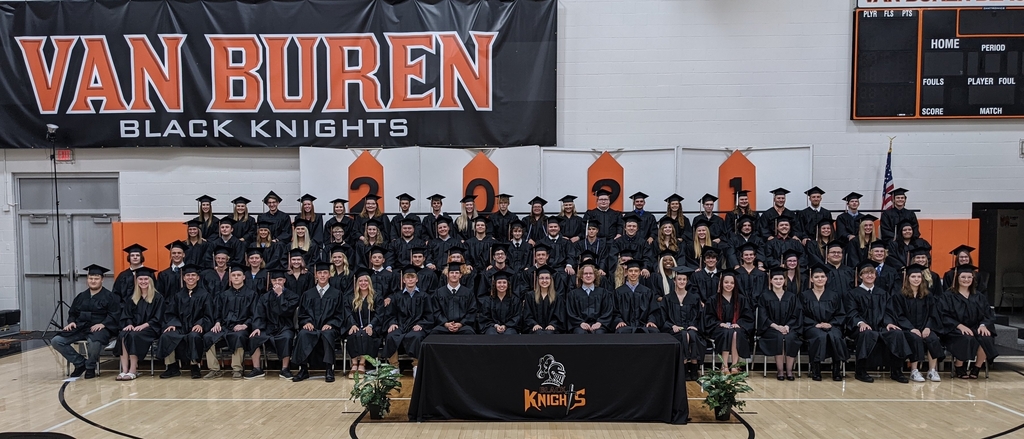 View the VBHS Class of 2021 Graduation ceremony at 10:00 AM with the following link: youtu.be/4wRK7kzZY1w

The Van Buren High School graduation ceremony can be viewed on Saturday, June 12th at 10:00 AM via live stream with the following link:
https://youtu.be/4wRK7kzZY1w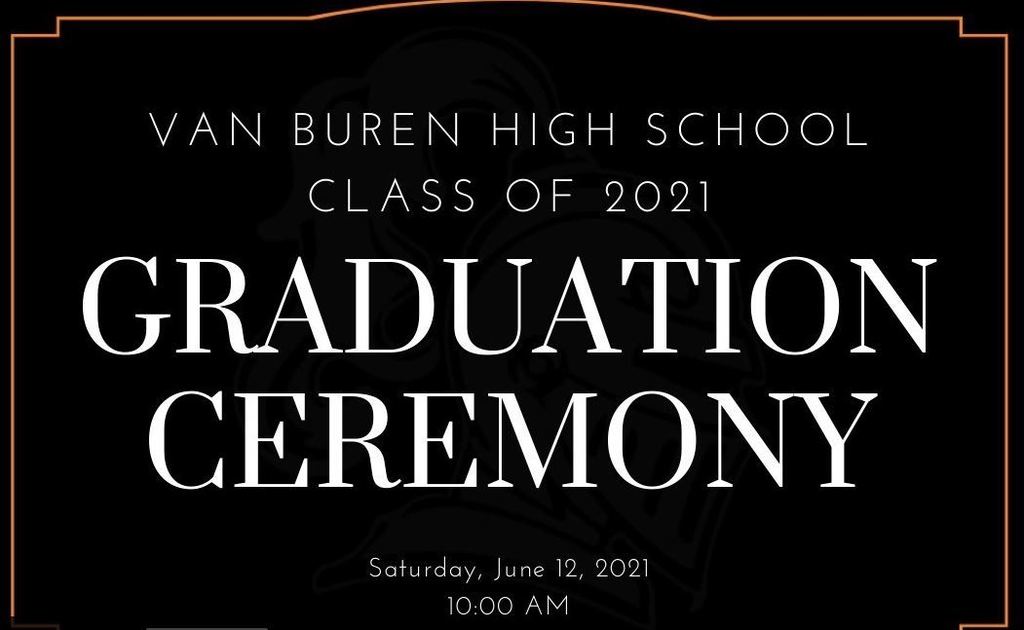 Staff, students, and community are encouraged to attend our Class of 2021 Parade of Graduates on Friday, June 11th at 6:30 pm. #BeABlackKnight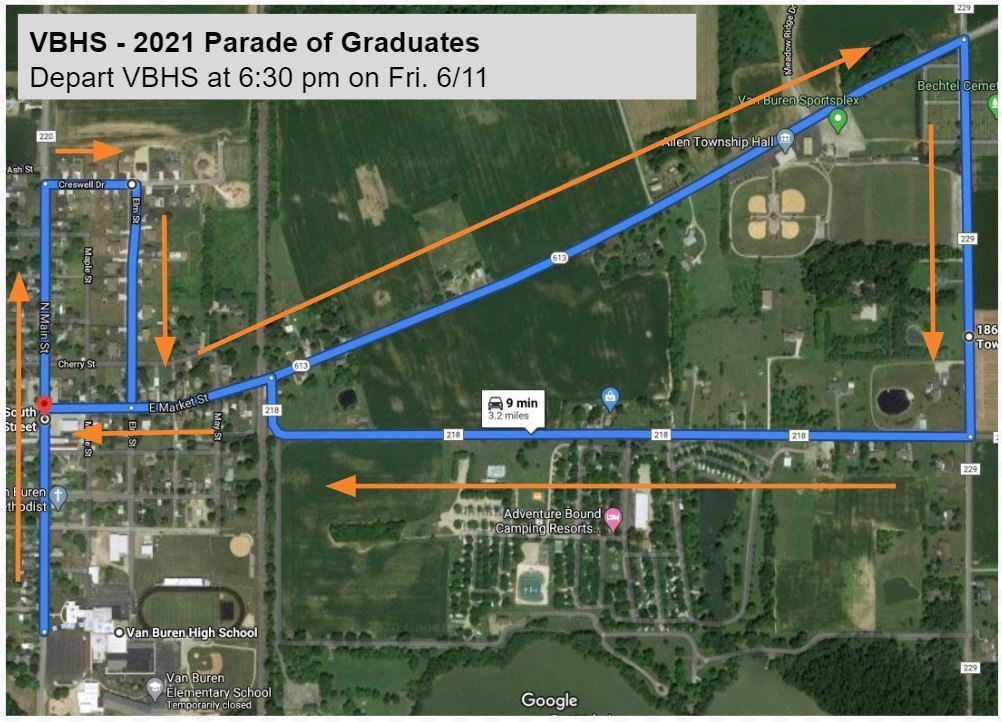 #VBStaffmusic Mrs. McIntosh got married in Jamaica and chose, Good Riddance. Mr. Daniels is a cowboy at heart and chose a song from his Jr. High days, I Can See Clearly Now. Our final song was Brown Eyed Girl, chosen by Mrs. Johnson, who was voted "teacher's pet" her Sr. year.

Class of 2021 Senior Clap-Out throughout the district this afternoon. So proud of this group! #BeABlackKnight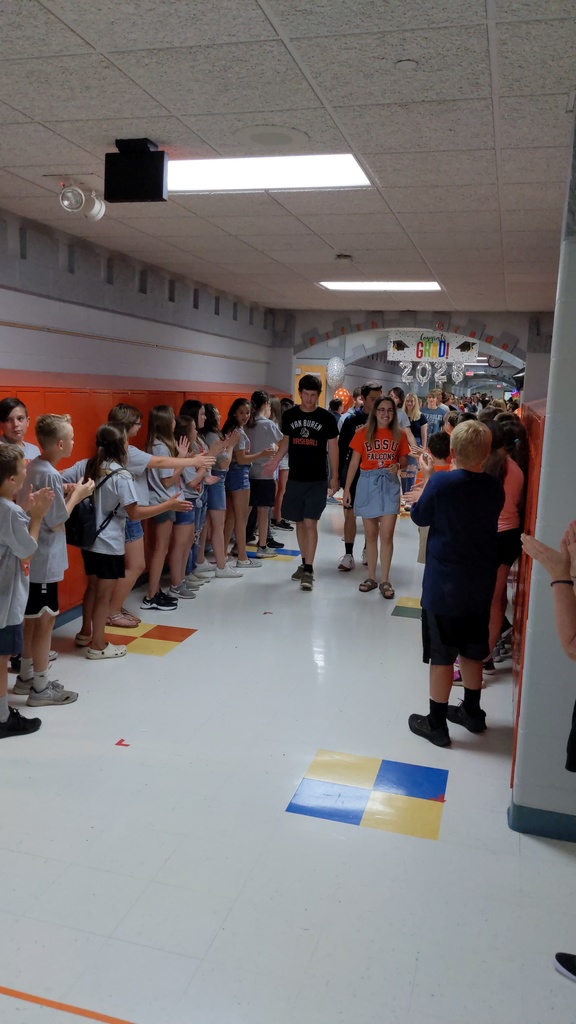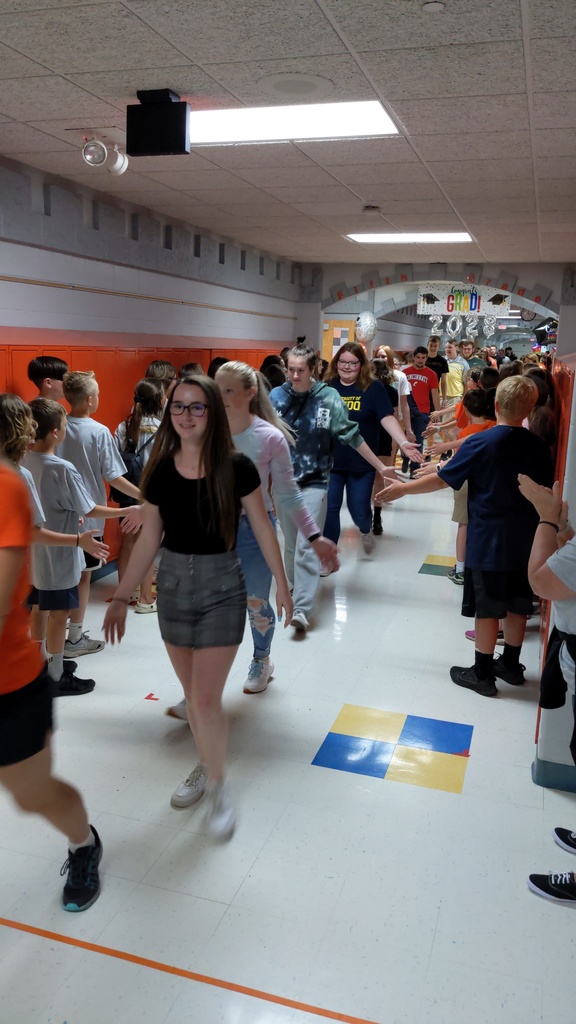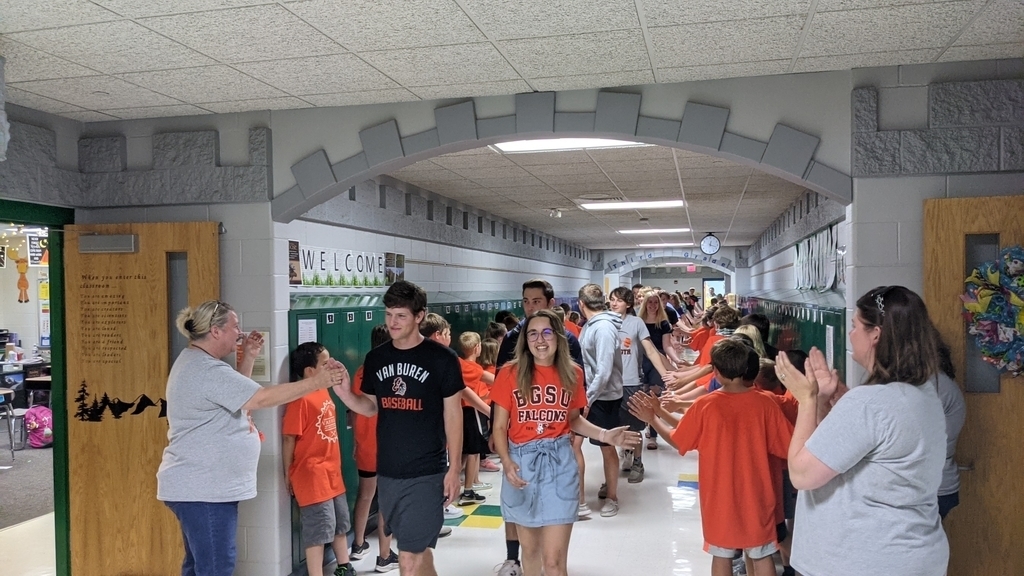 We conducted a "Fire-Drill" send off to recognize our state qualifying track athletes. Congratulations and good luck as they begin competition this afternoon! #BeABlackKnight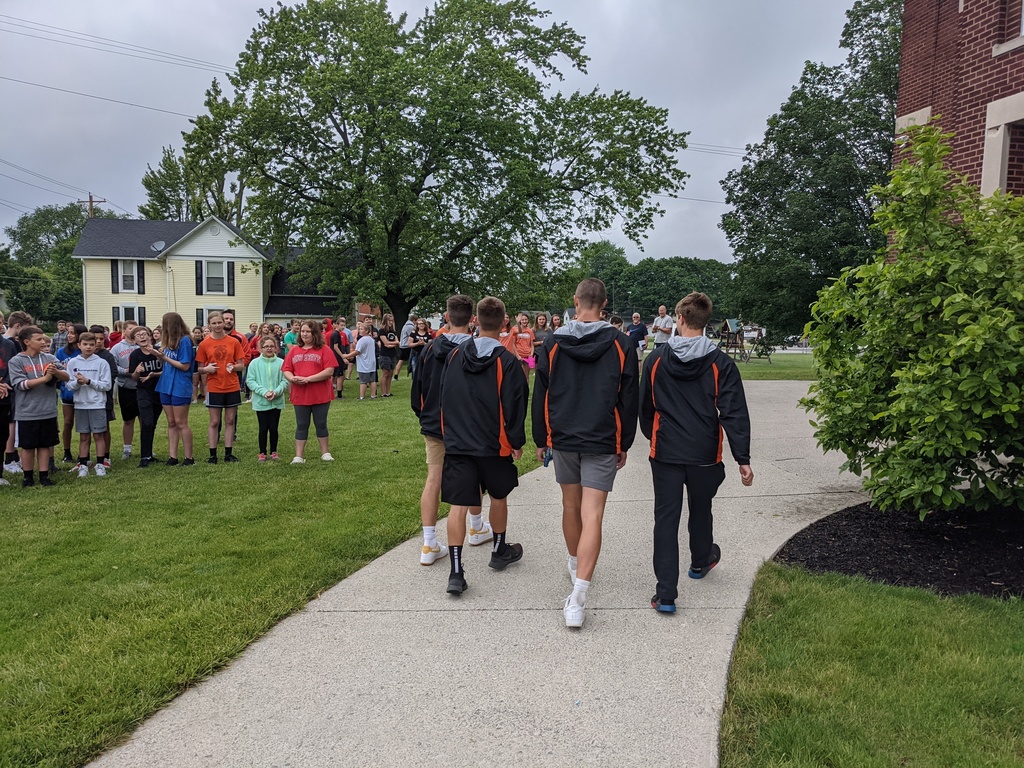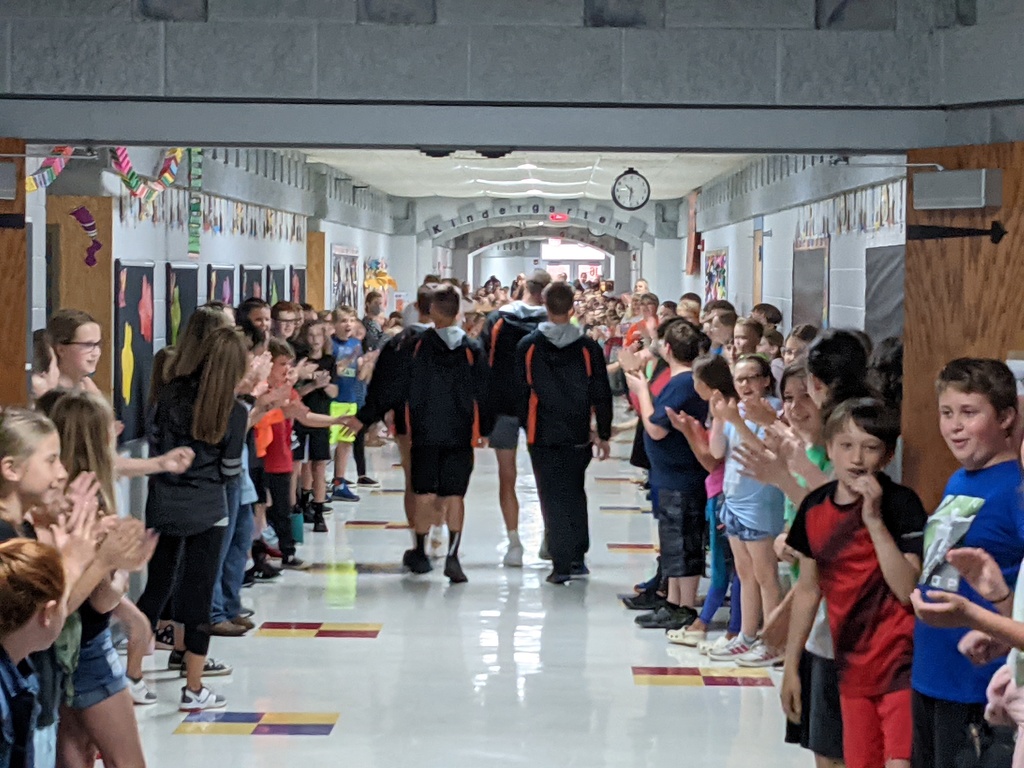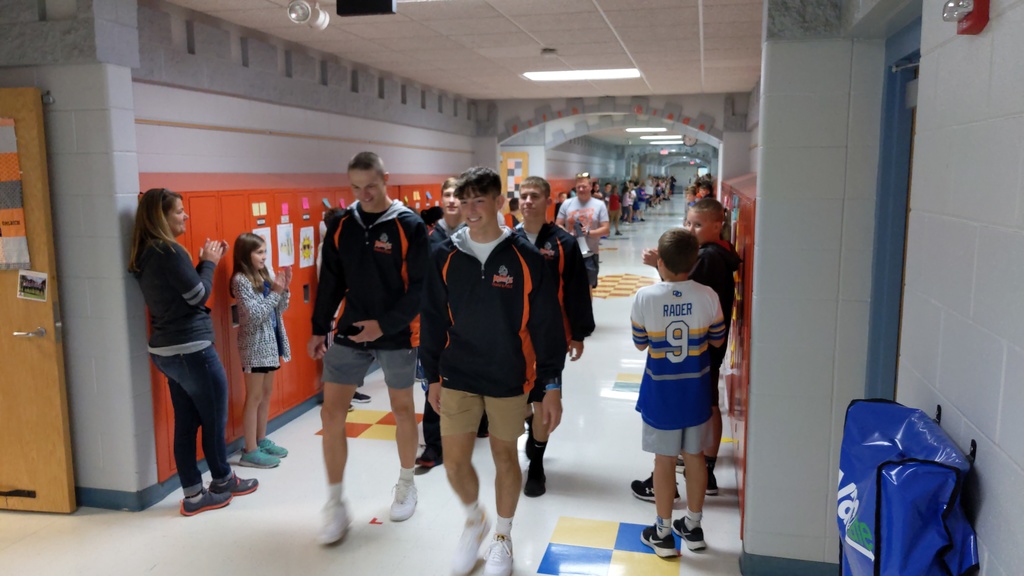 #VBStaffmusic "The Git Up" is currently the favorite song of a staff member who used to work as the head cook at a Christian Camp. This is, Ms. Bement. The staff member who has been on TV and selected "Fishin' In the Dark", was Mrs. Row.

#VBStaffmusic Celebration is the favorite song of our staff member as she recalls it being played at her daughters wedding. She is also a twin. This is, Mrs. Keeran. The staff member choosing Give It All, who has been lost in another country was Mr. Frey.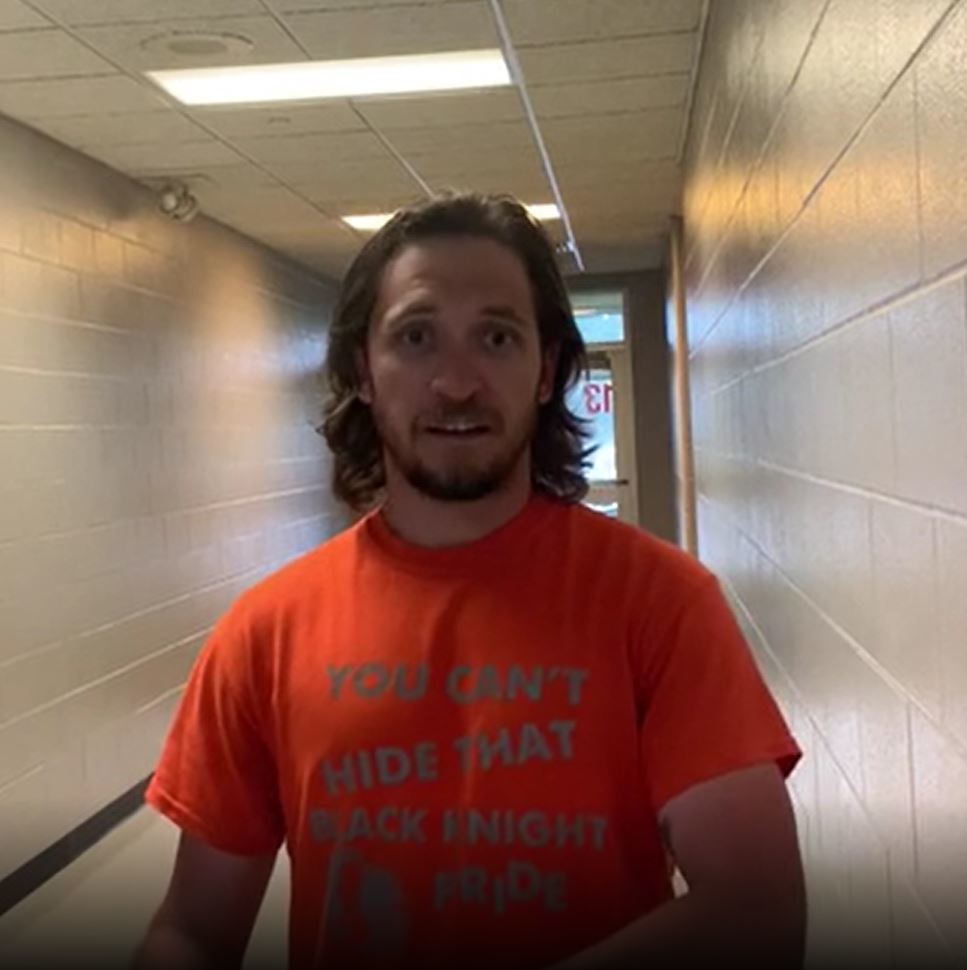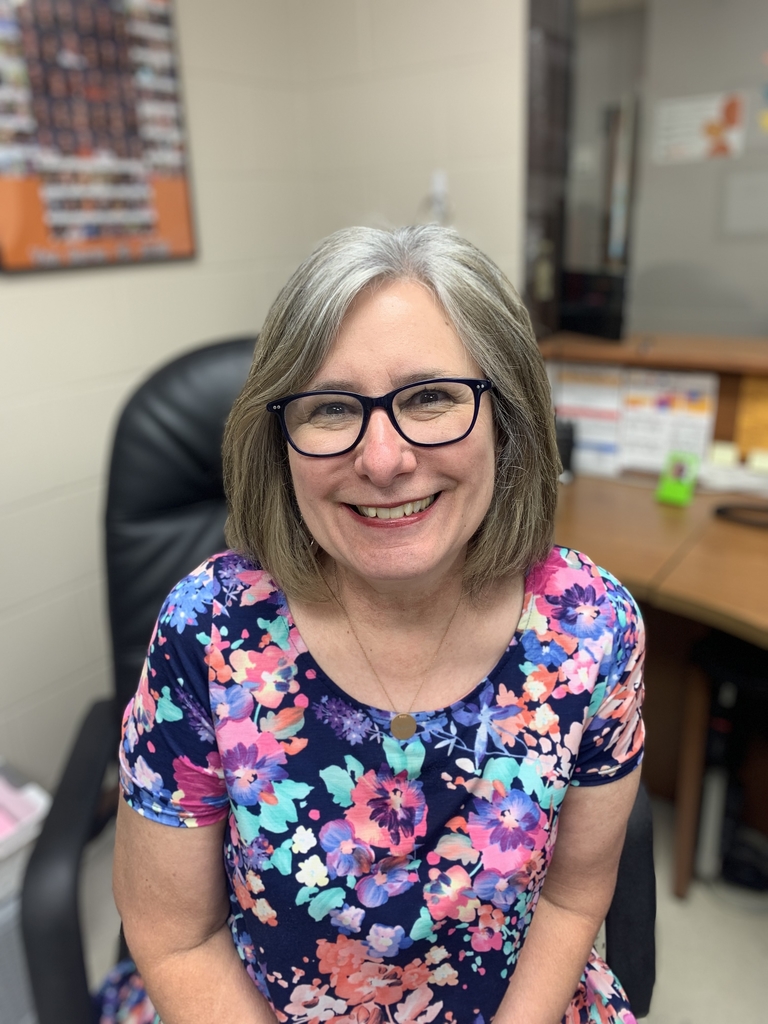 #VBStaffmusic Attending HS in the 80's, Landslide was a favorite of Mrs. Gephart and continues to be. She loves to read and has also become a Netflix junkie. A Thousand Miles was a favorite for Mrs. Kanney as she attended U. Toledo and was on the track team.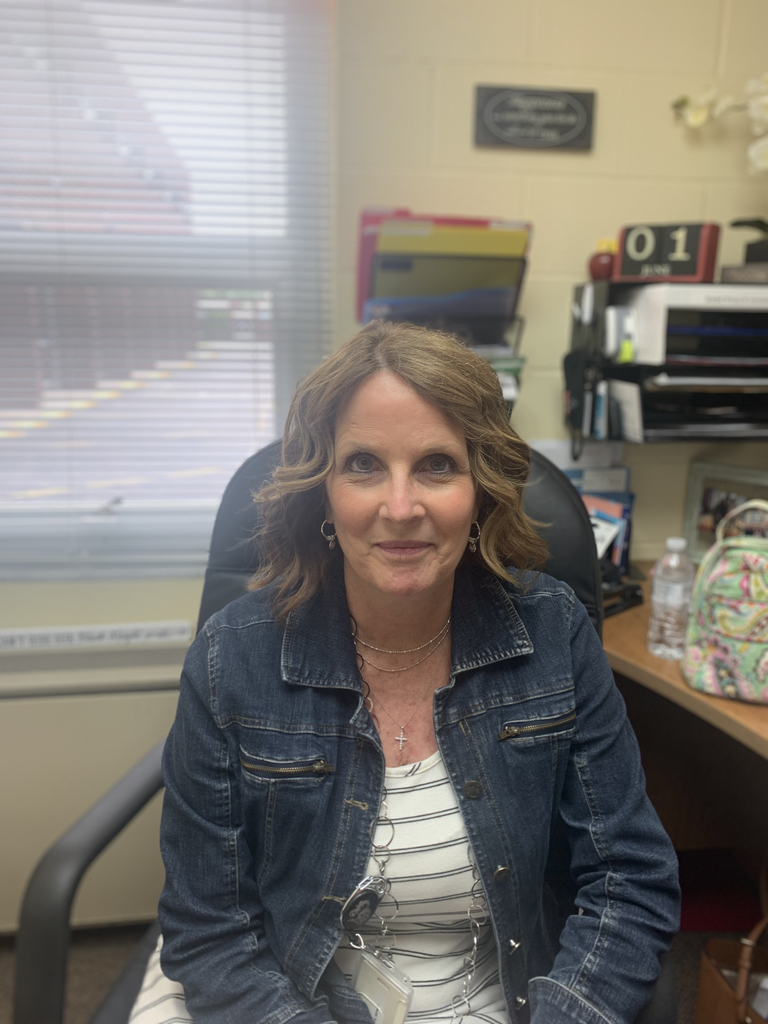 Great time this morning with our pseudo-Seniors. Looking forward to a lot of fun with the leadership of the VBHS Class of 2022. #BeABlackKnight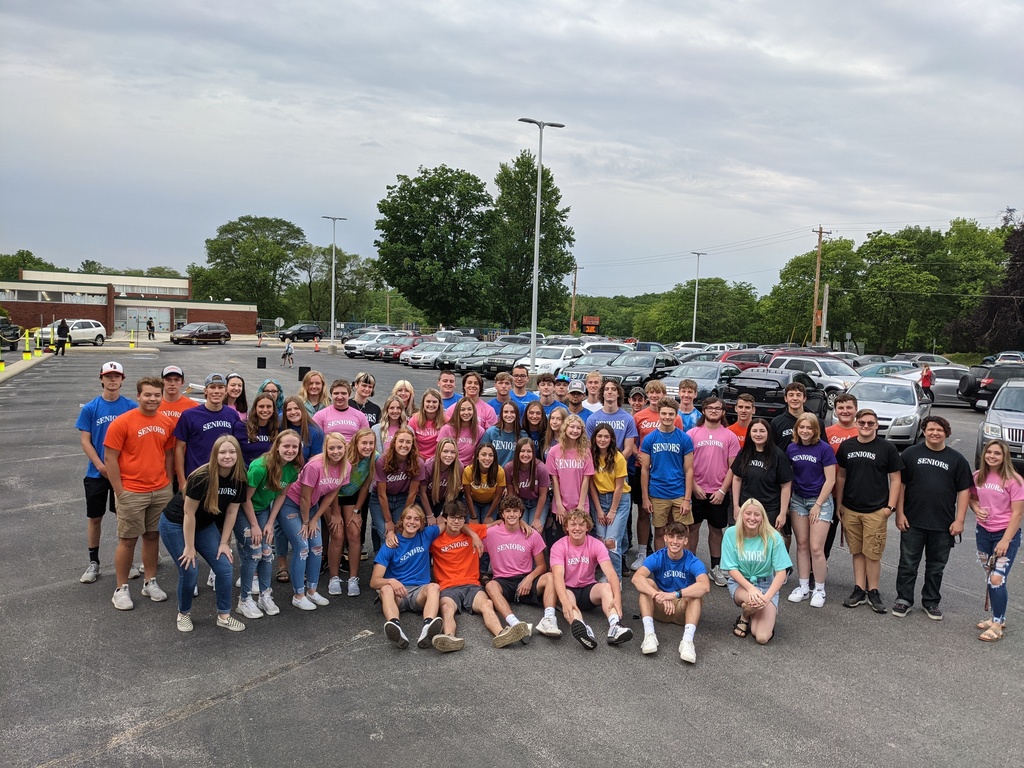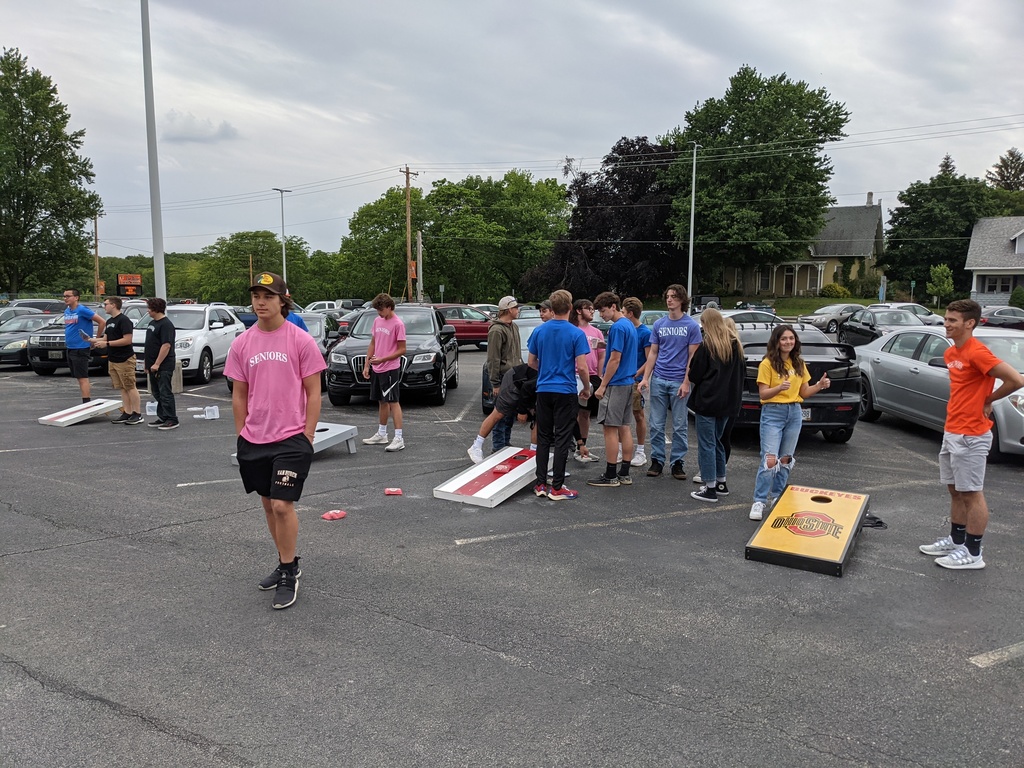 Congratulations to the Van Buren HS Class of 2021 (projected) Valedictorian, Gannon Bahn and Salutatorian, Breanna Tabler. We are all very proud of you! #BeABlackKnight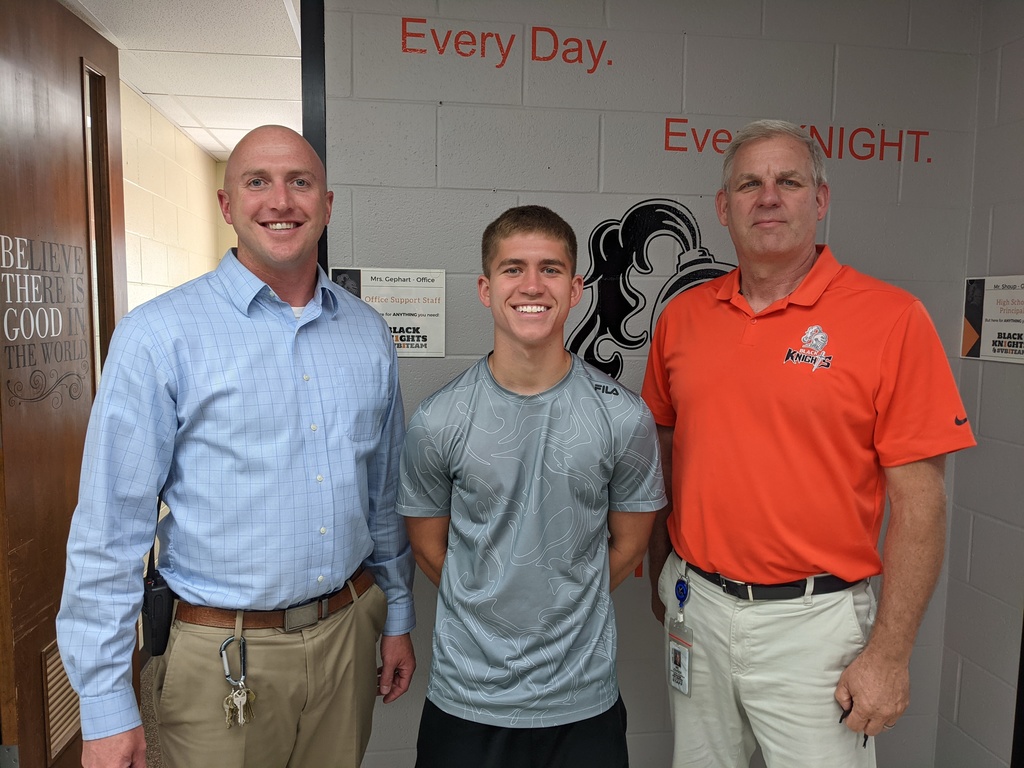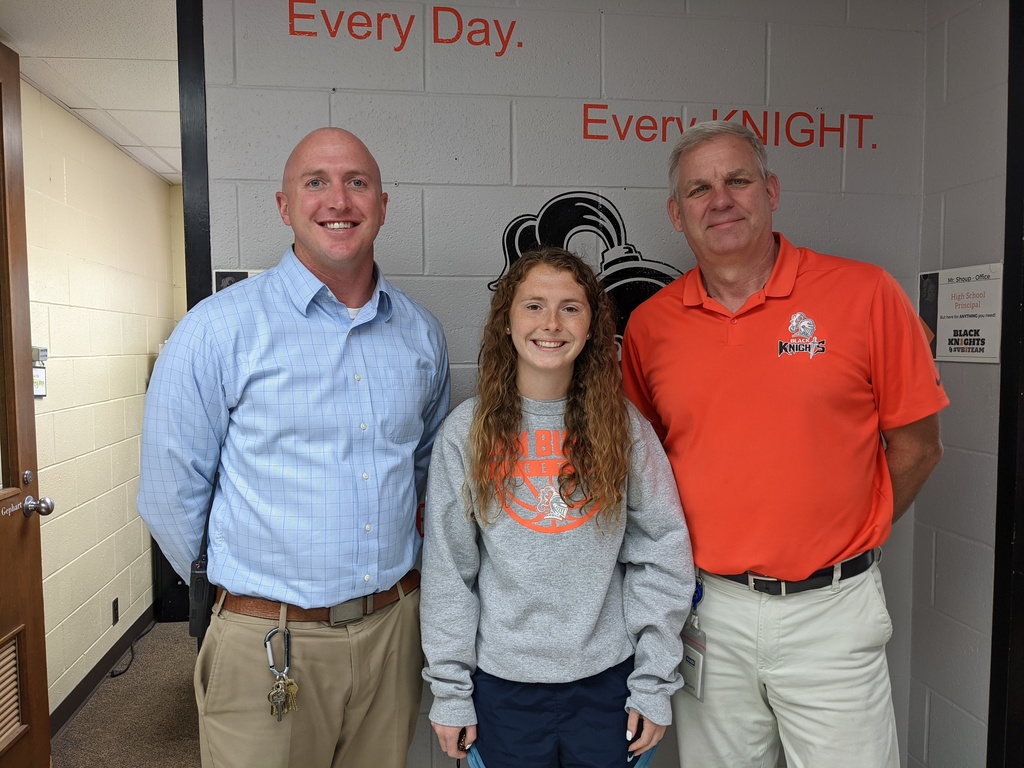 #VBStaffmusic Not one correct guess today! The baseball coach who enjoys "Cleveland Rocks" was Deputy Crouch. The musician playing oboe, clarinet, and coronet while traveling US and Europe playing "Flight of the Bumble Bee" was, Mrs. McGrain.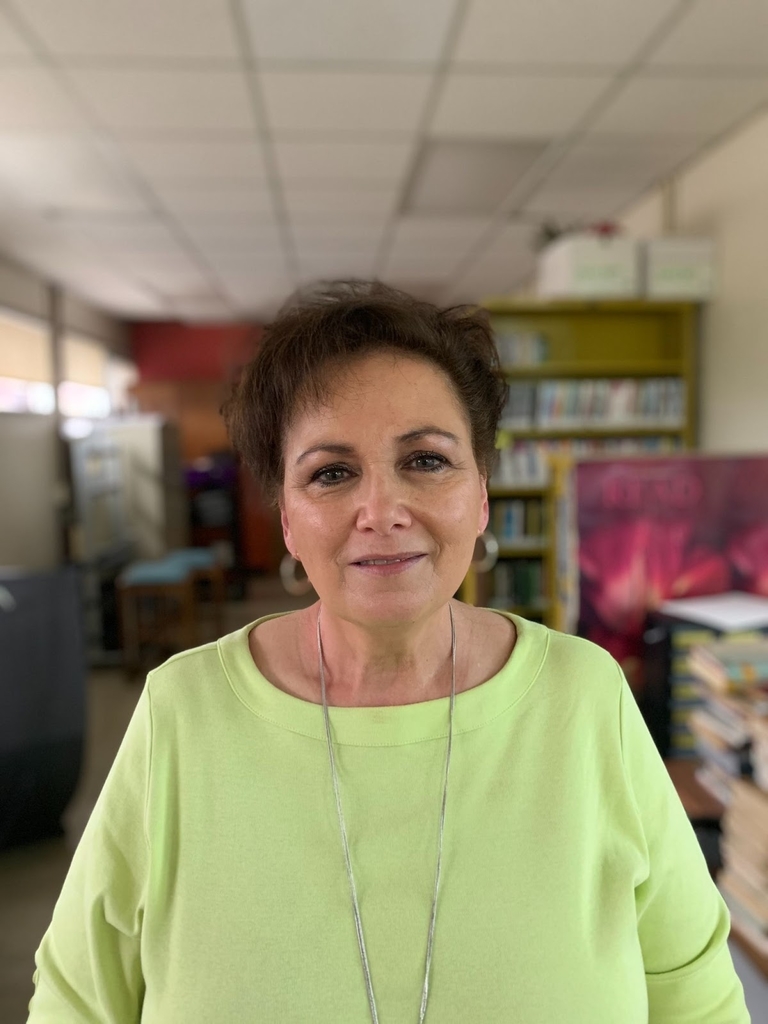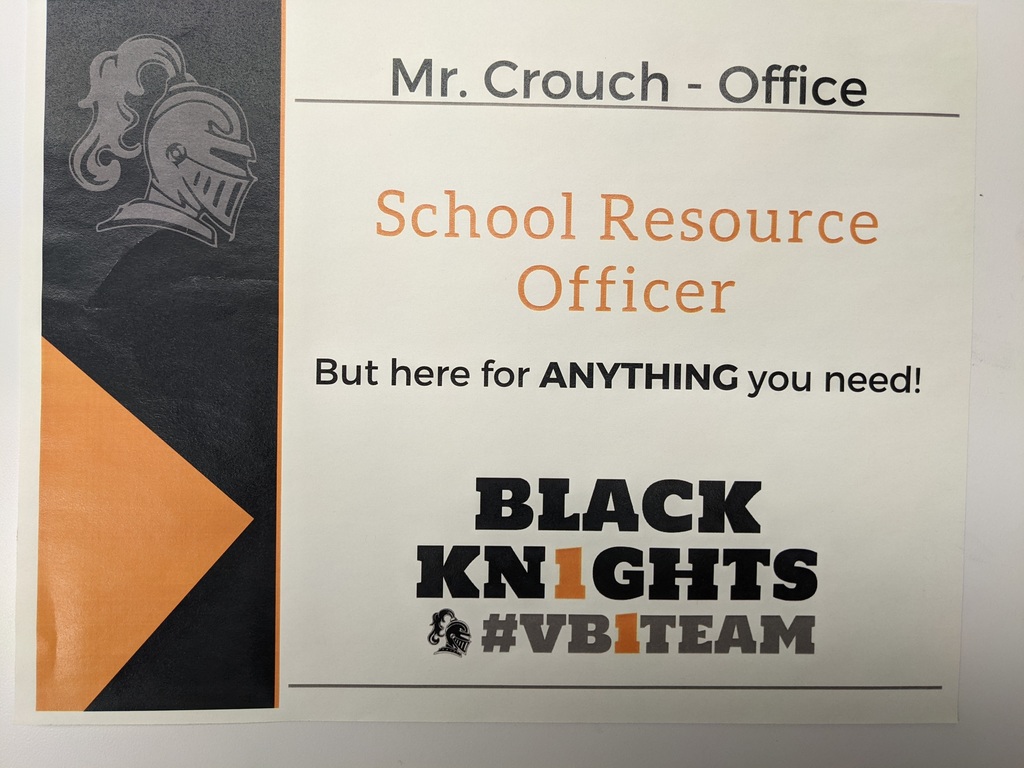 #VBstaffmusic The staff member who is not as mean as they appear and listened to "Running on Empty" at OSU in 1980, Mr. Zender. The staff member who listened to Eye of the Tiger for basketball warm ups while earning 12 varsity letters in HS and 8 in college, Mrs. Archer.

#VBstaffmusic The school colored Harley Davidson rider who listened to Phil Collins (Coming in the Air Tonight) before football games was, Mr. Shoup. The staff member who played their favorite song from the 70's (Tie Yellow Ribbon) and enjoys crocheting, was Mrs. Stahl.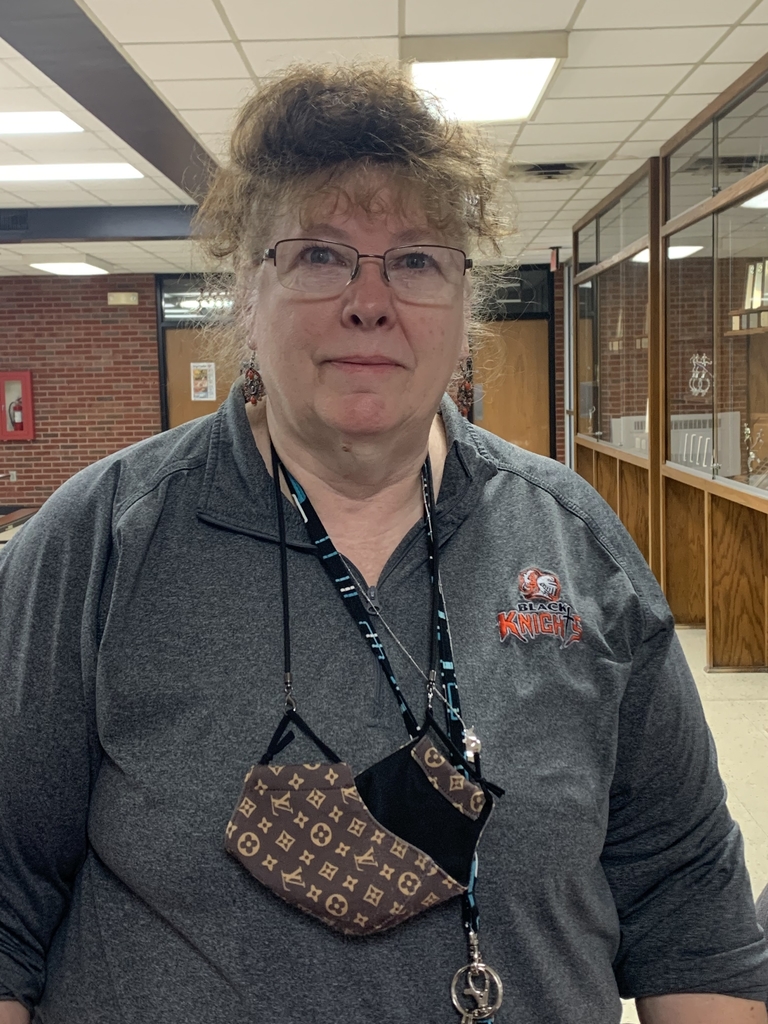 VBHS Seniors and parents, please check your email for the latest updates on the Senior Class Trip, Senior Awards, and Graduation!

#VBStaffMusic - Todays masked singers from #VBFieldDay include - Mr. Heitkamp who has lots of siblings (Laundry Room), Mrs. Yanovich - speaks German (Save Your Tears), Mr. Obe enjoys white water rafting (Forever Young) and Mrs. Oates who has been to over 50 concerts (Photograph)