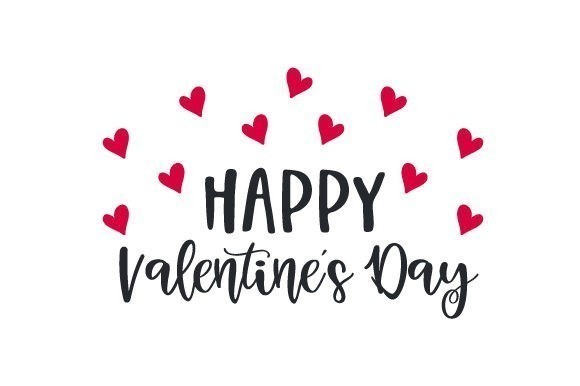 VBMS Daily Announcements 02/14/2020
Cheryl Gephart
Friday, February 14, 2020
Your Van Buren Middle School Daily Announcements for Friday, February 14, 2020
"Start where you are. Use what you have. Do what you can." – Arthur Ashe
THIS WEEK @ VBMS:
Friday, February 14: Happy Valentine's Day!
Saturday, February 15: 8 Boys Basketball @ CR Invite (TBD), 7 Boys Basketball@ CR Invite (TBD)
NO SCHOOL FOR STUDENTS ON MONDAY, FEBRUARY 17th, President's Day Teacher's In-Service
LUNCH TODAY:
Menu: Calzone, Marinara, Cup, Green Beans, Asst. Fruit, Milk
Friends of Rachel are doing random acts of kindness during the month of February and the students have decided on something different for each day. Below are the themes for this week! Here are the days for this week:
Fri.: Write a positive note to a classmate
Valentine's Day Bake Sale! - Friday, February in the MS/HS Cafeteria. All items are $1.00. All sales benefit Van Buren Academic Boosters!

Baseball registration for the 2020 Van Buren youth recreational spring/summer season is now open. Baseball registration is open to any boy in grades 6th, 7th and 8th grade. The orange forms can be picked up outside the office and must be returned to the address on the form by March 1, 2020.
All 7th and 8th grade girls interested in playing spring softball should pick up a registration form in Mrs. Dishong's room this week. If you have any questions please contact Coach Sharp.
HAPPY members: Mrs. Obenour has the hero bios for the Pennies for Patients campaign. Please stop by during home base to sign up to be a reader.
2020 Black Knight Cheer Clinic & Performance: Forms are available outside the high school office for any 6th grade girls interested in participating in the Black Knight Cheer clinic. The clinic dates are Wednesday, Feb 12th from 3:15 pm - 5 pm and Saturday, Feb 15 from 9 am -11 am The performance is on Saturday, Feb 15th at the Boys Varsity Basketball game during half time. Questions contact Coach Heather Roberts at cheerleading@vbschools.net
Attention all home bases! Does your class want to win an Olive Garden Lunch of spaghetti, salad and those delicious bread sticks?? Pennies for Patients has begun! Let's make this a big win-win; help students battling cancer AND win an Olive Garden lunch! Contest going on now!!
HOG RAFFLE SALES END SOON! Members of National Junior Honor Society, Quiz Bowl, Science Olympiad, and Power of the Pen are selling raffle tickets for a half hog. There will be 2 winners drawn on February 21 and tickets are $5 each. Students: Your ticket stubs, money, and any unsold tickets are due next Wednesday!!! Want MORE tickets? See Mr. Clark.
CONTRIBUTE TO RACHEL'S PANTRY & WIN A TECH HOMEBASE! Rachel's Pantry will be a year-long event, and a competition ranging every quarter. We have boxes placed in 4 spots: The high school stairwell (near the office), underneath Mr. Henry's table, next to Mrs. Tuccillio's door, and next to the science storage room in the 6th grade hallway. The competition will be a clash between the grades, with each box in their respective hallways. The box near the high-school stairwell will be universal to all grade levels. With every can or boxed food item giving +1 point to every grade. The winning grade will get a technology pass in Homebase, allowed to use phones or watch YouTube.
If you are in need of food or snacks for home or lunch, go to Mr. Hafner's moodle page and find Rachel's Pantry in the Useful Links at the top left of the page.
God's Knights: All middle school students are invited to join Kat Patterson every Wednesday during lunch for God's Knights! This will be a time of encouragement in your day! We will meet in Mr. Bunn's room, bring your lunch. We hope to see you there!
Breakfast snacks are available daily in the high school cafeteria. You can charge items to your lunch account or you may pay with cash. We are open to the students in between morning class periods, but if you would like to come and grab something you may at any time during the morning. Bottled water is also available for purchase.
Study Tables are CANCELLED for this week! Need a quiet place to study? No wi-fi at home? Need help with your homework? Come to Study Tables! Open to all middle school students, Wednesdays after school from 3:05-4:00 starting November 20 in Mrs. Sines's classroom (room 306). NJHS members will be available to assist with homework questions.
Follow VBMS on Facebook and Twitter: @VanBurenMS
#VB1Team #VBexperience #seizethedayVBMS